Followers of Chengdu-Expat WeChat receive a weekly special deal on a great product or service in Chengdu, available from every Monday.

Looking for an end of the year evening out? Need to buy a gift for someone that has everything? Experience Chengdu's vibe as you never have before! This is the perfect after work activity for professionals and families a like.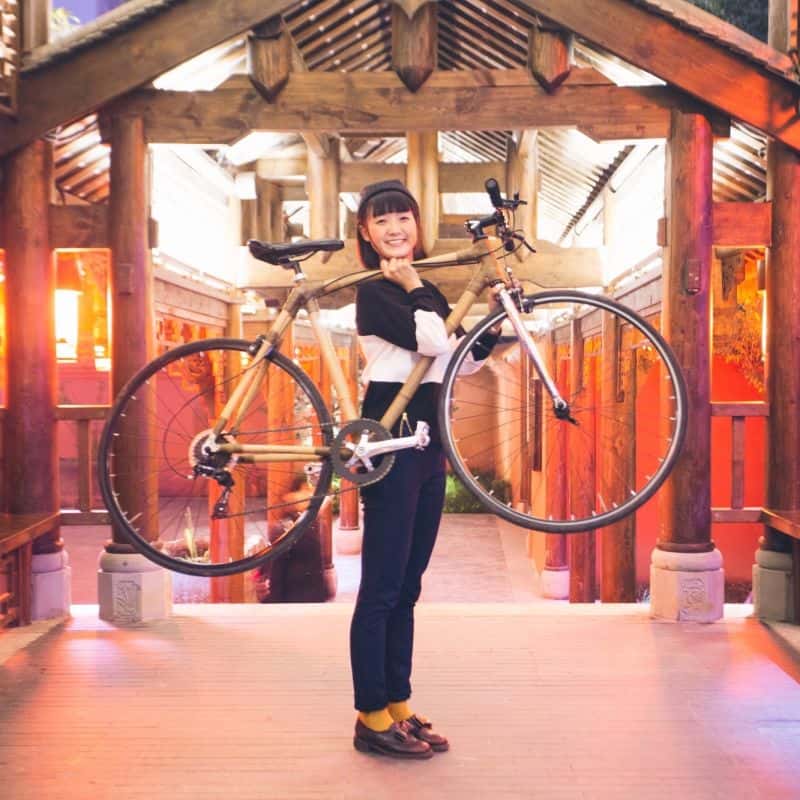 Book this week for a half price unique Chengdu City Tour on bamboo bikes with Deal Of The Week – Perfect for Christmas gifts or a team building activity.
Enjoy a relaxing and fun ride through the heart of Chengdu on your hand-made bamboo transport. Bamboo bike master craftsman himself – Abu – is your guide for this two-wheeled evening city cruise. Starting from Gaoshengqiao subway stop (Exit C), he'll take you on Extravagant Yak's favourite evening scenic loop, returning (alive) 90 minutes later. What better way to prepare your appetite for a post-ride dinner out?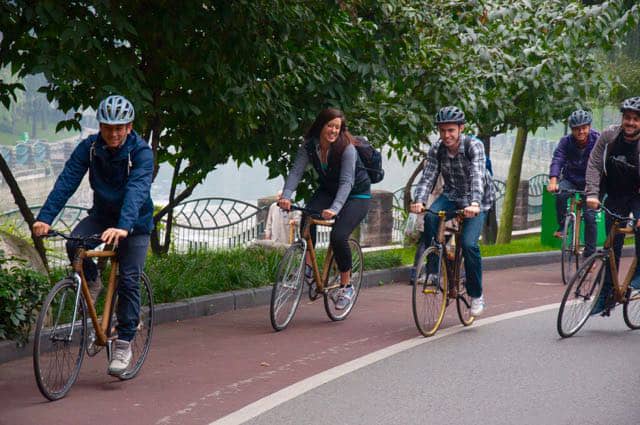 The Deal:
Book an Evening Bamboo Bike Tour (1.5 hr) this week for half price.
Choose a date between Dec. 5 and Dec. 20 ONLY.
Normal price: ¥200
Deal of the Week price: ¥100
Other details:
Min. group size: 2
Max. group size: 10
Starts & Ends: Gaoshengqiao Subway stop (Exit C)
Departure time: you choose between 5-8pm
Not recommended for children under 12
Claim the deal: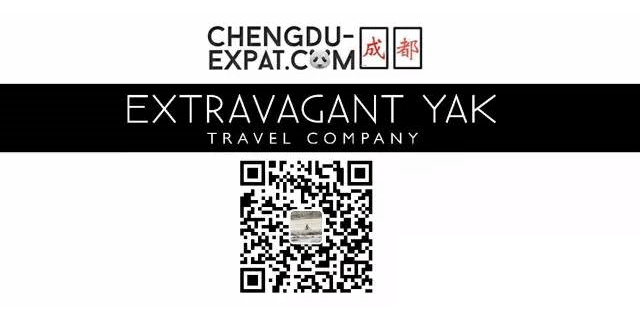 Scan the QR code to order the deal for delivery and quote "Chengdu-Expat Deal of the Week" by WeChat.
If you have questions please add Abu on WeChat or call 180-1152-4263 
Extravagant Yak provide rich and authentic, personally crafted travel experiences in and around Tibet with 20 years combined experience of founders Garrett Jones and Jim Hamp.

Garret, Abu and Jim
The bamboo bike project, Simple Bikes is the result of Abu's (Extravagant Yak's lead guide) ingenuity. He's worked on this project for 4-5 years and a couple of years ago Extravagant Yak decided to invest in it.

They began by asking him to make a fleet of bamboo bikes for their business. He's now begun selling them commercially as of this year. Simple Bikes offers unbeatable value for ordering a custom bamboo bicycle frame that is fit to your personal dimensions and are a wonderful and sustainable way to see this beautiful city.
Book this week for a tour any time between 5th Dec and 20th Dec. 2016
Abu and his bike