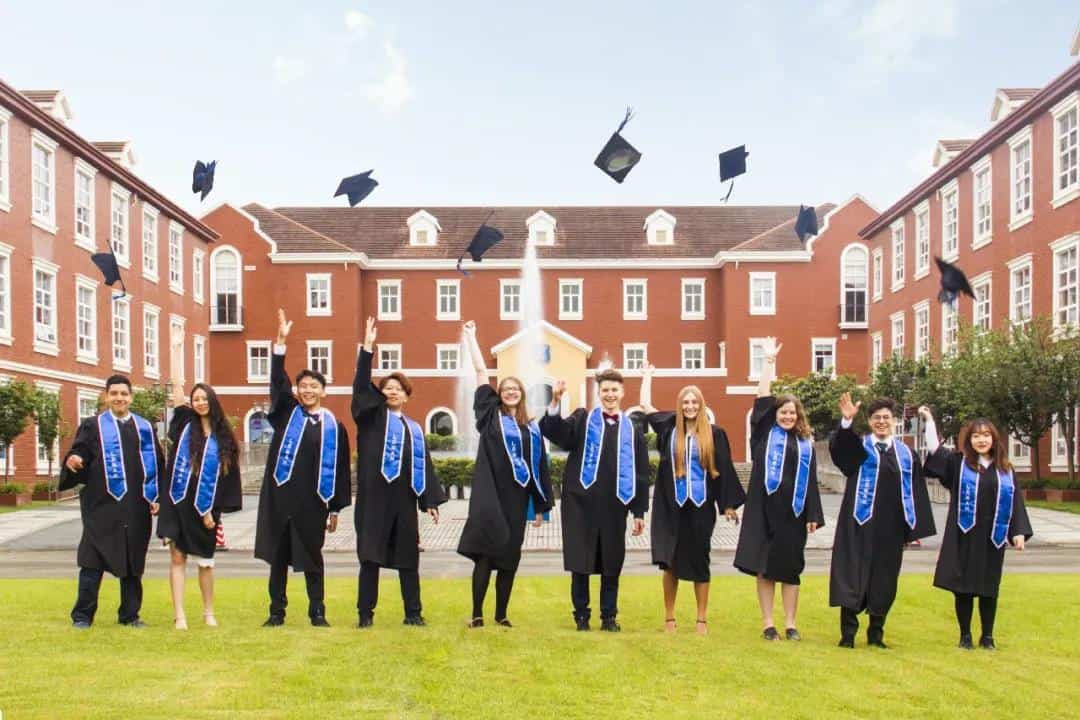 Our students achieve more than they may have thought possible. We believe there is no limit to what students can achieve socially, personally and academically. This year, our students' academic results reflect our shared commitment to excellence in this area.
We are proud to share that our students at Léman achieved exceptional results in this year's International Baccalaureate Diploma Programme (IBDP).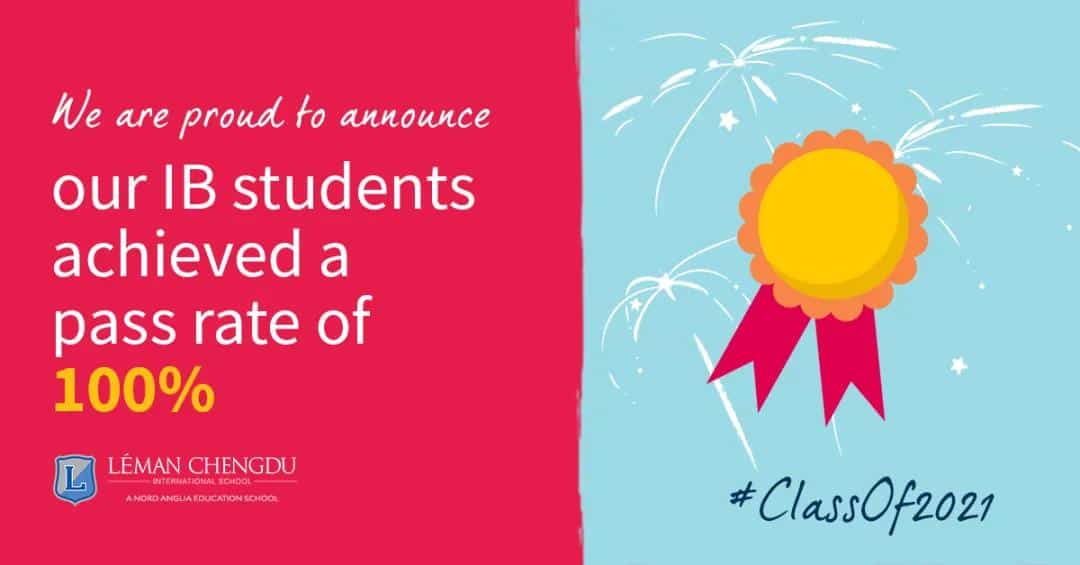 For the 2020/2021 academic school year, Léman students once again achieved a pass rate of 100%. Our average score of 37.83 was nearly 15% higher than the IB global average of 33.02 points, widening the gap between our school and other IB schools around the world. This result also showcases the difference that Nord Anglia Education schools bring to students' academic results. Our students' average of 37.83 also outperformed the NAE average and was higher than our average last year.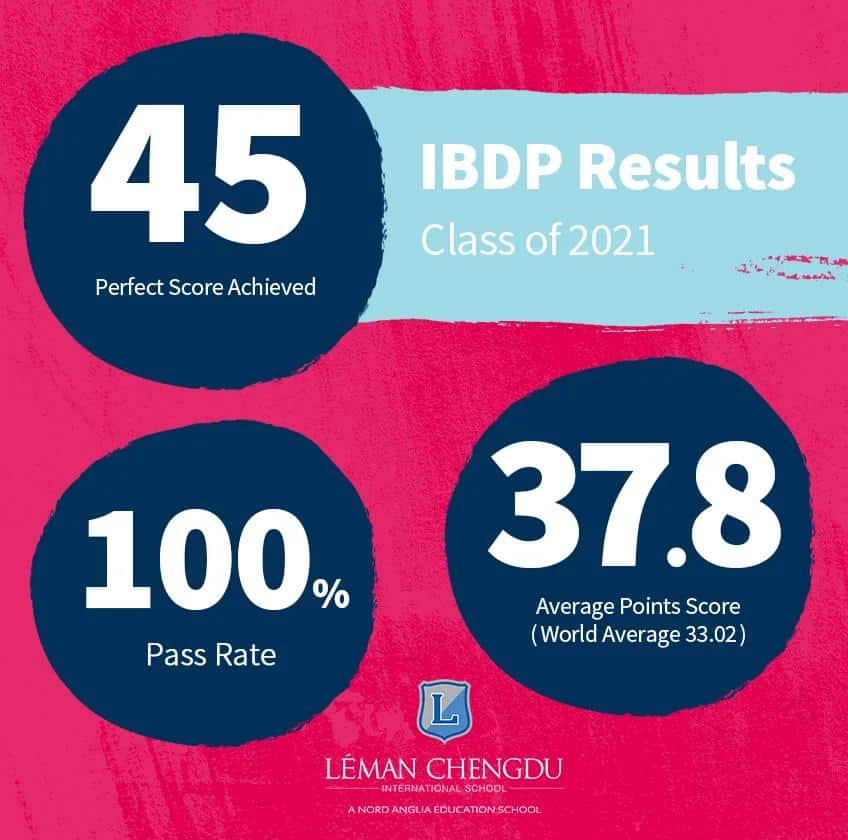 "I am incredibly proud of our students' outstanding achievements. This year was the strongest set of IB results in Léman's history. " Tom Ferguson, Principal of Léman remarked, "A record-breaking set of results for the second year in a row is a fantastic achievement for this incredible group of students. We are immensely proud of all they have achieved; especially given the conditions they have worked through and succeeded in. Credit is also due to the teachers who have guided these students through their diploma, and without whose help these fantastic grades would not have been possible."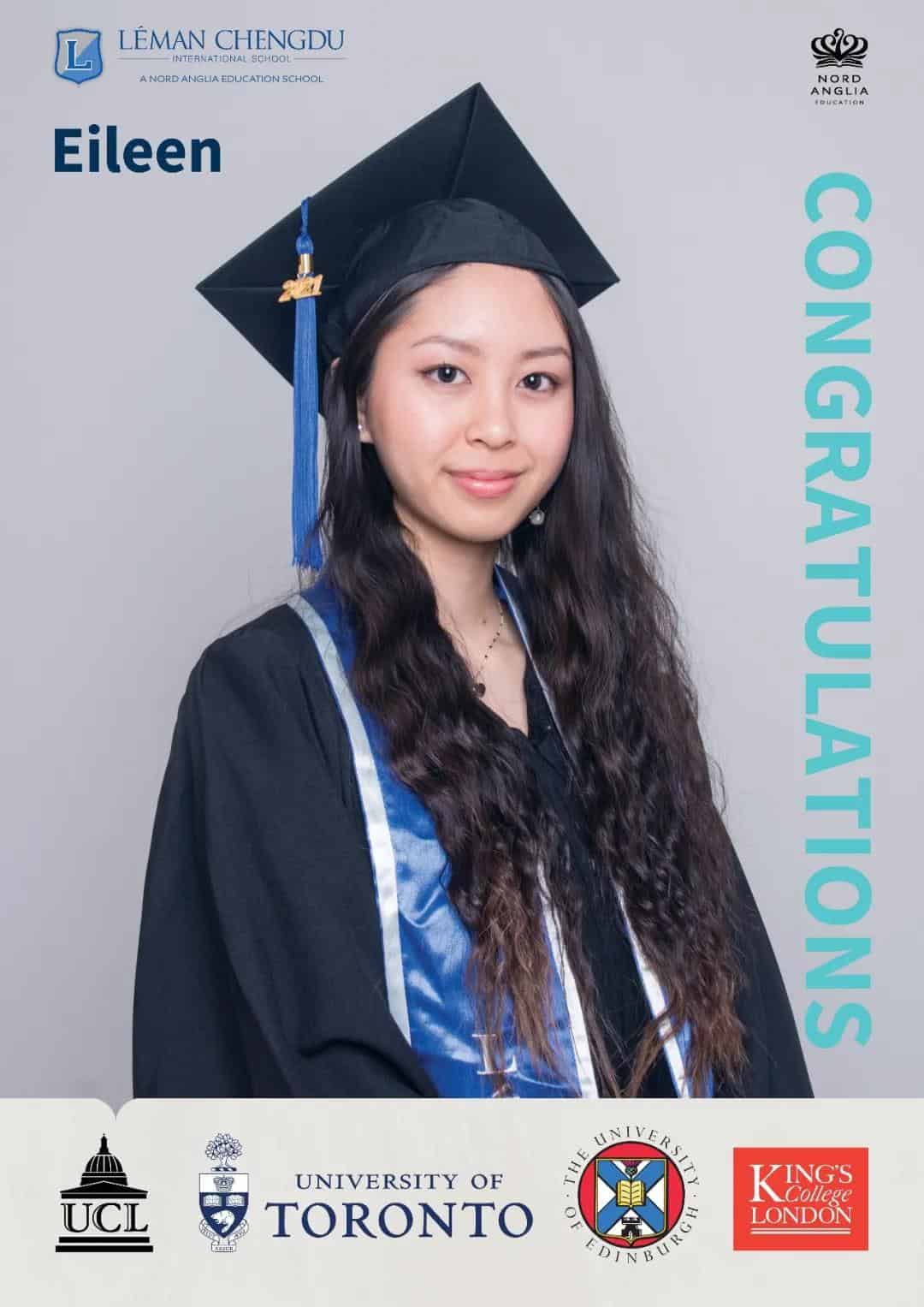 We are proud to announce that our student, Eileen, achieved a perfect 45 points. Eileen has been attending Léman for the past 8 years since joining us in upper primary. This is the level of attainment required to gain admission to the world's elite universities, such as Cambridge, Oxford, Harvard and Stanford.
All of us here at Léman would like to congratulate our graduating seniors. These students have put in an incredible amount of hard work over the years. This talented cohort now continue their educational journeys at top universities around the world studying Finance, Architecture, Chemical Engineering, Media & Communications, Law and International Business/Marketing.
As a group, Nord Anglia schools recorded an average diploma score of 36.2 points out of 45, well above the global average score of 33.02 points. Students across Nord Anglia's global family of schools also achieved an exceptional 98% pass rate, higher than last year's 96.9 % and once again exceeding the global average pass rate, which was 88.96%. This marks the eighth consecutive year that Nord Anglia schools have surpassed the global average scores.
A huge congratulations to all our graduates and IBDP achievers for a job well done!
Our admissions team is on hand!
Want to know more about our school but unable to visit? Our admissions team is on hand to give you the best possible online experience!Please scan the QR code and fill in the short form, one of our dedicated Admissions Team representatives will get back to you within 24 hours (or slightly longer at weekends and holidays). Or email us by admissions@lis-chengdu.com.

QR code of the online enquiry form link.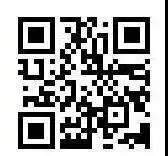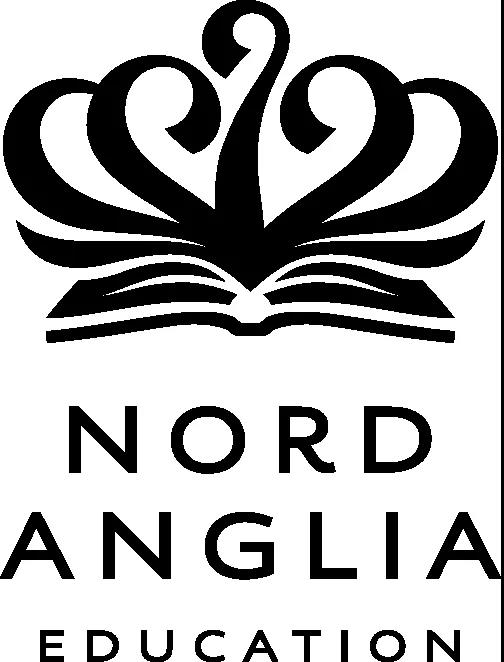 About Nord Anglia Education
Nord Anglia Education (NAE) is the world's leading premium schools organisation, with 73 schools across 30 countries. Our schools go beyond traditional learning to deliver a high quality, transformational education to 67,000 students from kindergarten through to the end of secondary school. We offer multiple internationally recognised curriculums, including the English Curriculum, the International Baccalaureate, the Swiss Maturité and the US Curriculum, amongst others.
Our global scale enables us to recruit and retain world-leading teachers and to offer our students unforgettable experiences through our partnerships with world-renowned institutions The Juilliard School, the Massachusetts Institute of Technology and UNICEF. As part of the NAE family, every student can connect and collaborate on our bespoke Global Campus platform to bring their learning to life beyond the classroom.
For more information, please visit www.nordangliaeducation.com.