Novel Coronavirus: How to Track the Latest Statistics
As a continuous stream of information comes out from various sources on China's novel coronavirus outbreak – its useful to know how your city is being affected by the infectious disease. China wouldn't be China without incredible tech, which in some ways is borderline creepy.
Here's what we got for you:
1) A few ways to track all the stats (dead, infected, suspected and recovered), real-time
2) A MiniProgram check which compounds have infected cases. Regularly updated, China-wide.
3) A website to find out if you've ever traveled with a coronavirus patient.
DXY.cn (Chinese : 丁香园 ; pinyin : DīngXiāngYuán), a Chinese online healthcare platform, has put together a real-time feed of the coronavirus case count as well as the latest updates, which was consulted >2 billion times in meanwhile.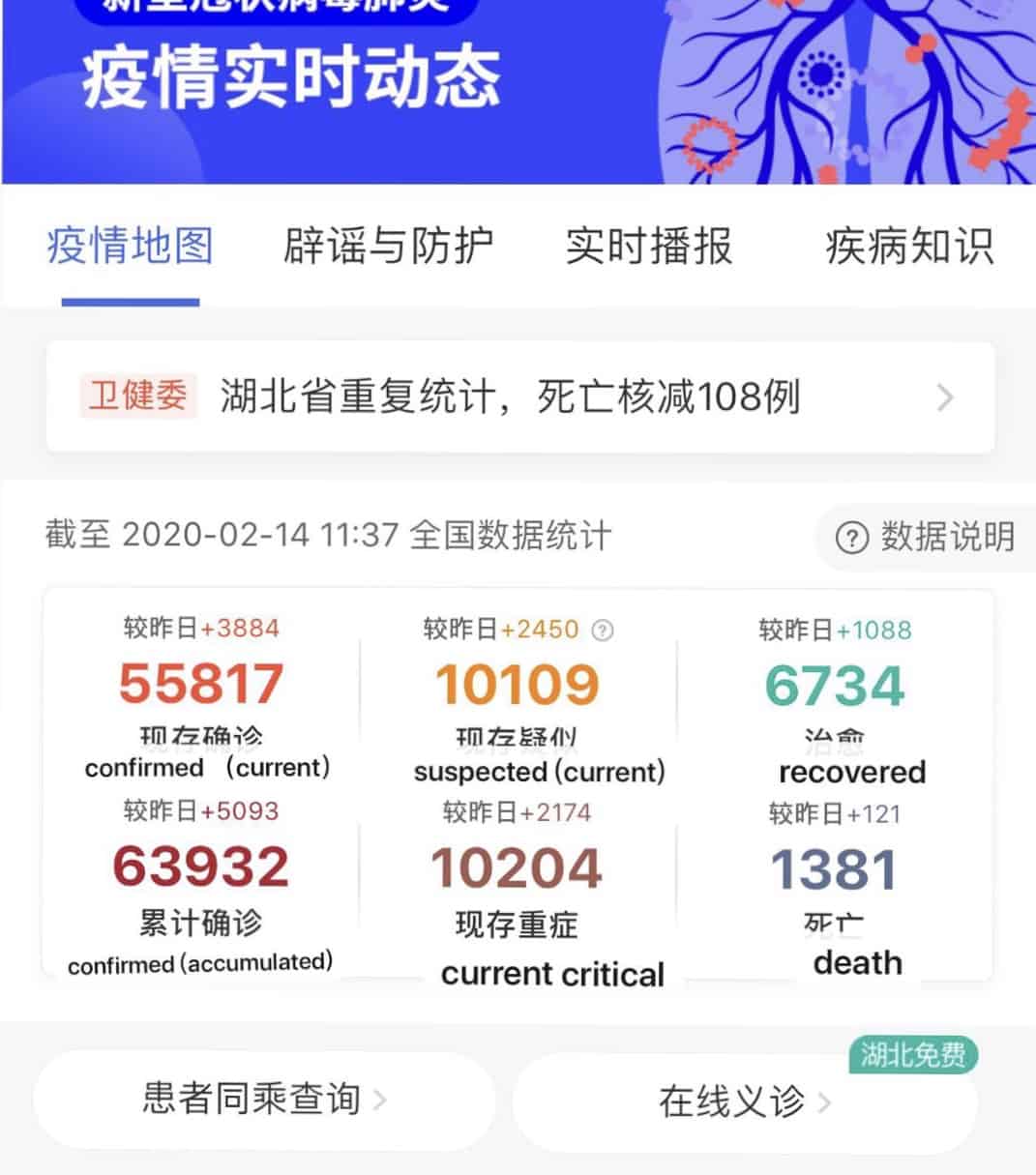 ⇣
The information is in Chinese, though here are some guidelines:
确诊 = Confirmed cases (red)
疑似 = Suspected cases (orange)
累计确诊 = Accumulated cases (brown)
死亡 = Dead (blue)
治愈 = Recovered (green)
To see the stats, click here OR scan the QR code below: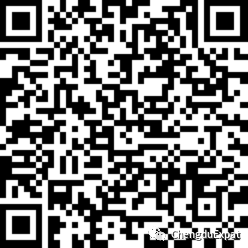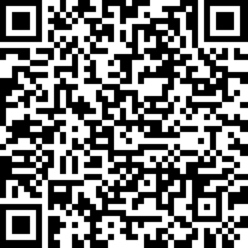 Down below you can also see a map and details stats cases for each province or other administrative region, and the latest updates.
---
Tencent Health 腾讯健康
Using technology for the good and safety of our communities: Tencent has created a map that pinpoints places that present a high risk of virus infections and where affected 2019-nCoV patients have been confirmed to live in based on your geolocation..Except for the updated numbers, it also incorporates services like checkup scheduling, hospital visit, travel stats, and more.
Available as MiniProgram (extract QR code below), or go to WeChat Pay > Health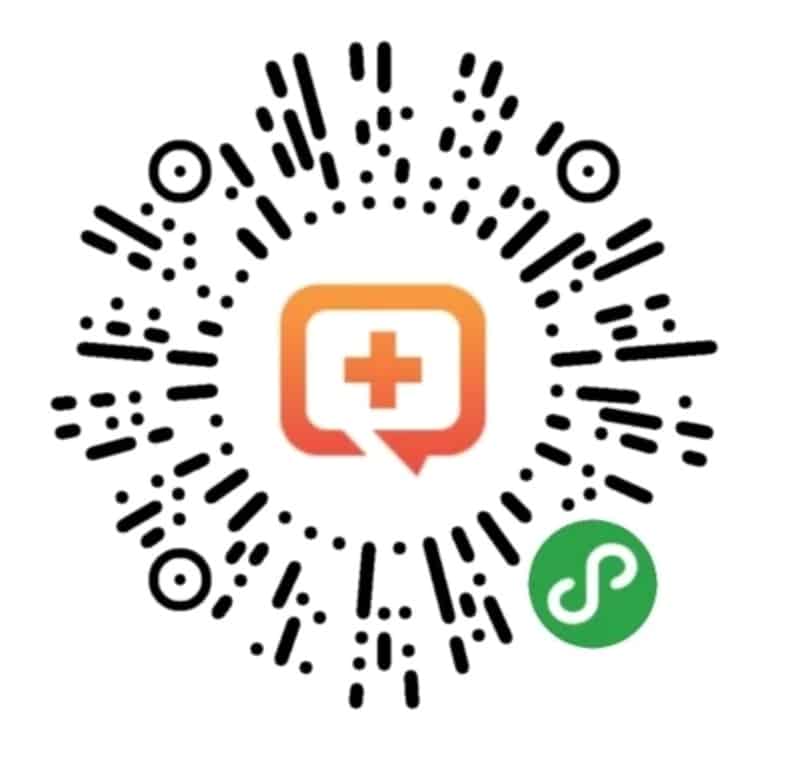 If you have the latest version of WeChat, you can now also check the stats in your WeChat Pay options: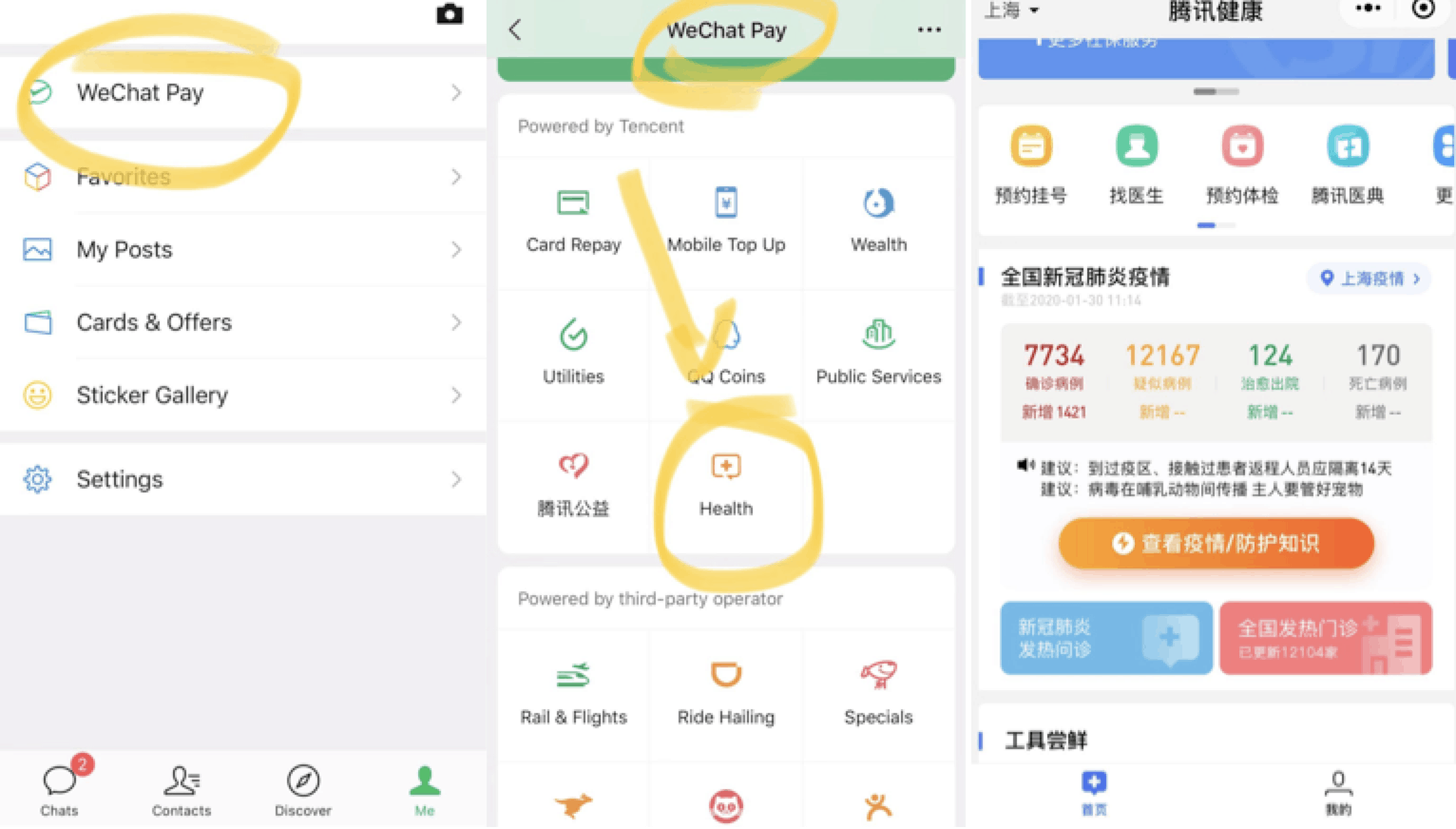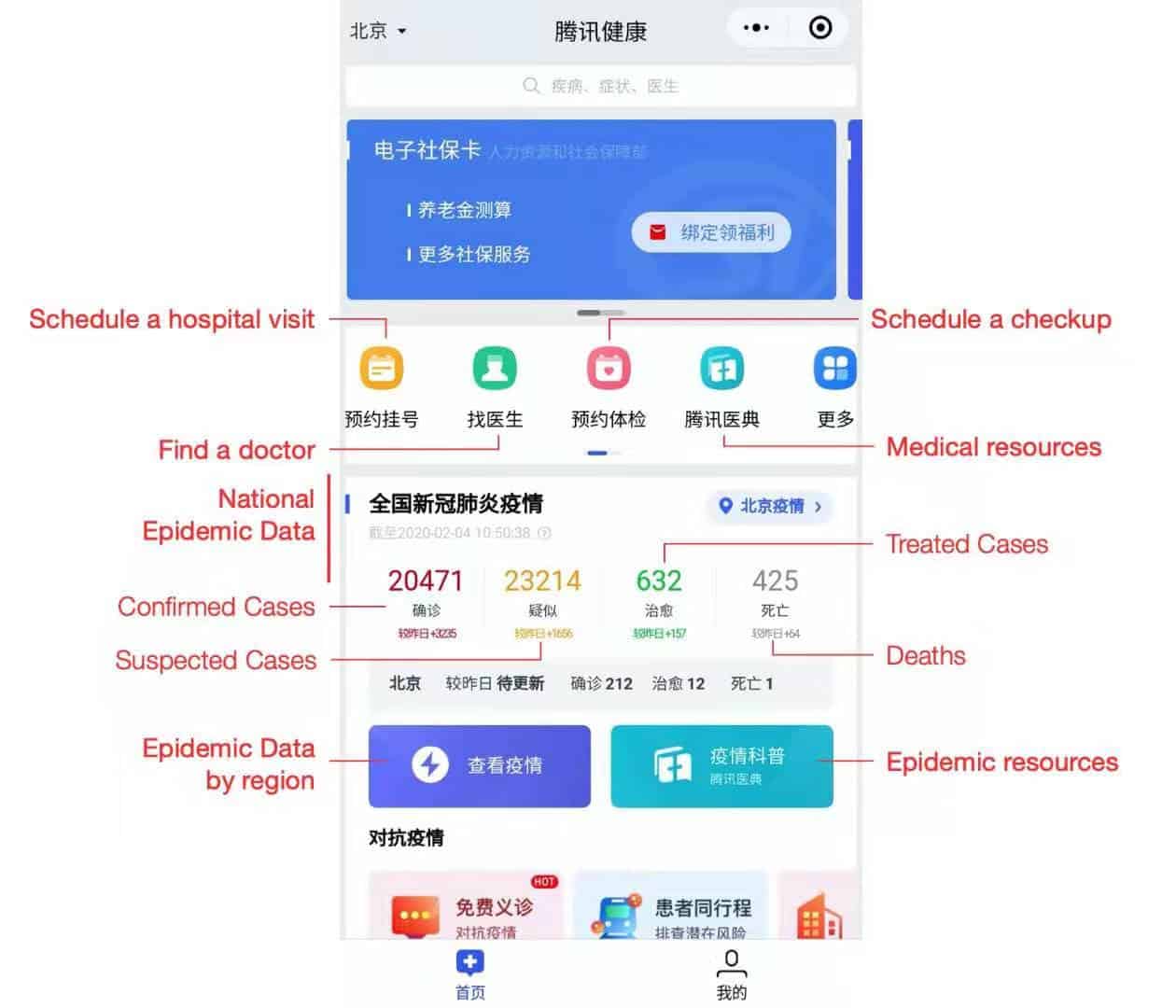 Map of Reported Cases
疫况 yì kuàng, a new MiniProgram, shows you which compounds have infected cases and where the infected cases around you ar. Regularly updated, China-wide. It already covers 35 cities, with all data coming from official sources such as local health authorities. It's almost like playing a video game, avoid the red dots!
Scan the QR code below to access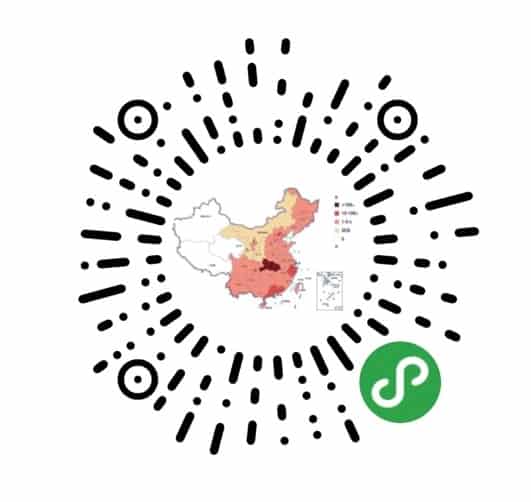 Find out if you've Traveled with a Coronavirus Patient
For anyone who has traveled by plane or train within the last month, you can input your flight or train number to learn whether a passenger infected by the novel coronavirus (2019-nCoV) was on your trip. You can also search for specific information about the situation in specific cities.
The coronavirus tracker is available on www.133.cn, or scan the QR code below to access it.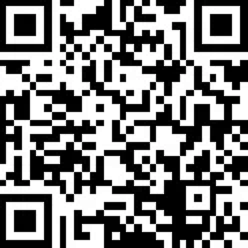 If you see the following message after inputting the information, then no one on your flight or train is reported to having the coronavirus.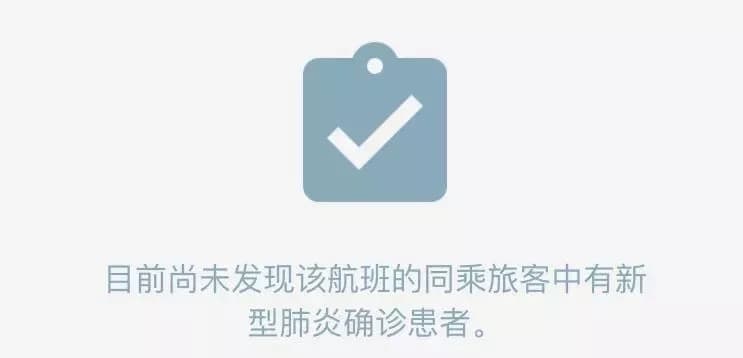 Image: 133.cn
---
Useful or invasive?
Know any other tools?

Let us know in the comments!

---
Coronavirus: Read More
⇣
Should I Stay or Should I Go Now?
13 Things to Know about the Outbreak
How to Track the Latest Coronavirus Stats
Coronavirus: Chengdu Statistics and Information
Top 10 Things To Do during the Virus