Rock climbing places in Chengdu
Sports: Go Vertical!

Rock climbing is one of best ways to escape the endless sprawl of Chengdu. You can get vertical at several renowned climbing centers in the city. We've rounded up some of the best spots for you to explore the other dimension.
First What is Rock Climbing ?

Rock climbing is an activity in which participants climb up, down or across natural rock formations or artificial rock walls. The goal is to reach the summit of a formation or the endpoint of a usually pre-defined route without falling. It is a physically and mentally demanding sport, one that often tests a climber's strength, endurance, agility and balance along with mental control.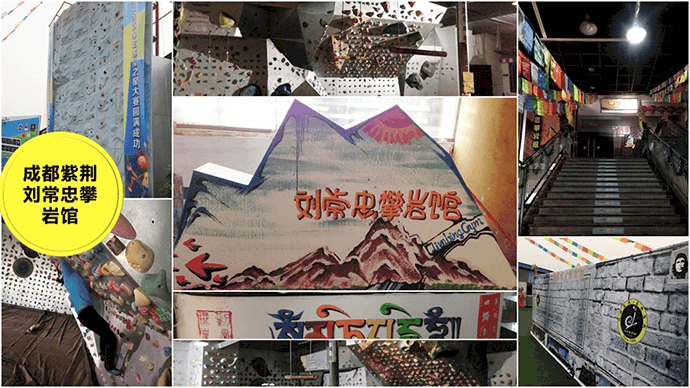 Liu ChangZhong Rock climbing venue刘常忠攀岩馆

Address: 85, ZizhuBei Street, Dashijie Plaza E-block 4<th and 5th floor (Near Carrefour) 紫竹北街85号大世界商业广场E座4-5楼(近家乐福
Tel: 028-83167690
Opening Hours: 13: 00-22:00 Mon-Fri, 10:00-22:00 Sat-Sun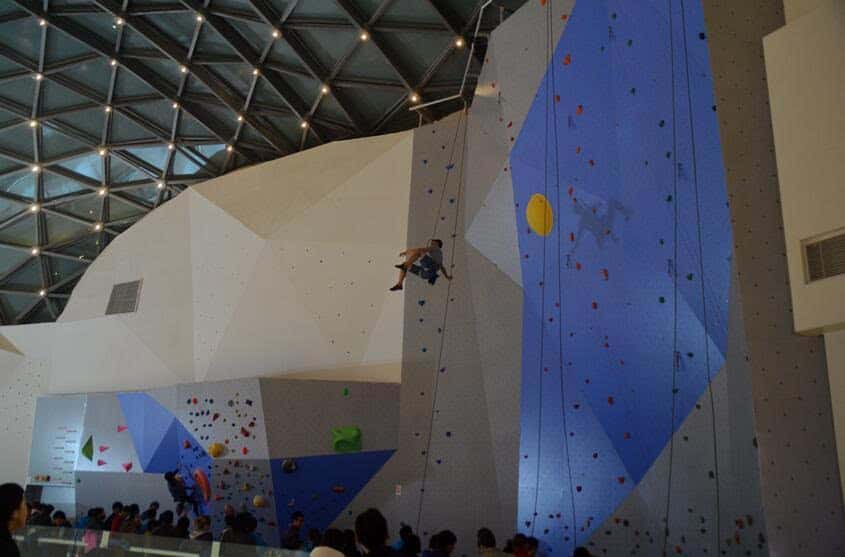 Mada Rock climbing Place马达攀岩馆

Joycity Dongting L5 大悦路大悦城冬庭 L5

Address: 518, Dayue Road, Wuhou District.
Opening Time: 10:00-22:00 Daily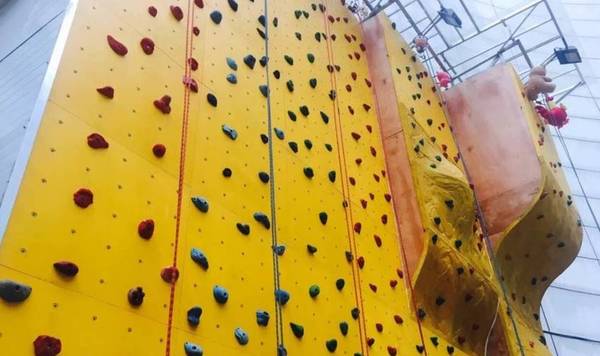 Liyan Sport Club Rock Climbing Place 砾岩体育运动俱乐部攀岩场(新城市广场店)

Address: 1, xidajie New City Plaza, Atrium 市广场中庭(近东方家园广场)
Tel: 028-85454320
Opening time:10:00 – 22:30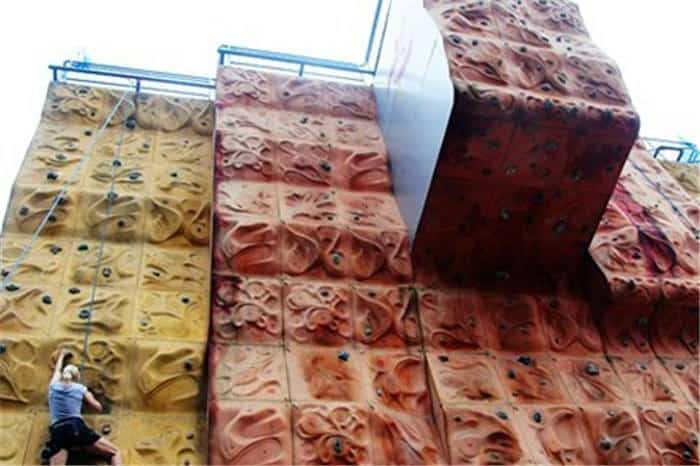 Huanle Zhongguo Wang Rock Climbing Base 欢乐中国网攀岩基地

Address: 1, East Erxianqiao Road 3rd Section, inside Chengdu University of Technology二仙桥东三路1号(成都理工大学内)
Tel: 15982229360
Opening Time: 10:00-20:00 daily
Price: 20RMB Mon-Fri, 25 RMB Sat-Sun.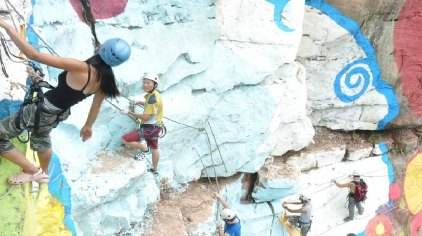 Jinji Valley Rock Climbing金鸡沟攀岩

Jinji valley, Pingle Tow. 平乐古镇金鸡沟景区攀岩区
Tel: 028-88781110

Address: 278 Shuncheng Dajie, Qingyang District, Chengdu 成都市青羊区顺城大街278号

Time:10:00-22:00

Tel: 17761302995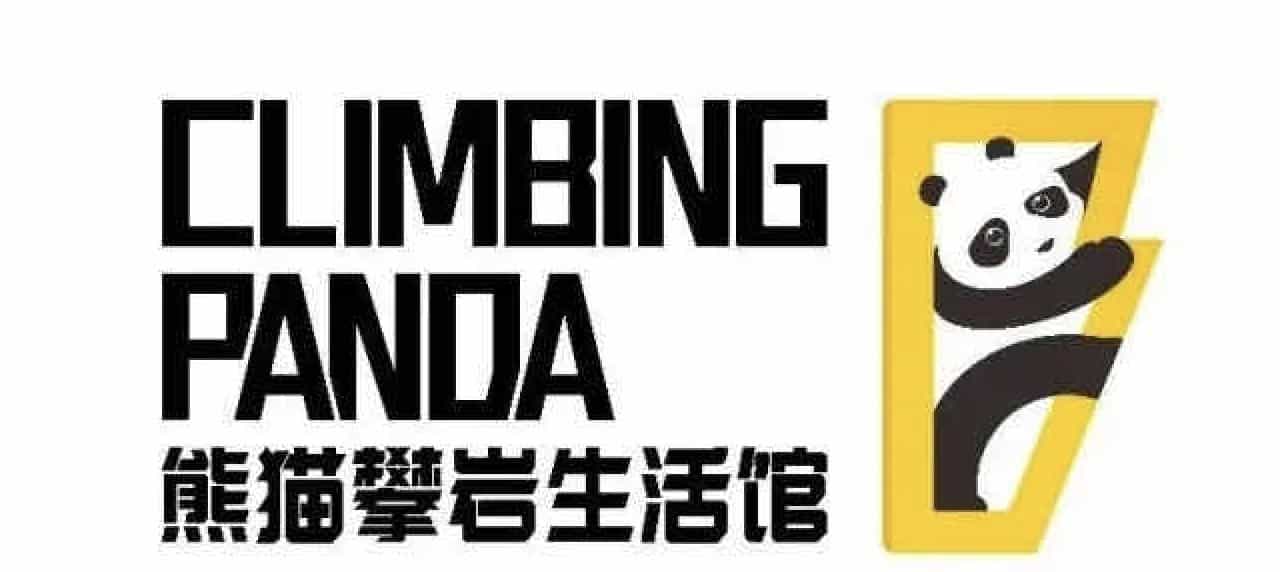 Address: 139 Jiefang Bei Lu, Section 1, Jinniu District, Chengdu city 成都市金牛区解放北路一段139号
Time: 10:00-22:00
Tel: 028-85454320/ 18602839977