? Check out which activities and events are New in the 'Du [September 2016] ?
Experience Summer in Full Bloom: Bitanpiaoxue Chinese Afternoon Tea at The Temple House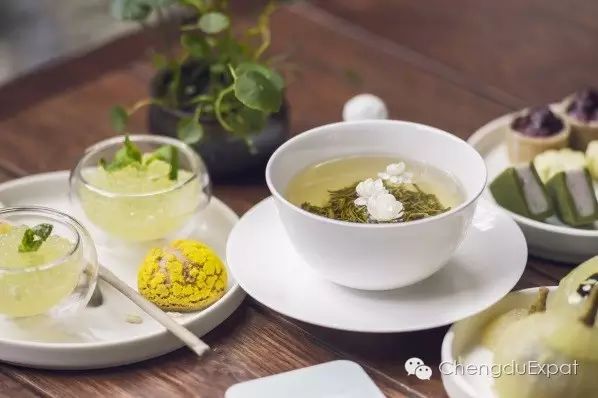 The Temple House has partnered with Bitanpiaoxue premium jasmine tea to present the "Summer Bloom" Chinese afternoon tea experience at MI XUN Teahouse. The tea set features a selection of desserts made with quality Chinese ingredients, created with the aromatic jasmine flower as the central theme and temptingly displayed on a three-tier cake stand.
The first tier starts light on the palate with Poached Pear and Jasmine Grass Jelly. The next tier presents a colourful array of fruit tartlets, White Chocolate with Jasmine and Almond, and signature MIXUN teacakes made with mulberry leaf, mung beans, yam and cranberries, while the third tier hits the perfect sweet spot with Jasmine Sago and Jasmine Cream Puffs.
Priced from 188RMB nett for two people, the "Summer Bloom" afternoon tea is available daily from August 1st to September 30th, between 2:30pm and 5:30pm. Guests who order this limited edition experience will also receive an exclusive gift set including a Temple House gift card and special Bitanpiaoxue souvenir. To make reservations at MI XUN Teahouse, please call +86 28 6297 4193 or email mixun@thetemplehousehotel.com.
Pg.Lost in Chengdu – 14th September

New Noise proudly presents Swedish instrumentalists PG.LOST presenting their brand new album "VERSUS":
Four years have past since the release of  "Key", since then the band built their own studio in the woods in Sweden and recorded their most mature studio record until now. After intense touring with Cult of Luna, bass player Kristian Karlsson added many layers of keys and synths to the album, turning Versus into an avalanche of sounds. Versus will definitely go down in the post rock history books for breaking the genre's boundaries. Their ideas sure did crystallise into an outstanding album. "Versus" is a true post-rock masterpiece, an album loaded with great melancholy, heaviness and catchy musical ideas delivered in an incredible density of sound.
*Date/ Time: Wed. September 14, starts at 8:30pm
*Venue: Little Bar The Space (MiXC)  万象城小酒馆音乐空间
*Address: Chenghua District, Shuangqing Road No. 8 (2nd ring) 成华区 万象城
Chengdu Entrepreneurship Meetup 21st September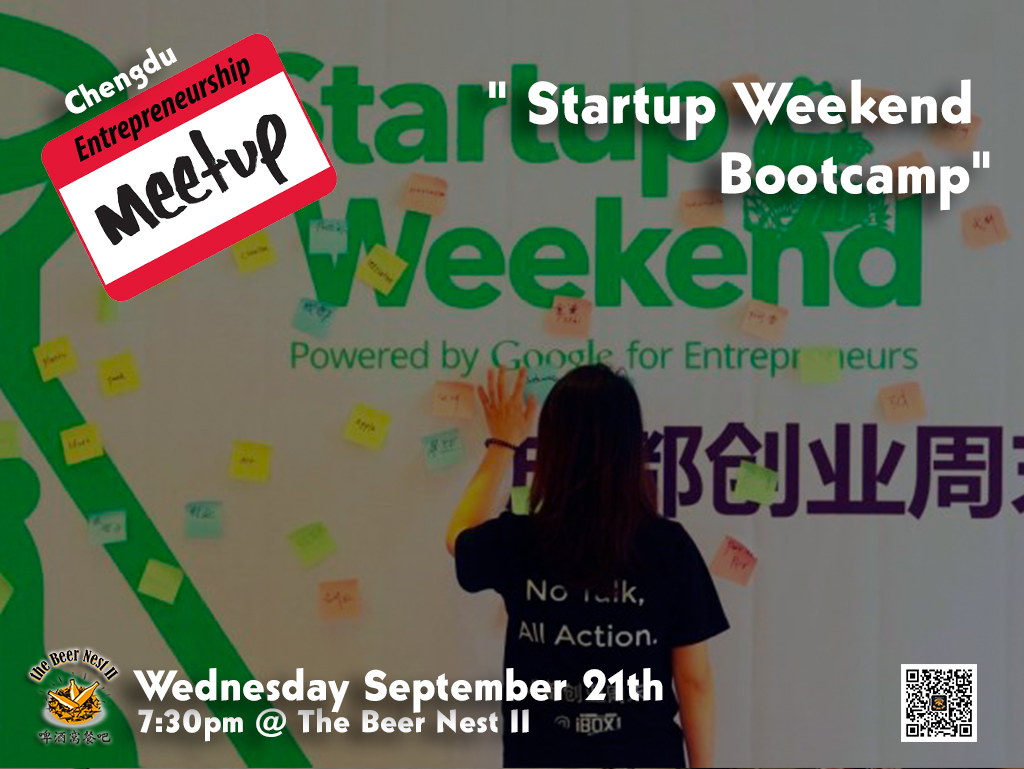 For more than two years, the Chengdu Entrepreneurship Meetup has been held every 3rd Wednesday of the month starting at 7:30pm. It's a free event for anybody interested in entrepreneurship and operating a business and includes presentations, idea pitches, Q&A and networking. Feel free to join and hear the stories of trailblazing and building businesses in Chengdu.
Organized every 3rd Wednesday of the month @ The Beer Nest II, Brewpub & Kitchen. September topic: "Startup Weekend Bootcamp"
British Day and Global Citizen Festival – Saturday 24th September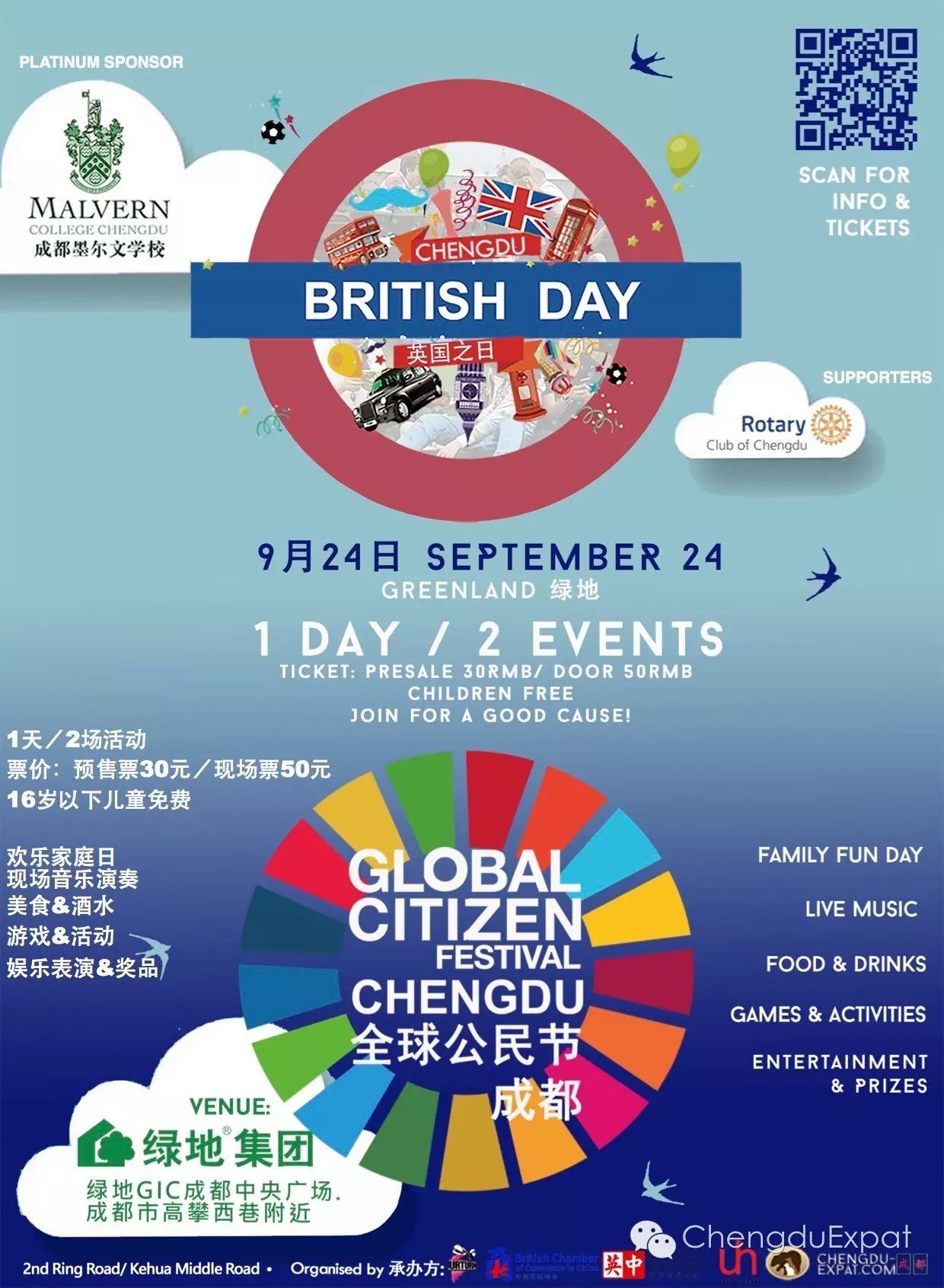 British Day
The British Day in Chengdu marks the end of summer by celebrating in truly British fashion! The purpose of the event is to provide a family-friendly day out, with fun activities, music, prizes, different themed areas and great food & drink! The day is not only for British expatriates but also for locals, other nationalities and anyone who wants to have a great time and make a contribution to charity!
Global Citizen Festival
The Global Citizen Festival is an international music festival where fans engage with causes of the UN Nation's 17 Global Goals. Its aim is to raise the consciousness level to achieve change for world causes. It is an event for all who have a passion for great music, and an opportunity for organizers, partners, businesses, charities and individuals to collaborate and become energized on ways that they can make a difference. Since it began in NYC 5 years ago GCF's international impact has resulted in 130 commitment and policy actions that will affect lives of 656 million people by the year 2030. GCF Chengdu's 2nd year will bring together the change-makers, the innovators and inspirers to raise awareness on world issues through positive actions.
*Address: 高攀西巷附近, 绿地GIC 成都中央广场
Greenland GIC, 2nd Ring Road/ Kehua Middle Road [across the road of Wangfujing Mall]
*Date/ Time: September 24, 10am – 10pm
Discover Hainan 2016 – Chengdu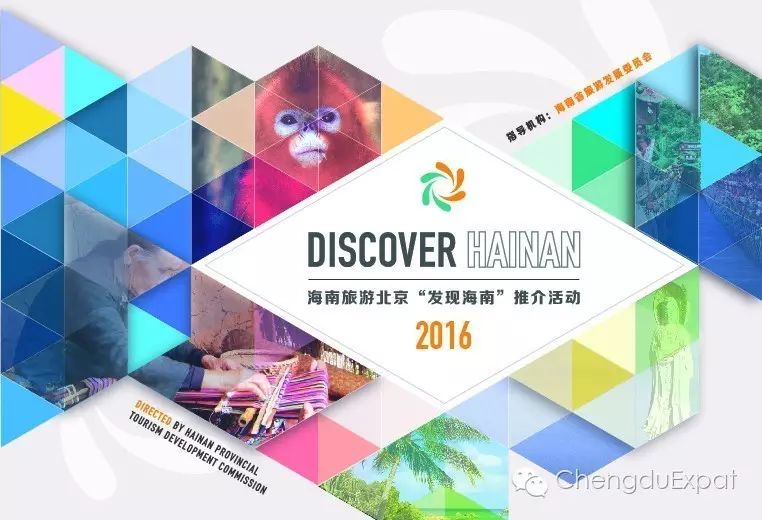 A grand celebration of the ecological and cultural heritages of Hainan Province, with ethnic performances, gala dinner, travel discounts, and networking sessions with representatives of the People's Government of Hainan Province. Come discover Hainan's rich history and beautiful destinations.
*Venue: Wanda Reign Hotel (万达瑞华)
*Address: 9 Binjiang Middle Road, Jinjiang District 锦江区滨江中路9号
*Time: 17:30-20:30, Sunday September 25
*RSVP: Please email info@chengdu-expat.com with your name, position, and company name
TEDx Chengdu: Together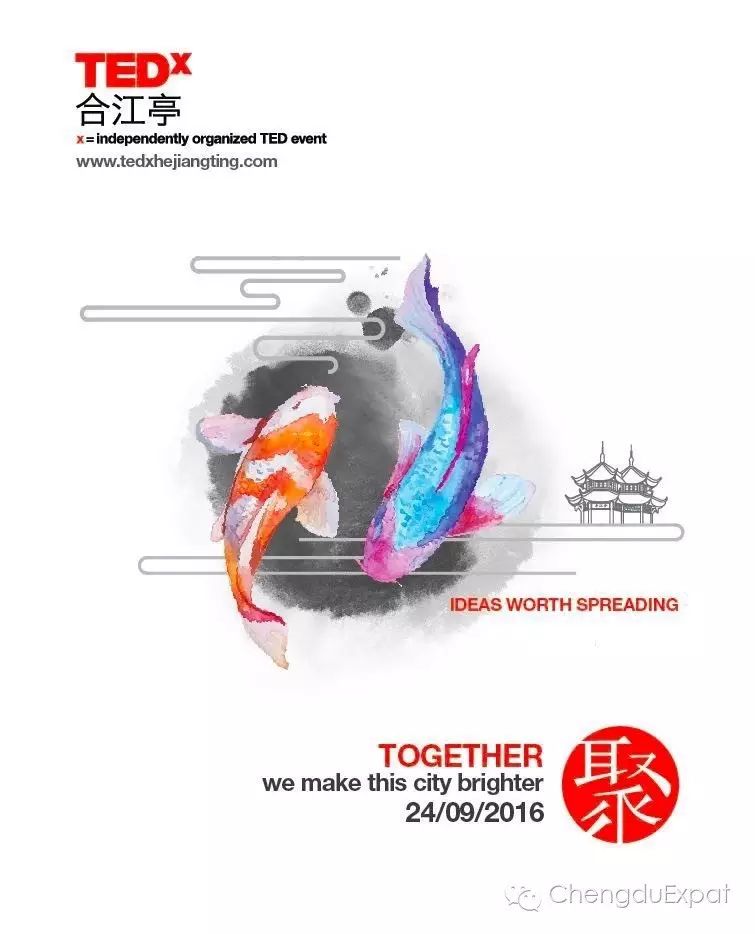 Theme: 聚 together
September 24, 2016 9:00am – 9:00pm CST
Celebrate the Moon Festival @ KABB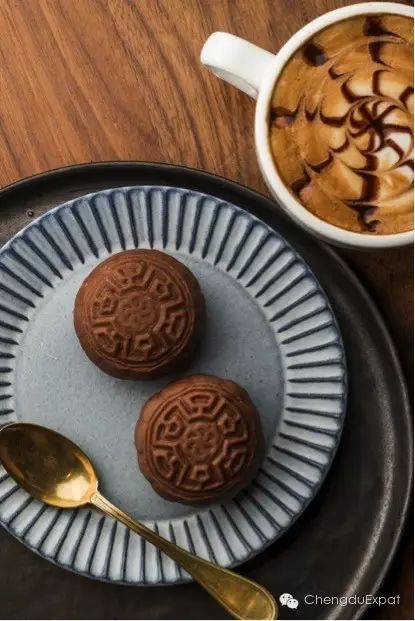 Lunar Traditions. Luscious Creations. Celebrate this Mid-Autumn Festival with KABB's novel chocolate snow-skin creations, each deftly handcrafted to perfection. Revel in the sweet-tartness of red bean chocolate meticulously handcrafted by their chefs. Available from September 1st to 15th at all KABB venues. 35RMB for a set of two mooncakes. In addition, from September 13th to 15th, enjoy two mooncakes when you spend 400RMB or more on your meal.
Niccolo Launches Customized Afternoon Tea Set with Alice + Olivia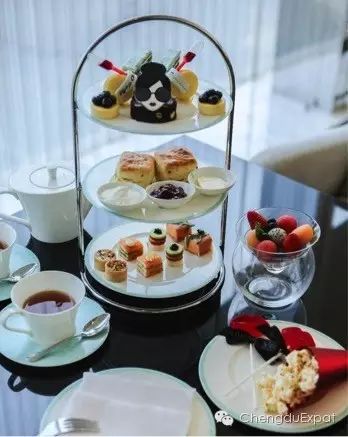 From 10 September to 9 October, Niccolo cooperates with Alice + Olivia by Stacey Bendet, a famous designer brand based in New York, customizing a themed afternoon tea set in The Tea Lounge. For those in search of the quintessential afternoon tea experience, The Tea Lounge, which is located in the hotel's elegant glass box at the main entrance, provides an ideal meeting place and serves the finest selection of drinks and exquisite pastries. Alice + Olivia, who just opened an exclusive shop in the CD IFS shopping mall, also allows customers to express their personal style freely, which just matches the urban chic contemporary idea of the Niccolo brand.
Chinese Valentine Poolside Singles Party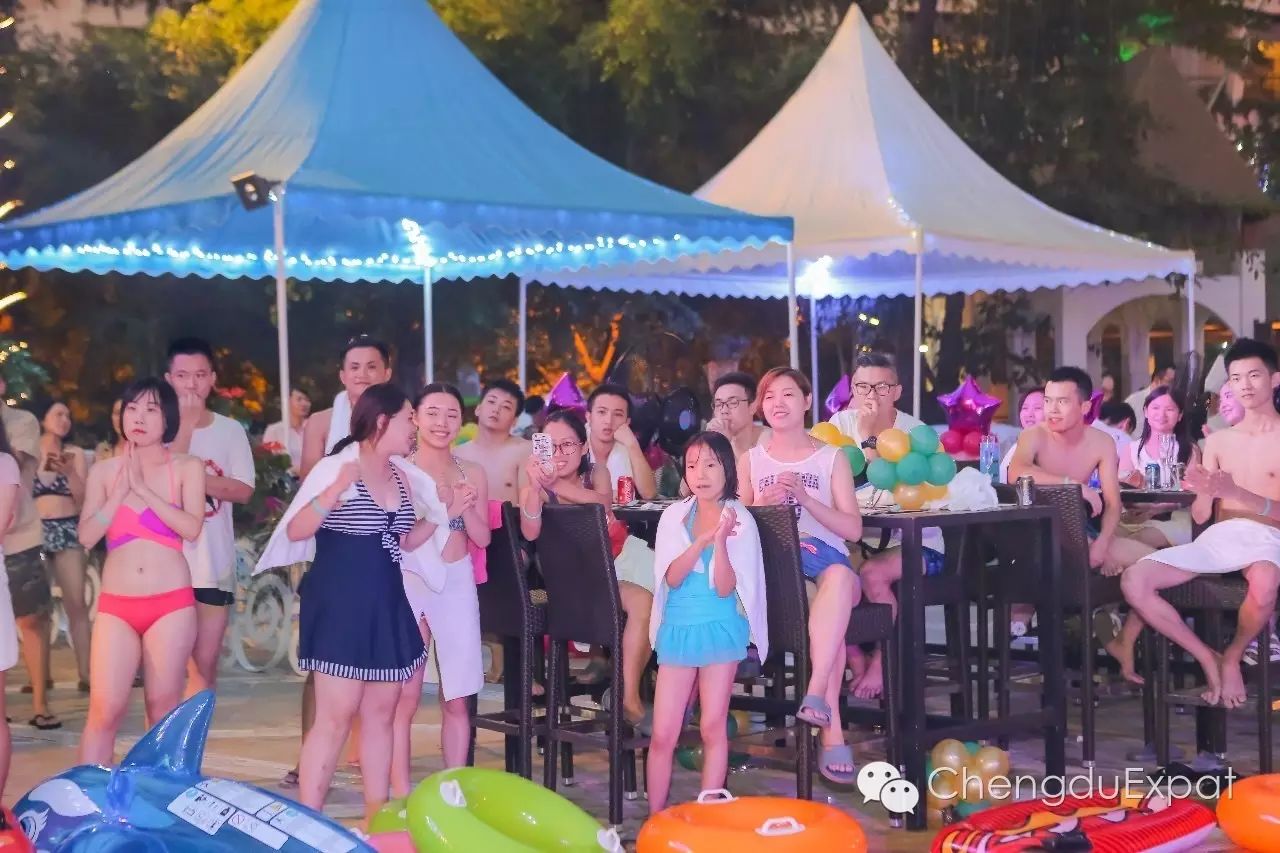 A romantic and dazzling Poolside Singles Party was held at Paradise Island Café in the InterContinental Chengdu Global Center on August6th. Colorful balloons and lots water toys brought some excitement to the party. Sexy men and women danced to the dynamic music of a DJ and live band. The singles enjoyed themselves with fun water games and got a chance to meet new people. A delicate buffet dinner with lucky draws drew the whole atmosphereto a climax. Although the singles party had to end, romance and happiness got a chance to blossom.
St. Regis Chengdu Wedding Show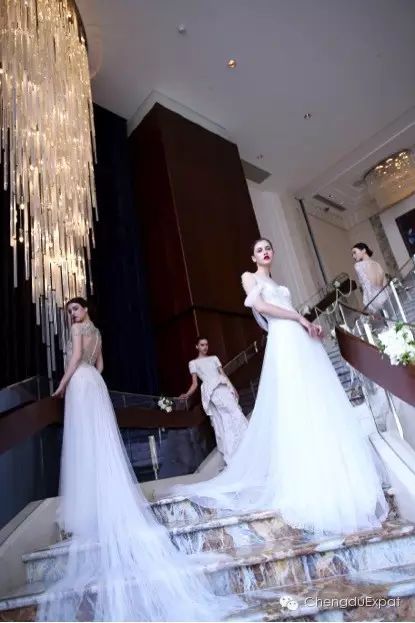 The St. Regis Chengdu held an elegant wedding fair with the theme of "Haute Couture" at the Astor Ballroom on August 21st. The show was styled as "Downtown Abby" and partnered with luxury brands such as Marchesa, Bentley and Guerlain to showcase the bespoke wedding service and brand essence of St Regis Chengdu. The high-end women's dress brand Marchesa brought the 4 exclusively designed wedding gowns inspired by 4 St. Regis properties around the world to the show, and the legendary butler service was also demonstrated on the stage.
US Ambassador visits CDIS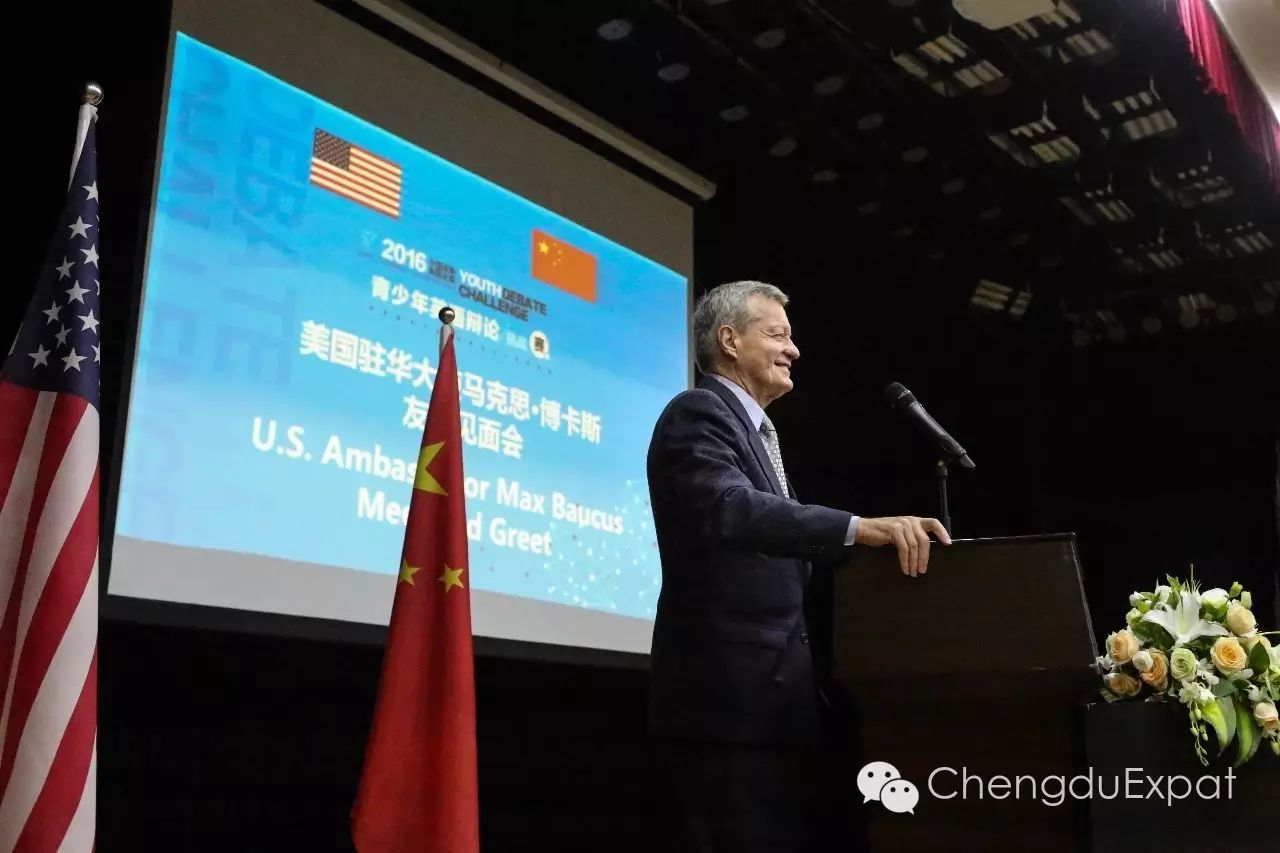 Chengdu International School had the pleasure of hosting Max Baucus, the American Ambassador to China, who came to congratulate the participants of the 2016 Youth Debate Challenge. Although never involved in youth debate himself, six terms in the US Senate taught him many valuable lessons which he passed on to the students, encouraging them to follow their passions, travel the world and embrace the cultural differences between China and America. Mr. Baucus then candidly answered questions ranging from the upcoming US election, to his advice on studying abroad – a very special opportunity for the young minds at CDSI.
Live Life, and get out with Ascott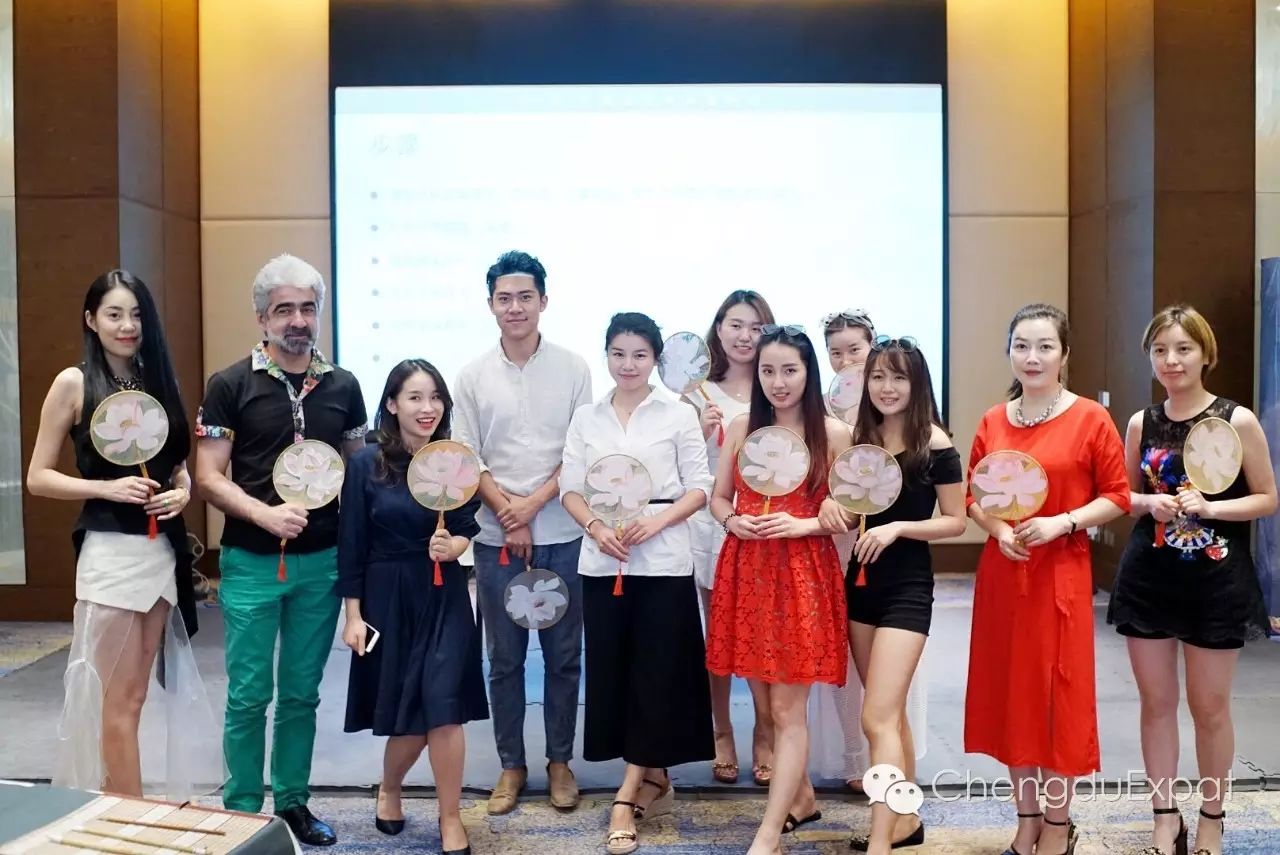 An art appreciation workshop themed "Traditional Chinese Paper Fans in Summer" was held at Ascott Raffles City Chengdu on August 24th. The workshop was jointly sponsored by Ascott, Aston Martin Chengdu and the C.D.P Art Centre. The curator from the C.D.P treated the guests to a feast of artappreciation, sharing the mysterious and beauty of art and collections. Guests also experienced the traditional art of Chinese paper fan painting. Those staying at the Ascott serviced residences worldwide can get to enjoy a myriad of bespoke experiences offered through its Ascott Lifestyle programme. The specially handpicked experiences, ranging from cultural to gastronomical, local delights to wellness, will enable guests to explore the cities they are living in and continue to enjoy the activities they are familiar with while being away from home.
Startup Weekend Chengdu #4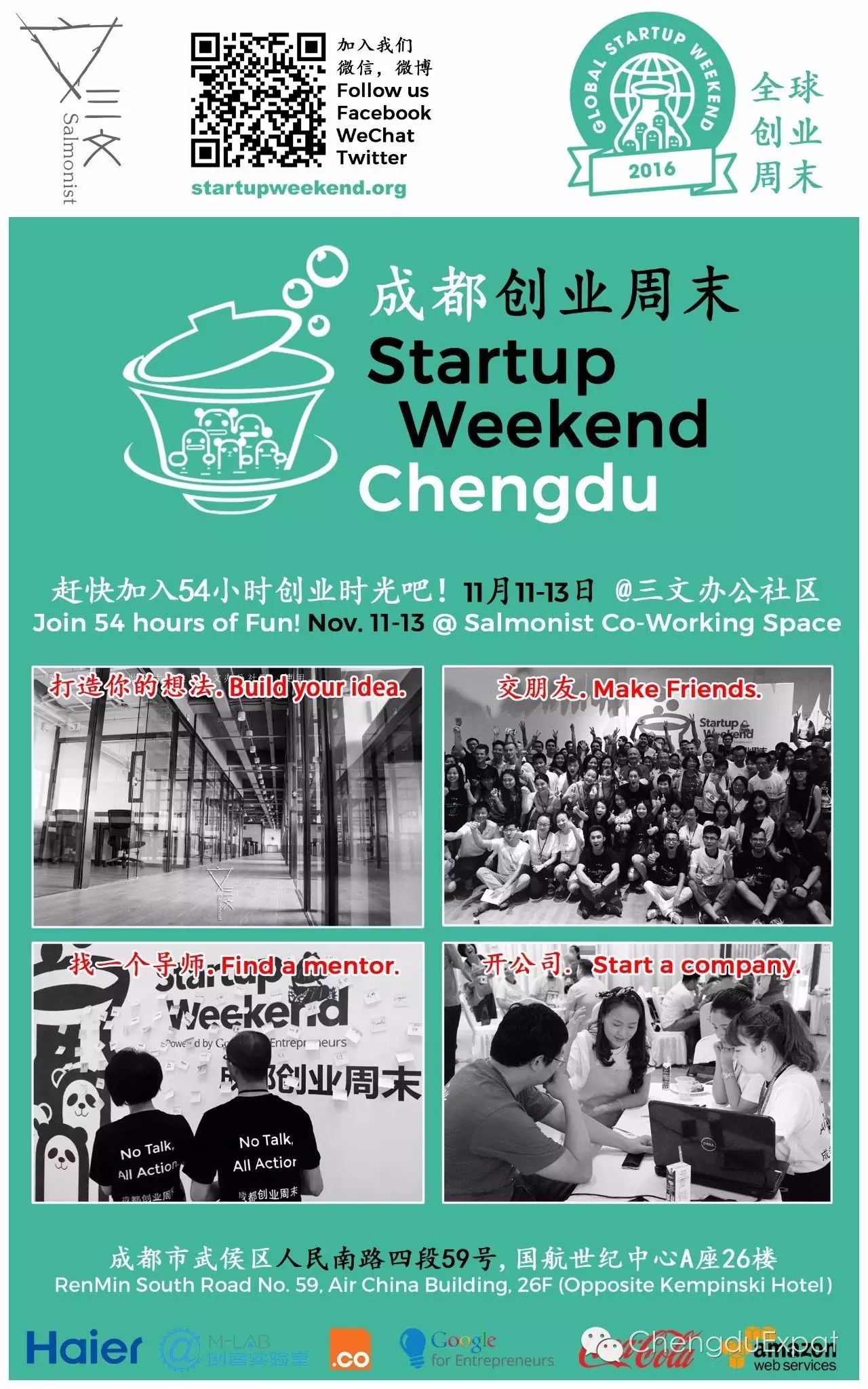 Startup Weekend Chengdu is back November 11-12 2016
Join for a great weekend of fun, teamwork and startups!
About Startup Weekend: 
Startup Weekends are 54-hour events designed to provide superior experiential education for technical and non-technical entrepreneurs.  Beginning with Friday night pitches and continuing through brainstorming, business plan development, and basic prototype creation, Startup Weekends culminate in Sunday night demos and presentations.  Participants create working startups during the event and are able to collaborate with like-minded individuals outside of their daily networks. All teams hear talks by industry leaders and receive valuable feedback from local entrepreneurials. The weekend is centered around action, innovation, and education.  Whether you are looking for feedback on a idea, a co-founder, specific skill sets, or a team to help you execute, Startup Weekends are the perfect environment in which to test your idea and take the first steps towards launching your own startup.
More info: Scan the QR code in the poster
2016 Chengdu International Club Holiday Bazaar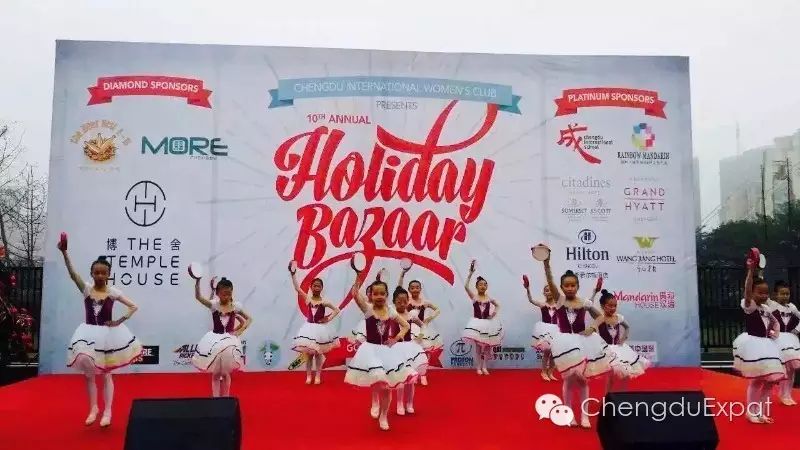 The Holiday Bazaar, now in its 11th year, has become an important event on the Chengdu calendar, and a meaningful way for companies and individuals to support local charities.
The Holiday Bazaar is a fun, family event providing everyone a chance to share holiday traditions with friends in Chengdu, while giving back to the community. Each year, CIC donates proceeds from the Holiday Bazaar to carefully selected local charities. We choose cost-effective, locally managed projects that benefit people in need in Sichuan province.
This year, proceeds from the Holiday Bazaar will benefit Hopeful Hearts, International Development & Educational Associates (IDEAS), Hua Mei International (HMI) Training Center: Help the Visually Disabled Project 2016, and Liangshan Yi Woman and Children Empowerment Center.
Date/ Time: November 19, 10am – 5pm