You May Lose Your Chinese Mobile Number If It Is Out of Balance
For people stuck abroad, I guess many of you are not using your chinese mobile phone number, and may be haven't checked its balance for a long time.
For prepaid SIM card, you should know that if it is out of balance for 3 months, then the number will be recycled.
Mobile phone number is not just a number, it is your identity, we use it to register Apps like Wechat and Alipay, and we can use SMS verification to login, which means if someone else get your number, then it is possibile for the new owner to use your identity.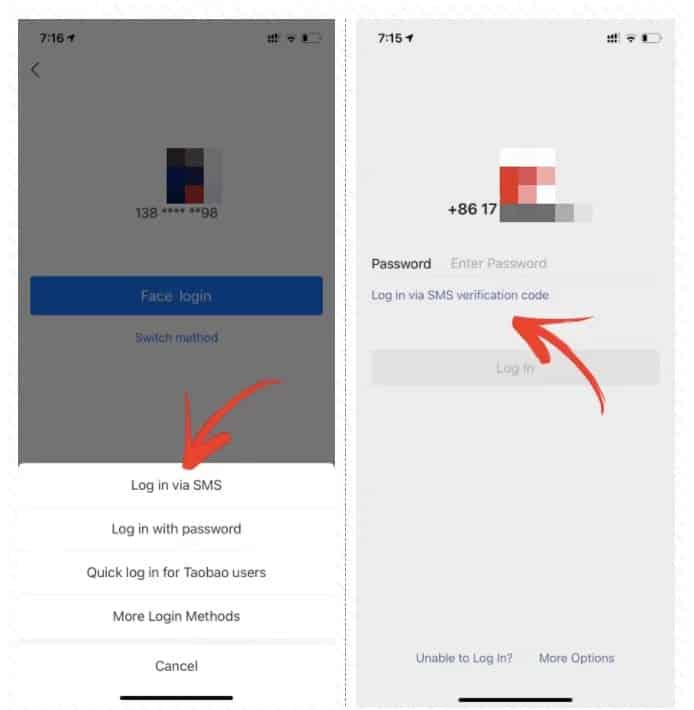 Wechat and Alipay have complicated security mechanisms to protect your account, but it's still worth your attention.
Top up enough money to make sure it is not out of balance. If you are not using it, then pay the monthly plan fee to keep the number.

If you failed to top up, then it means the number has been out of balance for more than 3 months, and was recycled.  if you still want the number, then please call operator's service hotline to see if possible to get it back.
China Mobile: (86) 10086
China Unicom: (86) 10010
China Telecom: (86) 10000
If you are not sure whether will return to China, and don't plan to keep the number, then please check the security setting of all the Apps that you used the number to register.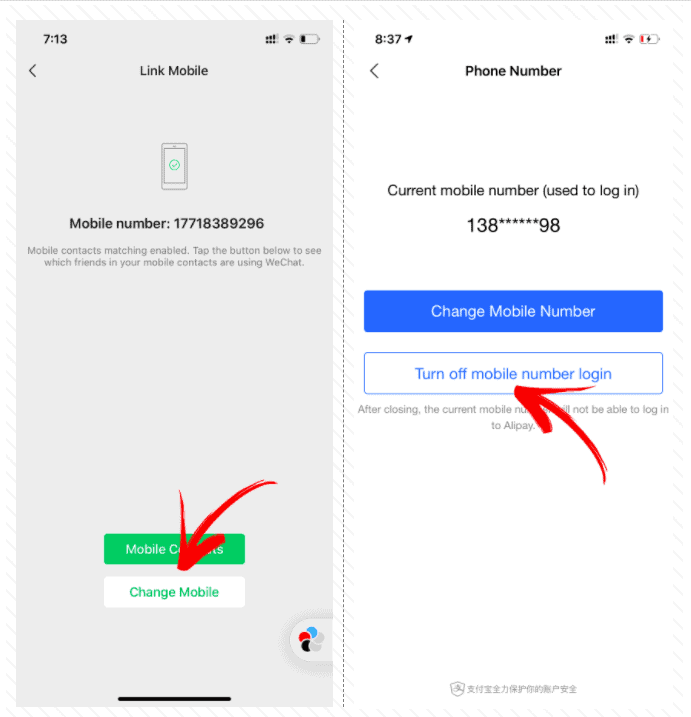 Change mobile to a number you use now, for Alipay, you can also turn off mobile number login.