Last year was tough for everyone, and the people and venues in Chengdu have never been more deserving of a celebration! The Chengdu-Expat awards are back for the 5th time to do just that; give thanks to the places that make Chengdu such an incredible place to live.

A big thank you to the 1800+ people that took the time to nominate their favourite people, and places. The open nominations closed at midnight on Tuesday 5th January 2021!

The top ten most nominated placed in each category are now going to go through a public vote  – which will run until 23:59 on 12.01.2021. Scan the ChengduExpat+ Mini Program QR code below to place your vote.

⇣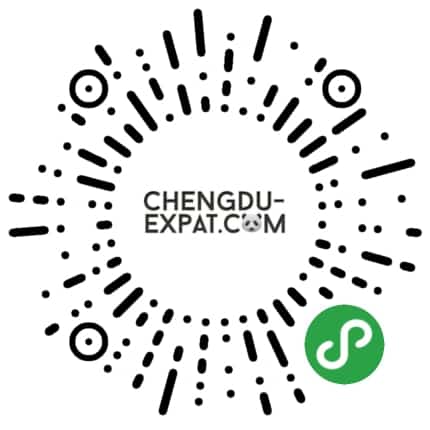 There's no need to log in, the custom made MiniProgram will use your WeChat ID to verify your vote. Each profile may only vote once, in each category. The winners will be revealed at the 2020 Chengdu-Expat Party on the 16th of January 2021.
So, who did you nominate?
---
🏨
Best Hotel
•
Crowne Plaza Chengdu City Center
InterContinental Residences Chengdu City Center
InterContinental Century City Chengdu
---
🎵
Best Nightclub
•
Playhouse
Spirit Service
SPARK (W Chengdu)
---
🍷 🍺 🍸
Best Bar 
•
Raise
---
🍽️ 🥢
Best Restaurant
​•
Rite Bite Pakistani Restaurant
---
🥐
Best Brunch
•
LOAF
Harry's Wizard Café
Spectrum @Fairmont Chengdu
CASA
Happa Happa
BRUNCH
W Chengdu
TIVANO Weekend Brunch
Gili's
Great Leap Chengdu
---
🛵
Best Restaurant for Delivery
•
---
♥️
Hospitality of the Year 
•
Barack  – CASA
Maggie – Tim's Bar-B-Q
Kate – The Range
Yuval – Pizza Corner
Sue – Gili's
Soner & Steven – Happa Happa
Eddie Mair – Fairmont Chengdu
Vas, Damon & Arman – CDFS
Harry Deng – Harry's Wizard Café
Dieter – The Beer Nest
---
🎉
The Event of the Year
•
2020 British Day
Happa Happa Pride Night
Chengdu Hi-Tech Zone Davis Cup
Chengdu Mini World Cup
2020 InterContinental Symphonic Orchestra Concert
The Temple House Christmas Tree Lighting and Charity Bazaar
The Beer Nest Anniversary
McElroy's Wing Cook-Off
CDFS Movie Quiz @The Beer Nest
Chengdu Comedy Club Showcase
---
🎊
Best Reoccurring Event
•
Chengdu Comedy Club
Rob's Drink Drank Drunk Sundays
Babes on Bike
CDFS -Chengdu Film Society
Young Professionals
Spittoon
CLAB Chinese Coffee Corner
Zero Waste Chengdu
Bingo @The Range
Quiz @Home Plate
---
🤸
Best Sporting Community
•
CIBA -Chengdu International Badminton Association
B Active Fitness
CIFL -Chengdu International Football League
Nutty Yoginis
Chengdu Ultimate Frisbee
Aces Tennis Club
LionAdventure
More Fun
Sichuan Shamrocks GAA Gaelic Football Club
Chengdu Rugby Club
---
💡
Best Newcomer
•
Zero Waste Chengdu
Great Leap Chengdu
Phi-Squared Greek Food
Happa Happa
Tony's Pizza
Amar Shrestha Photography
LOAF
Goddess Flora
LionAdventure
CLAB
---
🥦
The Green Award
•
Ye Yi Yi Shiji Tibetan Vegetarian Hotpot
BRUNCH
Phi-Squared Greek Food
CASA
Mi Xun Teahouse
Zero Waste Chengdu
Nan Yang House
Element Fresh
Mama Rachel's Vegan Takeovers
Vegan Dog
---
⇣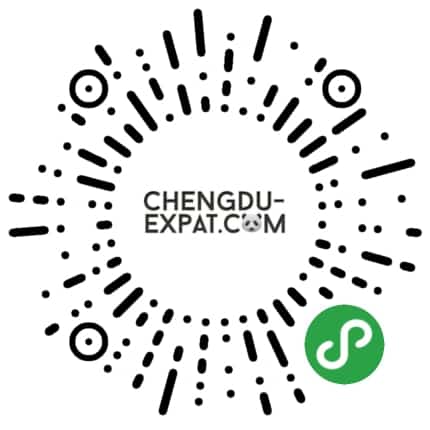 Please note that giving cash or gift incentives to persuade people to vote is not allowed. If we find out, action will be taken.
70% of the vote will be decided by Chengdu-Expat followers, and 30% by a panel of expert judges. On the 13th of January we will release the shortlist, revealing the Top 3 in each category.
The results will be announced at the 2020 Awards Party on Saturday 16th January.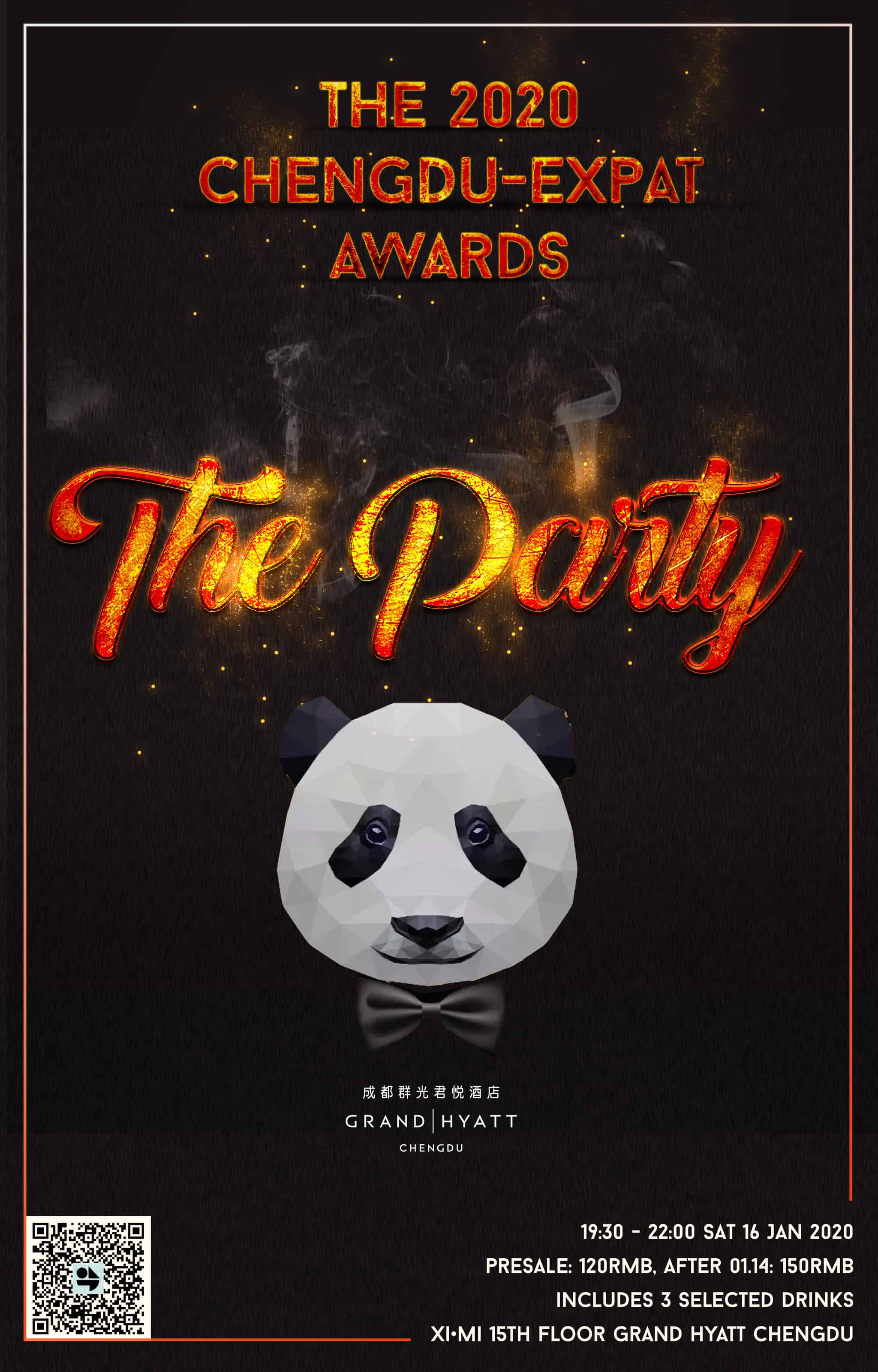 Don't miss out on a night of glitz and glamour, at the Grand Hyatt's decadent Xi•Mi. Walk the red carpet, enjoy the live band, catch views of the city and celebrate the people and communities that make Chengdu so great to live in on Saturday 16th January.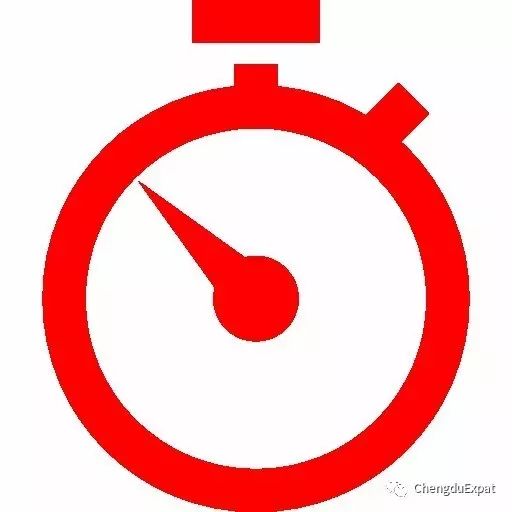 Pre-sale Tickets are available till Jan. 14th.
120RMB, incl. 3 drinks.
After Jan. 14th, tickets are 150RMB.
⇣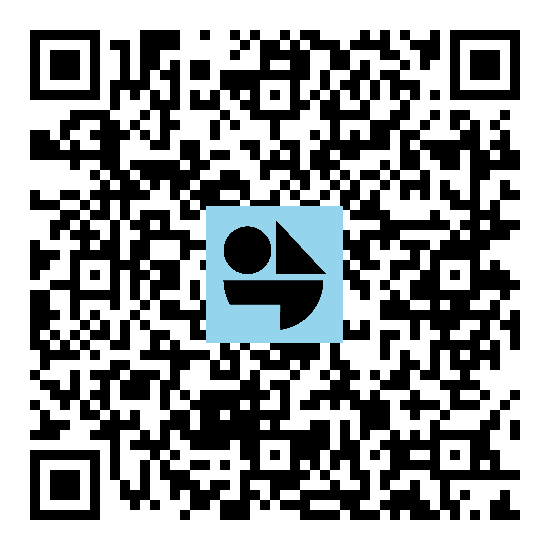 Xi•Mi | Grand Hyatt Chengdu
16th January 2020
19:30 – 22:30
No.8 South Chunxi Road, Jinjiang District
锦江区春熙路南段8号