For some odd unknown reason, Hollywood gets blackballed every July and August in China. Could it have something to do with the countless Chinese films hitting the theaters? Compared to last month, this month is pretty similar. We got that one big blockbuster with Dwayne, THREE more cartoons, and a comedy dog flick? OK. And four of them are all being released on the same day.
If you're interested in local film groups and movie screenings, scroll to the bottom for more info.
Friday, June 29, 2018
The Couch
《最后一球》
zuì hòu yī qiú
aka Trener, Тренер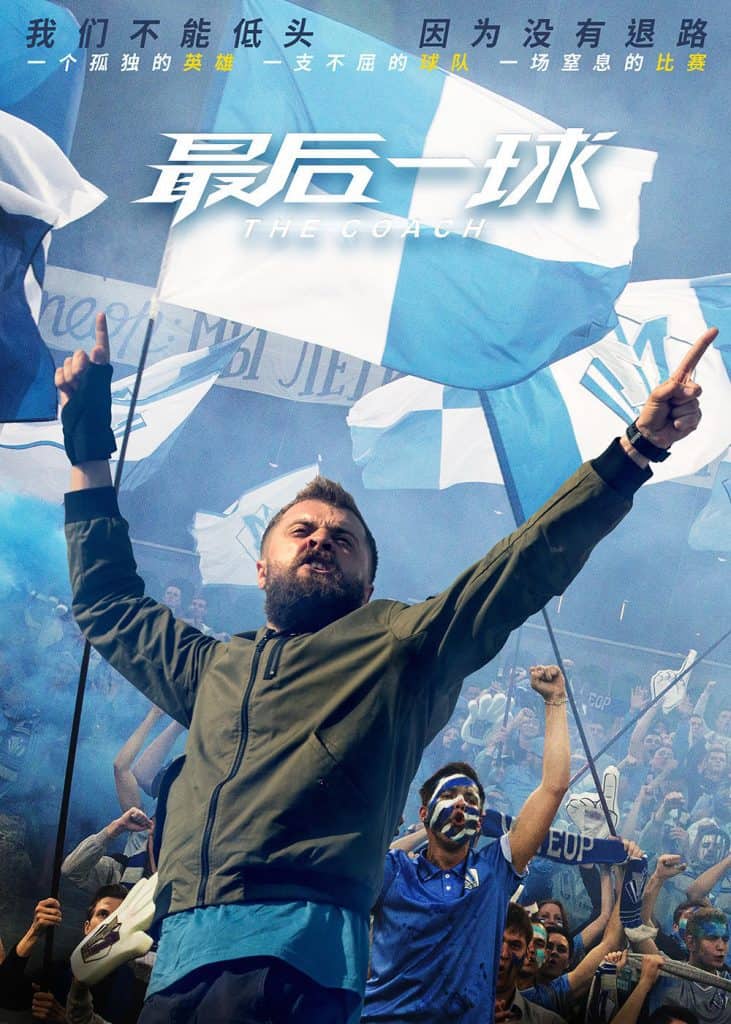 Director: Danila Kozlovsky
Actors: Vitaliy Andreev, Oleg Androsov, Vilen Babichev, Danila Kozlovsky
China Release Date: Friday, June 29, 2018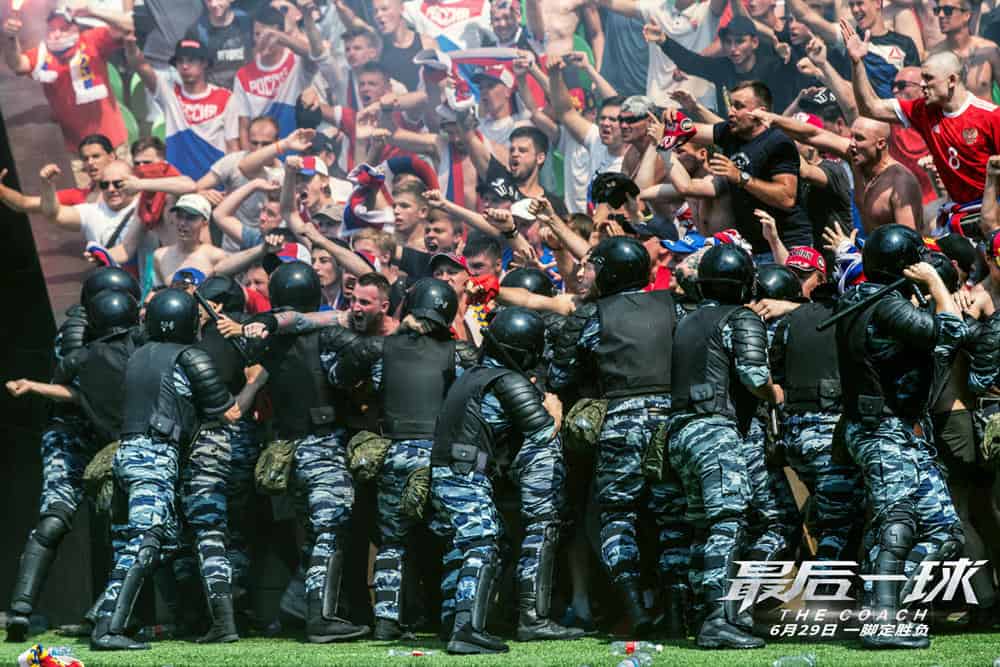 Note: this is in Russian with Chinese subtitles
We are sure this film has nothing to do with the World Cup. Ahem. After he flubs a penalty kick, a humiliated national soccer player quits the game. He flees to a small town, where he decides to coach their local team.
Classic 'riches to rags' story… But will Russia go on to win the Cup this year? Only time will tell.
Friday, July 20, 2018
Skyscraper
《摩天营救》
mó tiān yíng Jim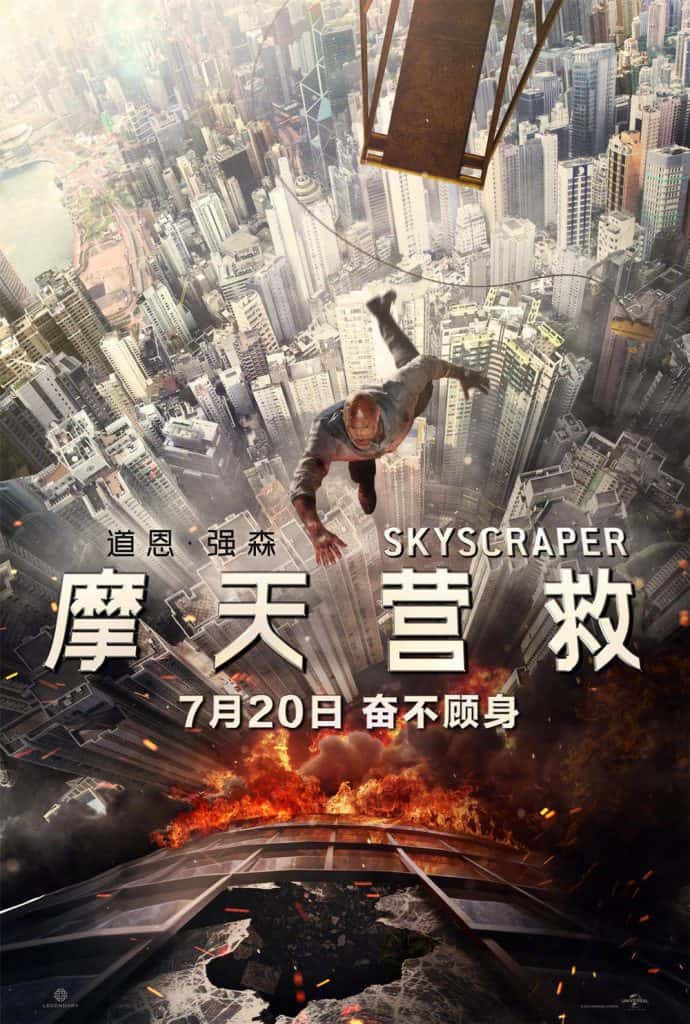 Director: Rawson Marshall Thurber
Actors: Dwayne Johnson, Neve Campbell, Pablo Schreiber
China Release Date: Friday, July 20, 2018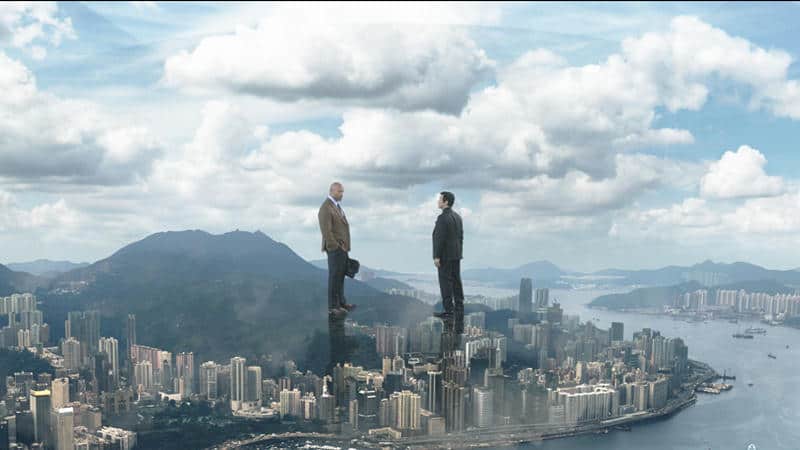 After the embarassment that was Rampage, we're a bit surprised to see The Rock return to China so quickly. I guess the audiences here still love him from those unnamed F&F serials.
This time, he's an FBI Hostage Rescue Team leader and U.S. war veteran named Will Sawyer who now assesses security for skyscrapers. On assignment in Hong Kong he finds the tallest, safest building in the world suddenly ablaze, and he's been framed for it.
A wanted man on the run, Will must find those responsible, clear his name, and somehow rescue his family who are trapped inside the building… above the fire line. Of course.
Expect to see two hours of The Rock "almost" falling to his death.
Friday, July 20, 2018
Sherlock Gnomes
《淘气大侦探》
táo qì dà zhēn tàn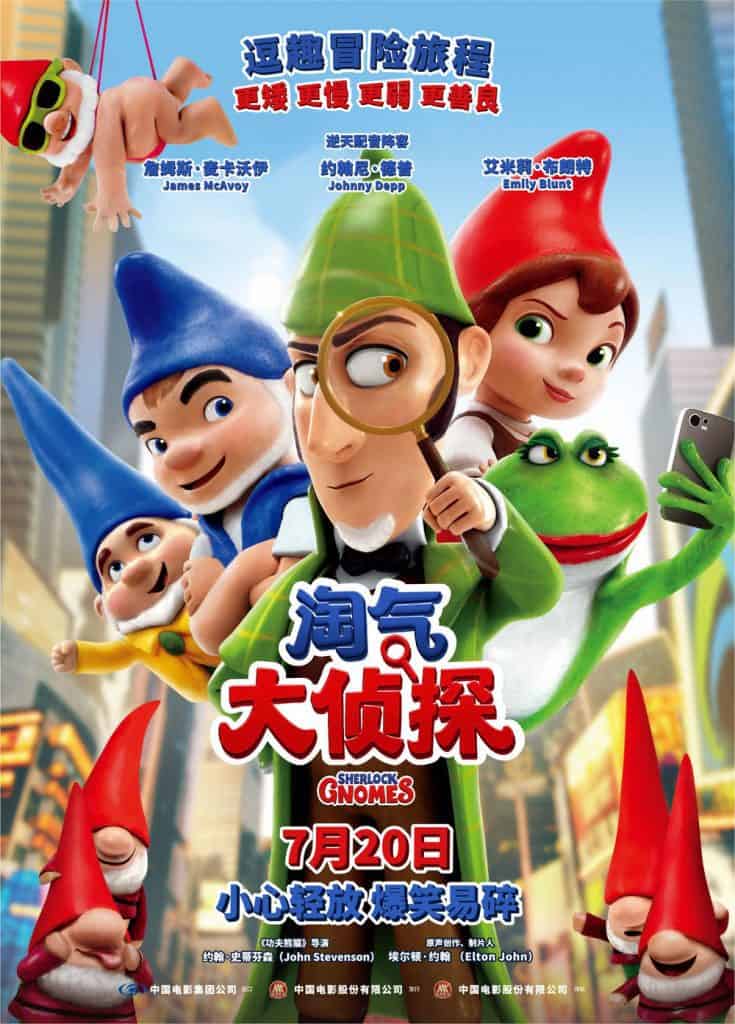 Director: John Stevenson
Actors: Johnny Depp, James McAvoy, Kelly Asbury, Mary J. Blige, Emily Blunt, Chiwetel Ejiofor, Michael Caine
China Release Date: Friday, July 20, 2018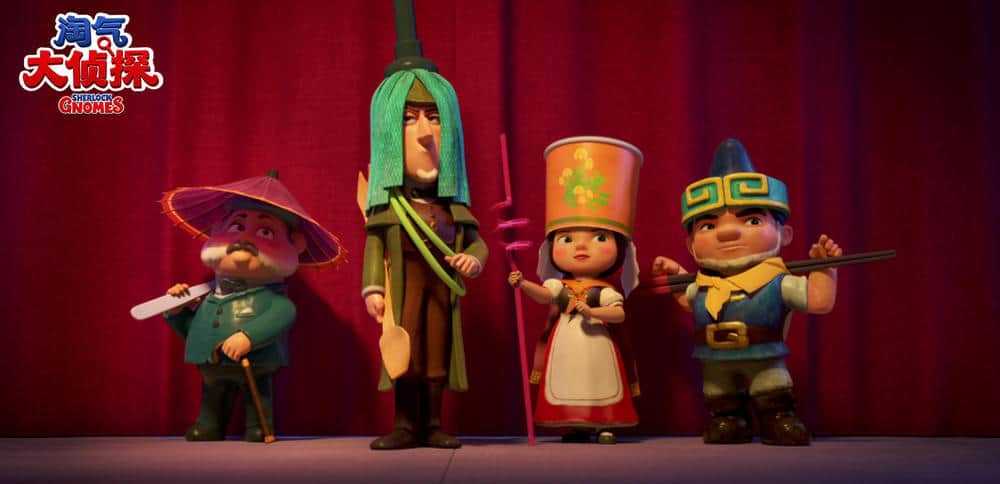 Garden gnomes, Gnomeo & Juliet, recruit renowned detective Sherlock Gnomes to investigate the mysterious disappearance of other garden ornaments.
Clues lead them all over London, even to a Chinese antique shops (obviously), and the story will be wrapped up nicely with Sherlcok saving the day.
Fun for the whole family – Who doesn't love a good pun?
Friday, July 20, 2018
Maya the Bee Movie
《玛雅蜜蜂历险记》
mǎ yǎ mì fēng lì xiǎn jì
aka La grande aventure de Maja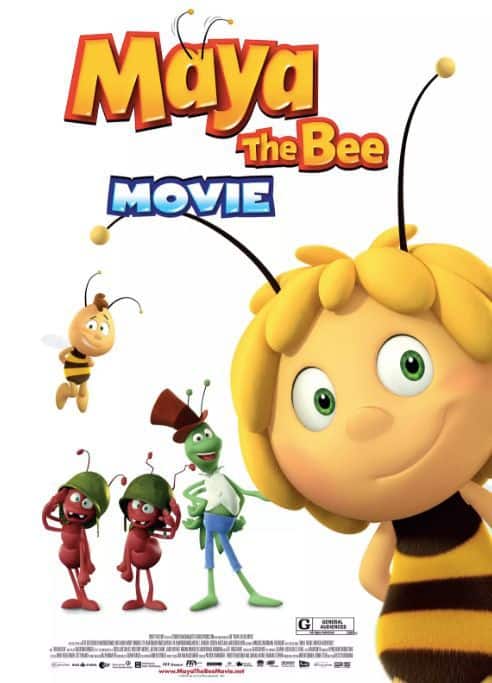 Director: Alexs Stadermann
Actors: Kodi Smit-McPhee, Noah Taylor, Richard Roxburgh
China Release Date: Friday, July 20, 2018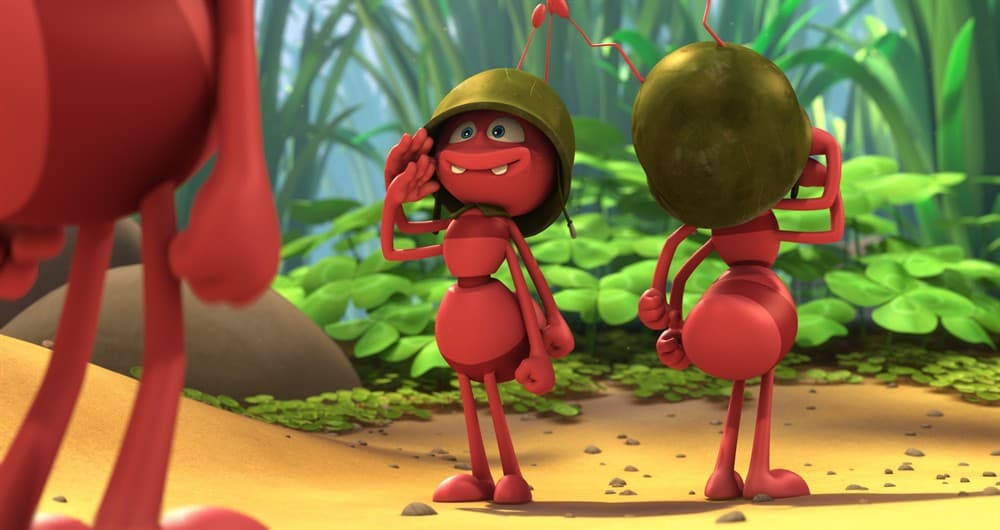 Note: this might be in Chinese with Chinese subtitles, check your tickets before purchase.
And yes, this is the same movie that came out back in 2014. Finally making it's way to China now, of all times. Maybe because there's already a sequel and they want to release that here, too?
Freshly hatched bee Maya is a little whirlwind and won't follow the rules of the hive. One of these rules is not to trust the hornets that live beyond the meadow. When the Royal Jelly is stolen, the hornets are suspected and Maya is thought to be their accomplice.
No one believes that she is the innocent victim and no one will stand by her except for her good-natured and best friend Willy. After a long and eventful journey to the hornets hive Maya and Willy soon discover the true culprit and the two friends finally bond with the other residents of the opulent meadow.
The kiddos might like it.
Friday, July 20, 2018
Show Dogs
《汪星卧底》
wāng xīng wò dǐ

Director: Raja Gosnell
Actors: Alan Cumming, Will Arnett, Stanley Tucci, Ludacris, Shaq
China Release Date: Friday, July 20, 2018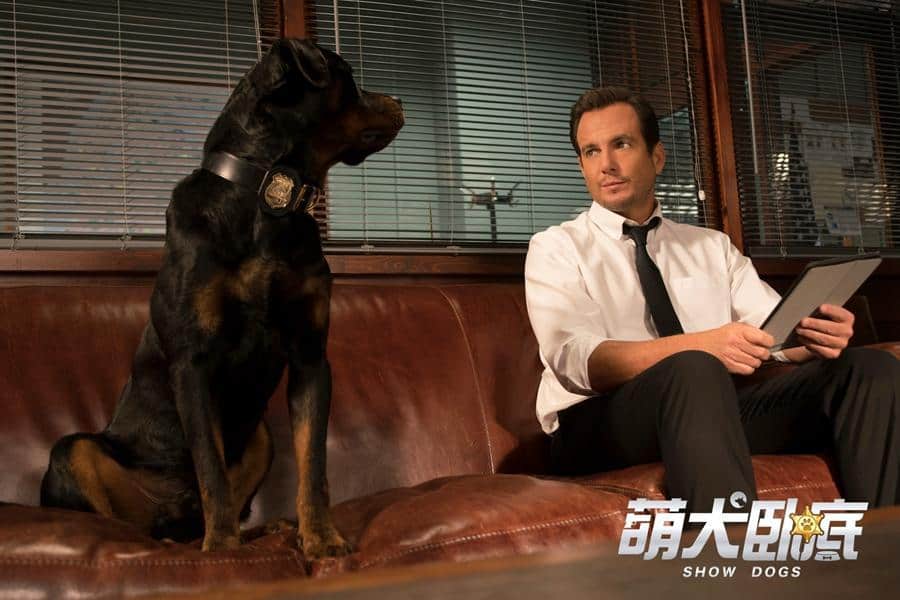 We are really scraping the bottom of the barrell this month! But hey, who wouldn't want to see a movie with dogs voiced by Ludacris and Shaq!? We won't even tell you what the critics said about this one.
Max, a macho, solitary Rottweiler police dog is ordered to go undercover as a primped show dog in a prestigious Dog Show, along with his human partner, to avert a disaster from happening.
Answer us in the comments, how could this possibly be a good movie!? Like, what exactly were the producers thinking?
Friday, July 27, 2018
Magical Circus: 
Animal Crackers

《神奇马戏团之动物饼干》
shén qí mǎ xì tuán zhī dòng wù bǐng gàn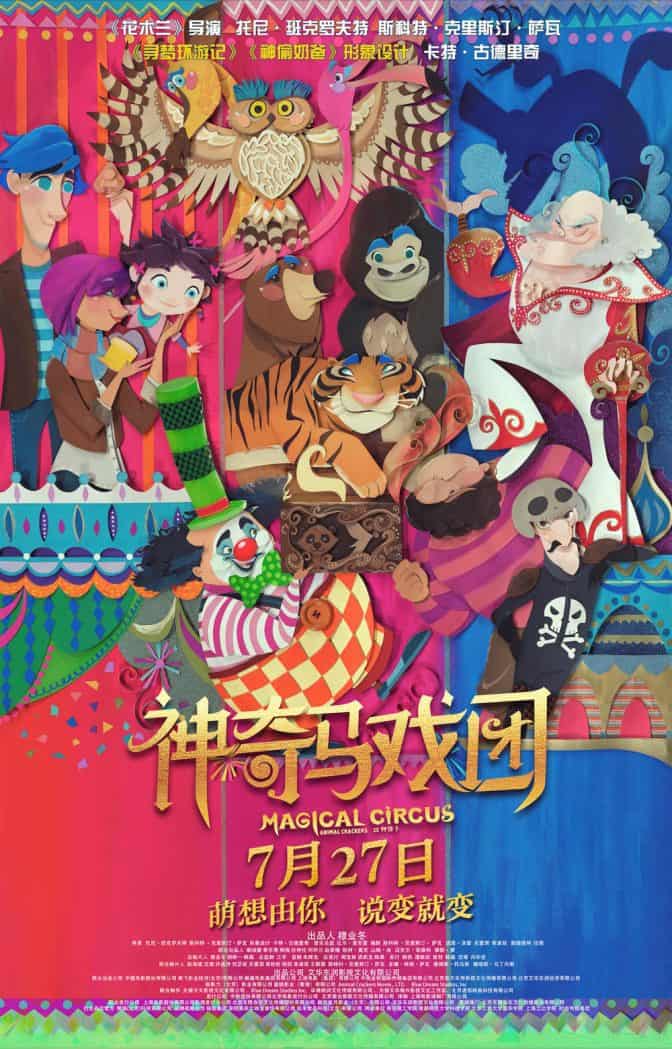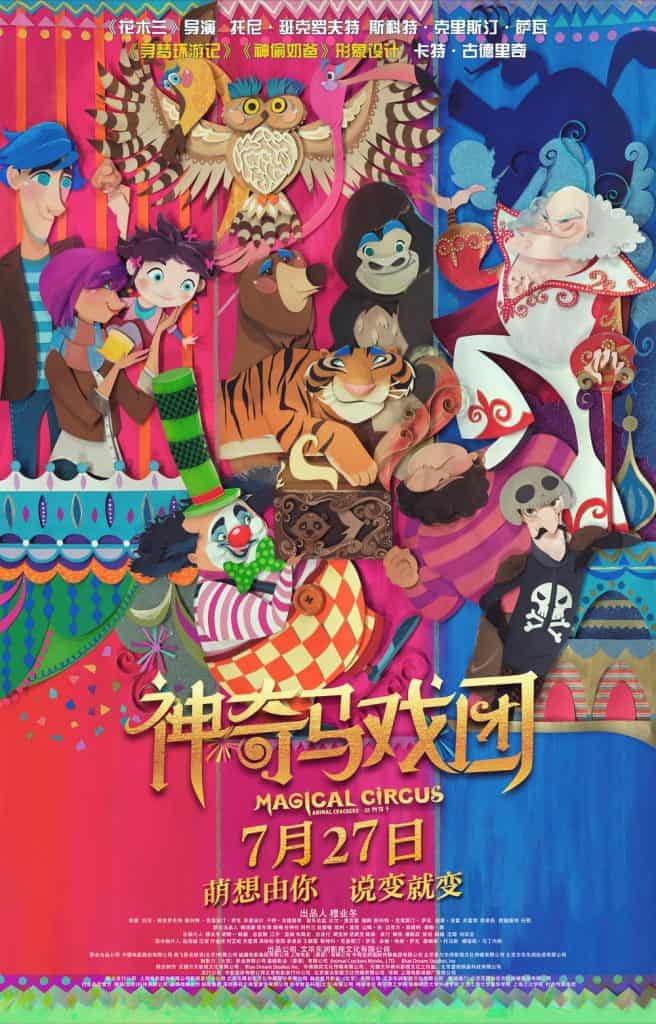 Directors: Tony Bancroft, Scott Christian Sava
Actors: Emily Blunt, Danny DeVito, John Krasinski, Ian McKellen, Sylvester Stallone
China Release Date: Friday, July 27, 2018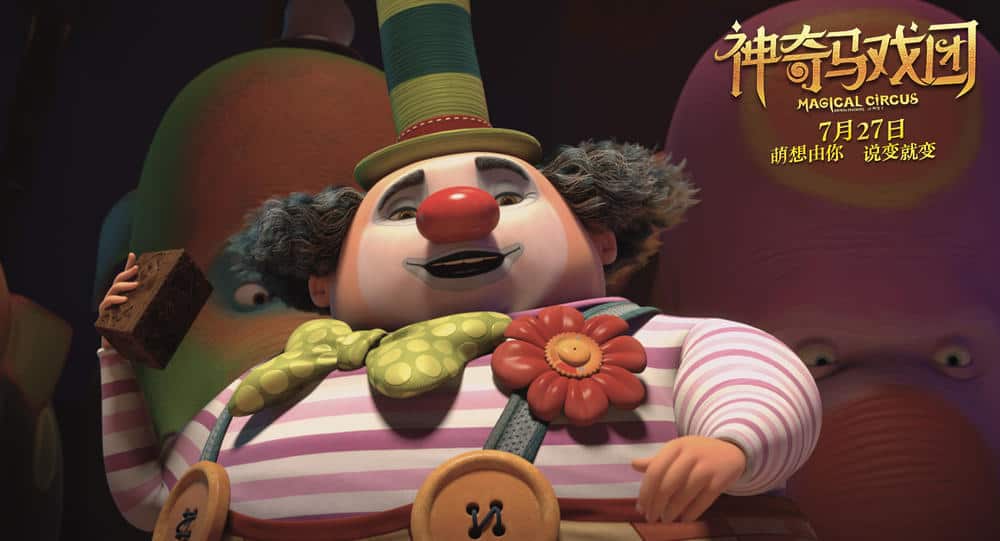 Yep, this one was released last year, but still has a huge array of familiar voices. If you haven't downloaded it yet, it might be a fun theater visit.
Owen Huntington's life is one continuous loop of work, eat, and sleep. A loop that keeps him from ever seeing his wife Zoe, or his three year old daughter MacKenzie. A loop that is sure to kill him.
Then, one day, Owen discovers a long lost Uncle passed away – and left his Circus to Owen. What could have been a blessing – soon unfolds into a curse. The circus is broke, the animals are all gone, and most of the crew are too old to be of any use. It's a disaster. But something magical happens: Owen discovers old Buffalo Bob's little secret.
Oh boy! What could it be?
---
Chengdu Film Society
Sunday nights from 8pm
Berlin Haus
SOHO Building A 1203, 60 Kehua Bei Lu 科华北路60号费城A座1203
Silver Keen 
Sunday nights from 9.30pm
Mike's Pizza Kitchen 
2-3 East Yujie St., 28, Sect. 4, South Renmin Rd. 人民南路四段28号玉洁东街2号附3号
The Bookworm
Frequent cultural film nights held
2-3 East Yujie St., 28, Sect. 4, South Renmin Rd. 人民南路四段28号玉洁东街2号附3号