As the last batch of students (or even more parents) eagerly await about school, the Chengdu Municipal Education Commission announced on May 18 that kindergartens in Chengdu will be gradually reopening starting Tuesday June 2nd.
Kindergartens may decide their opening date upon approval from the district education department. The notice states that parents can voluntarily choose whether they want their children to return to kindergarten.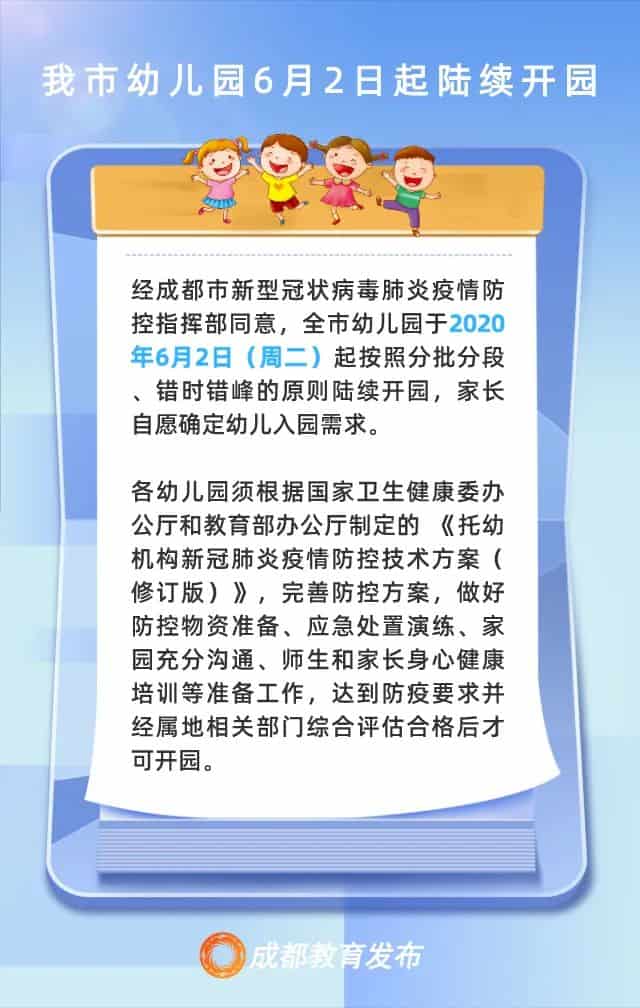 Kindergartens that reopen their doors have to abide by the COVID-19 epidemic prevention guidelines, which were set by the National Health Committee and the Ministry of Education.
Now that Chengdu and other cities like Shanghai have announced start dates for the rest of their students, perhaps this is a good indication of when school will open in other provinces. Note that the kindergarten's summer vacation dates have not been announced yet.