Did you know that construction of the Chengdu Tianfu International Airport began in May 2016 and is well on its way to completion?
Phase one is scheduled to be completed next year December 28, 2020, and the airport is expected to commence operation in the first half of 2021. Chengdu Tianfu International Airport will be located in Lujia Town, Jianyang, approximately 50 kilometers south-east from the centre of Chengdu.
With a total investment of 71.86 billion RMB the construction of this project will bring Chengdu into the era of 'double airports' and will be amongst the leading airports in China, after Beijing and Shanghai.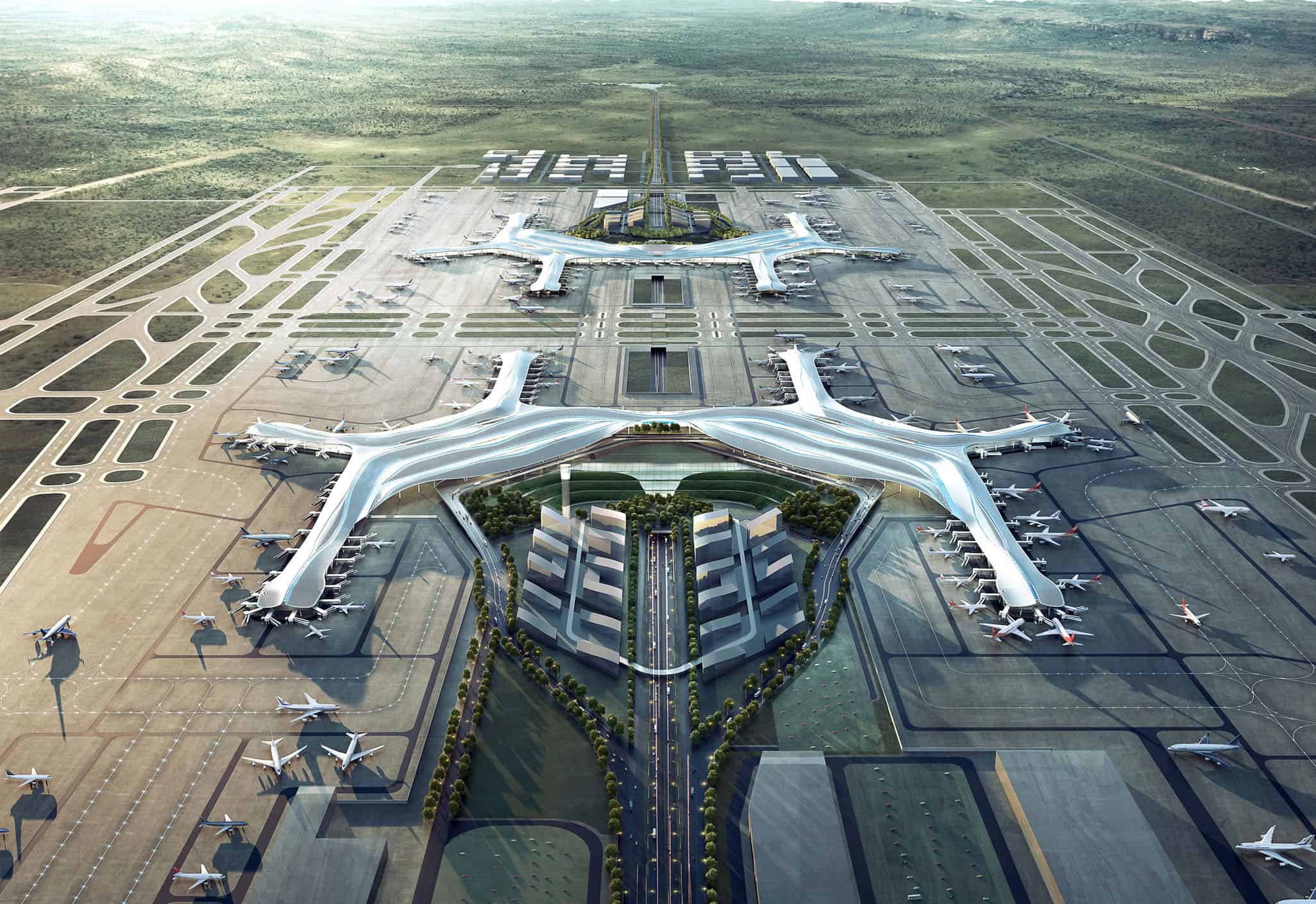 The Airport is set to have an initial capacity of 40 million passengers per year and a maximum capacity of 90 million passengers, more than twice that of Chengdu Shuangliu Airport.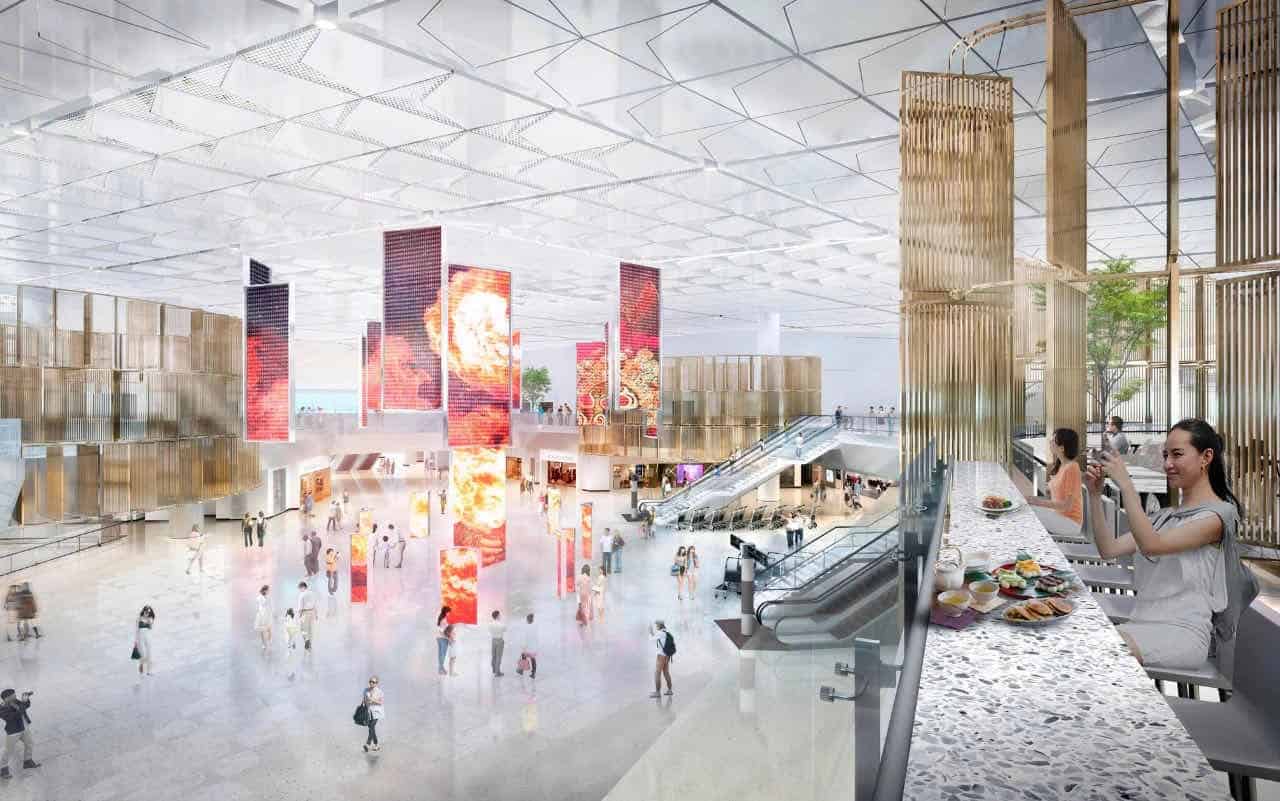 It will include all international passenger routes and most international cargo routes in the future while the existing airport will be limited to domestic flights and some international cargo routes.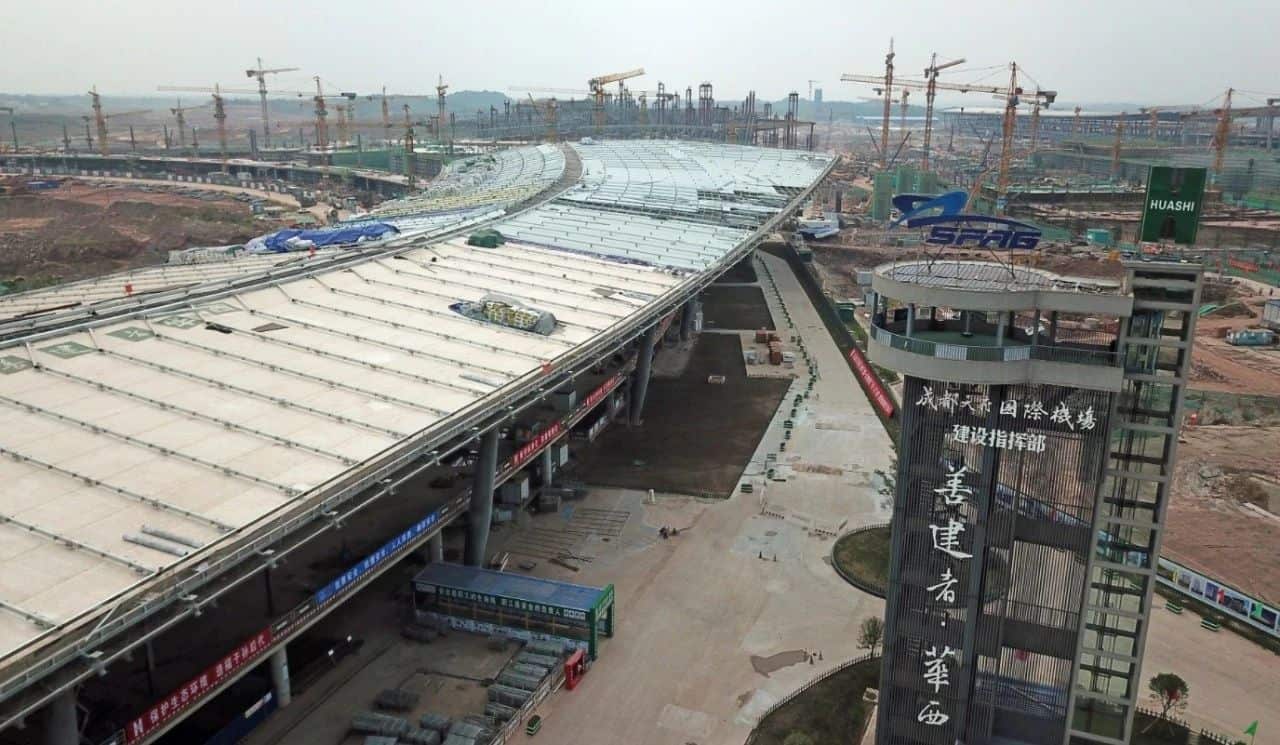 Sunbird Shaped Terminals
The building will cover over 330,000 square meters, equivalent to 46 standard football fields; the body of the ground will be 5 floors and the underground 2 floors.
The airport will feature a total of six runways across two terminals. The first three runways to be completed in phase one of construction and the remaining three to be completed in phase two.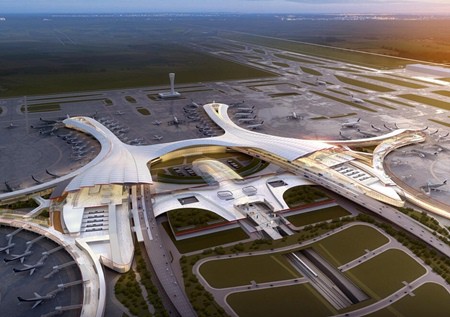 The two terminal buildings will be constructed in the shape of the mythical sunbird, used as a logo for the city of Chengdu which has a history of some 3,000 years and represents the creativity and exploration of Sichuan people.
From a central hollow circular core, 6 arms will radiate outwards with both terminals mirroring the other.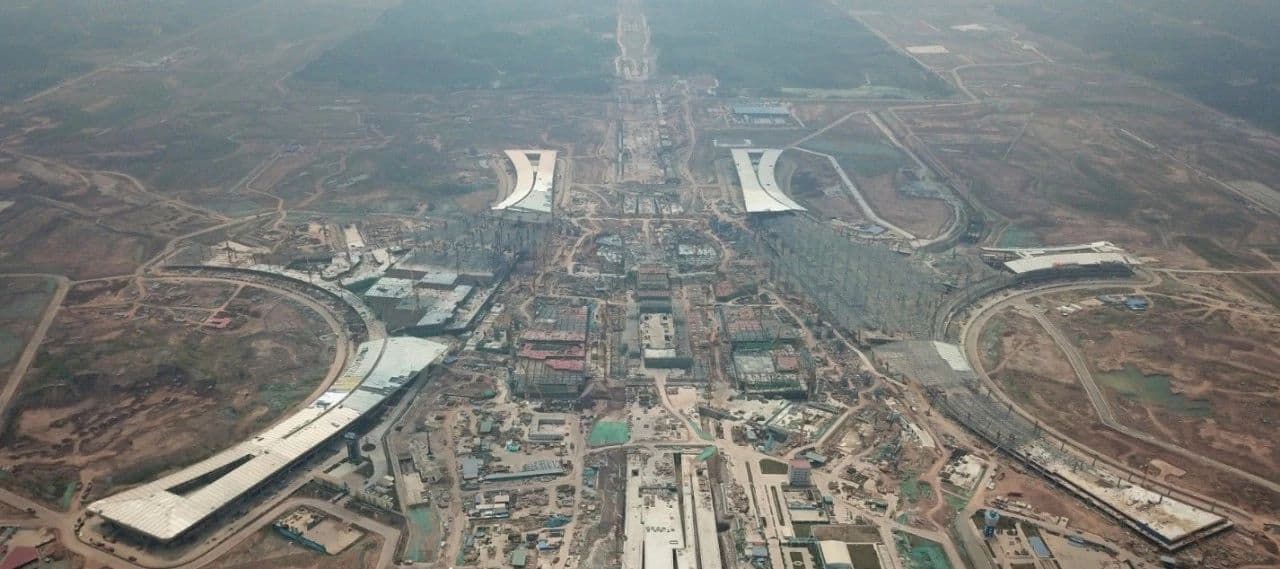 Transportation
The transportation infrastructure is required to support the new airport site and will be constructed in three phases:
Short Term:
 One expressway from Tianfu International Airport to Chengdu.
Chengdu Metro Line 18 – Connection to Chengdu South Railway Station. (Line 7)
 Chengdu Metro Line 19 – Connection to existing Chengdu Shuangliu International Airport. (Line 10)
Medium Term:
 High-speed Rail Connection as part of Chengdu-Ziyang Intercity Railway.
Long Term:
 High-speed Rail connection as part of the Chengdu-Zigong Intercity Railway connecting to Chengdu EastRailway Station (Line 7) and Zigong. This isn't due to start construction until 2026.
Check out these cool Panda Rides!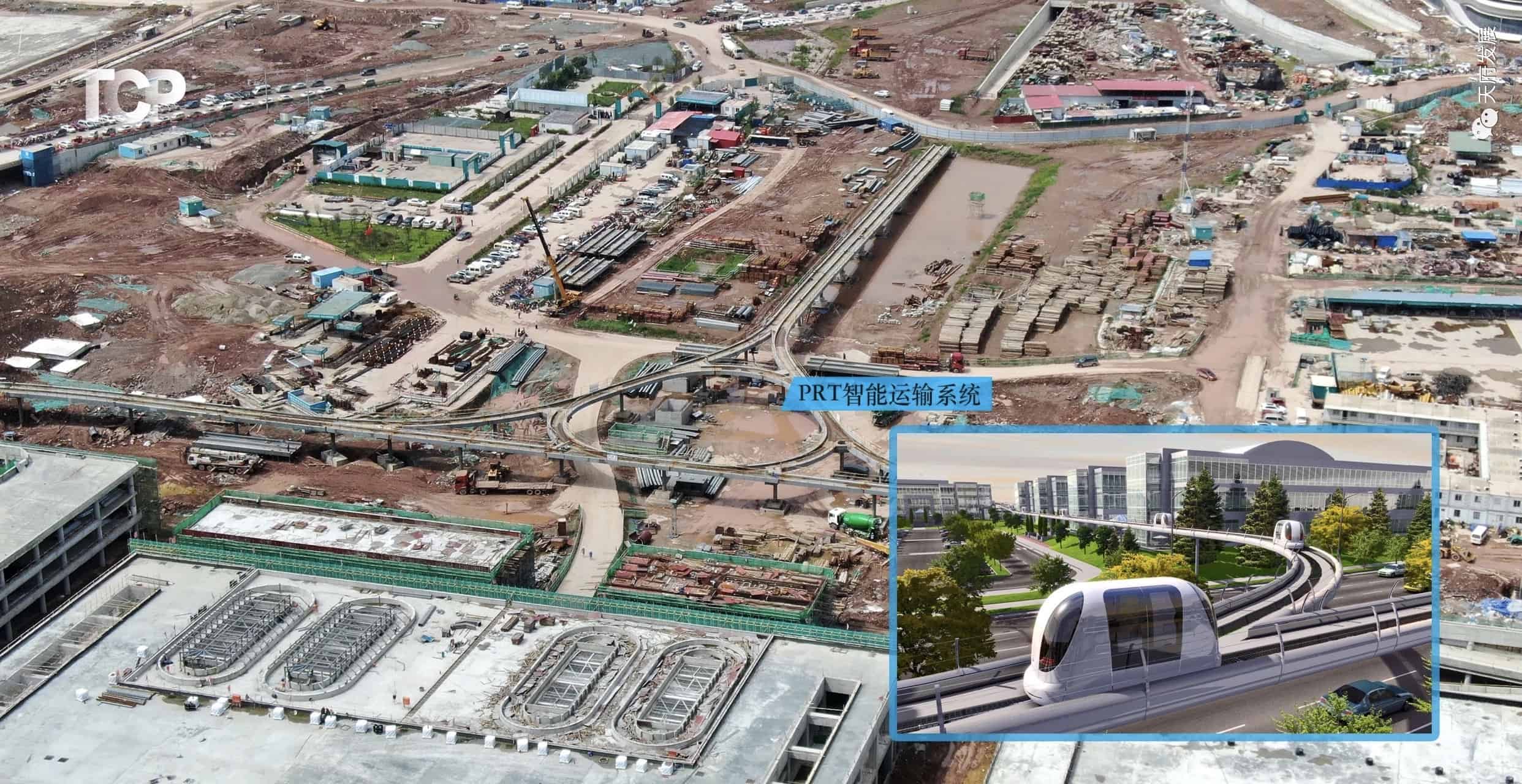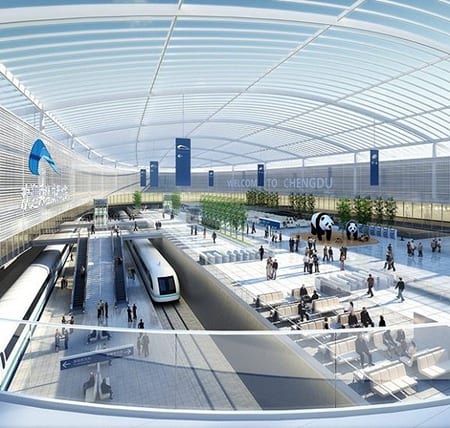 Sustainable Urban Growth 
The general plan for Chengdu Tianfu International Airport City represents a comprehensive, 21st-century vision for sustainable urban growth. Transforms former agricultural land into a vibrant development that prioritizes the environment, urban livability, and economic opportunity.

The general plan features a network of open space corridors, which combine infrastructure for flood management, energy generation, wastewater treatment, and forest preservation areas. Development zones are strategically located and limited to less than one-third of the site to minimize environmental impact. Within these zones, new buildings, streets and other features are carefully positioned to enhance wind flow and improve air quality.