The metro in Chengdu is one of the easiest and quickest ways to get around this hectic city. If you ask anyone in the city, they will most likely tell you that the metro is one of their preferred methods of transport here. Chengdu is seeking to expand it's metro facilities as more and more metro lines and stations are popping up all over the city, encouraging people to use this form of transport!
Most of us are used to being able to do what we want on the metro (within limits), however, the Ministry of Transport has announced that they are cracking down on uncivilized behaviour on the metro in China, as they are introducing new regulations. These new rules are being set to increase commuter's safety and maintain that commuters have convenient journeys.
A nationwide ban of eating and drinking on the metro is one of the main bans to be put in place, set to take effect on April 1, 2020. Infants and people with particular medical conditions are excluded from the ban and are still able to eat and drink on the metro. This ban isn't new everywhere in China as many cities including Beijing, have been not been able to eat and drink on the metro for a while now already.
The Ministry of Transport has stated that there are 10 types of prohibited behaviours:
(1) Disturbing or stopping the train's course; pushing and forcing your way on or off the subway car when the alarm rings or trying to open the train door/platform door once it's already closed.
(2) Sounding alarms or operating buttons and switches with warning signs not to use them without authorization and using emergency or safety devices in a non-emergency state.
(3) Carrying toxic, harmful, inflammable, explosive, radioactive, corrosive and other dangerous items that may endanger the safety of commuters and cause damages to any property inside the subway station or on the train.
(4) Fare evasion by jumping the subway turnstile, guardrail, protective net, or through the platform door without authorization, as well as walking on the track, tunnel or other areas with warning signs.
(5) Throwing objects onto rail transit lines, trains, and other facilities.
(6) Damaging vehicles, platform doors, automatic ticket vending machines and other equipment, communication signals, and video monitoring systems.
(7) Damaging, moving, or covering safety signs, monitoring facilities and other safety protection equipment.
(8) Starting a fire inside the train station or on the train.
9) Going up the escalators the wrong way or pushing other commuters.
(10) Interfering with the safety of operations.
7 Additional Types that Affect the Order Prohibited Behaviours
1) Scrawling, carving, or posting/hanging things in the station or train without authorization.
2) Carrying animals (excluding guide dogs and military police dogs) inside the station and onto the train that may be bringing a pungent smell with them.
3) Selling products or engaging in marketing activities, begging, busking, singing and dancing loudly, and using speakers to do so (without headphones).
4) Operating vehicles, including bicycles (excluding disabled mopeds), skateboards, and skates.
5) Eating on the train (except for infants and medical patients).
6) Spitting, defecating, throwing gum, fruits, litter, and other waste, lying down, or trampling on public seats.
7) Any other act that may disturb the commuting comfort and safety of others.
There are 33 cities with running metro systems that will have to implement these new regulations. However, it is likely that each city will enforce the ban with varying levels of strictness.
The exact punishments for commuters that carry out forbidden behaviors have not yet been announced. However, train operators and metro staff have the right to hold commuters that fail to comply with any of the regulations set out accountable and call the police. The potential fines that people will have to pay if they carry out any of the banned behaviors could help cities compensate for metro costs.
Nationwide Transport Card
The Ministry of Transport also pledges to release a nationwide public transit card that can be used on main transport methods throughout big cities in China. Anyone who has travelled to different cities in China will know the frustration of having to pay for separate metro tickets and not being able to use your own metro card religiously rely on at home.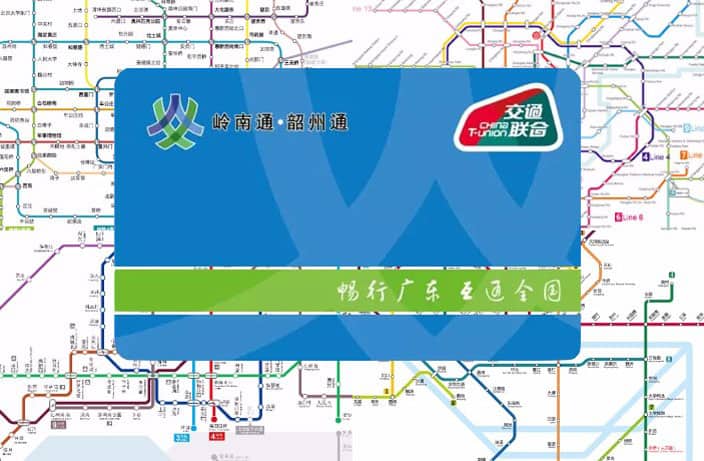 This new card aims to make commuters journeys more convenient when traveling across China and hopes to encourage more people to travel via public transport. It is anticipated for the card to cover 260 cities in China. The new system strives to be integrated across the country by 2020 and for the card to be available all forms of transportation including metro, bus, taxis, and ferries.
As the card is being created by China T-union, there will be a 'China T-union' logo in the corner of the card, showing that it is compatible with any terminal that has a matching icon on. China T-union the Chinese traffic card system was created by the Ministry of Transport, Transport Bureau, Citizen Card Company, Urban Construction Group and Public Transport Group.
Being able to take multiple different methods of transport with just one card will be extremely convenient and make commuting easier, whilst saving peoples wallets and purses from being cluttered with an unnecessary number of cards.
Will the Nationwide Transport card be useful for you?
Let us know in the comments below