15 years ago, the only Chinese beers anyone was used to cracking open were weak, mass-produced lagers like Tsingtao, Snow or Harbin… Whilst these pair okay with local grub, in the last 5 years, breweries in Sichuan have begun to produce some of the best craft beer in China. Brands like DaoNiang 道酿, GuiShou 鬼手, NBeer, Wild West, Maltseeds, 9 States and Nanmen are leading the way and putting Chengdu on the craft beer map.
Today, Chengdu also has hundreds of bottle shops, and whilst bottled brews are fine, we wanted to showcase the thing that pumps the lifeblood into the craft beer scene – draft. Here are some of the city's most loved Craft Beer Bars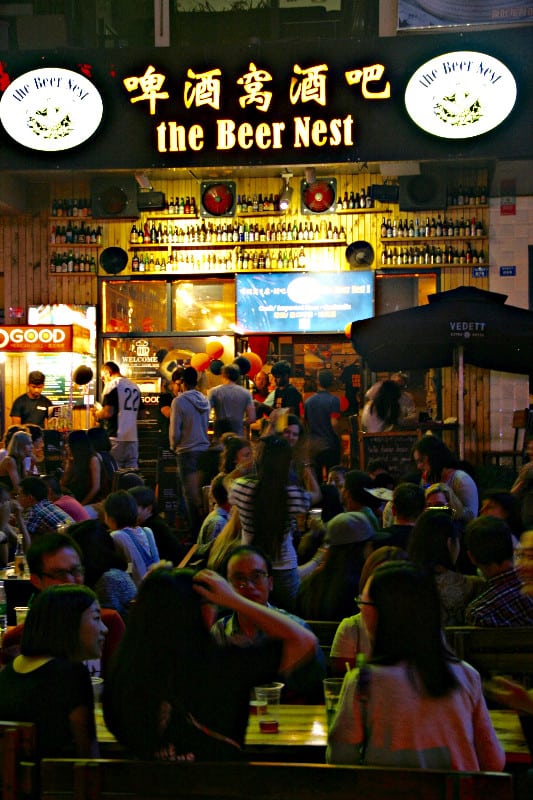 This cellar-style bar opposite the Poly Center was one of the first craft beer places in town. It offers over 30 beers, including several local brews on tap, bottled Belgium beers, cocktails, and non-alcoholic drinks. It has become somewhat of an institution in the city, and tables often spill out onto the pavement outside in the summer. They also host regular standup comedy and open mic nights.
Daily Promotions:
Chengdu Craft Beers: "Buy 1, Get 1 Free"  (2-8pm)
Opening Hours:
 2pm – late.
Address:
 Jinxiu Road 34 – 7 (Across Poly Center Ping'an bank)
武侯区,锦绣路34号附7号(保利中心平安银行对面,棕北国际楼下)
Tel
13730871837
WeChat/ Weibo:
TheBeerNest啤酒窝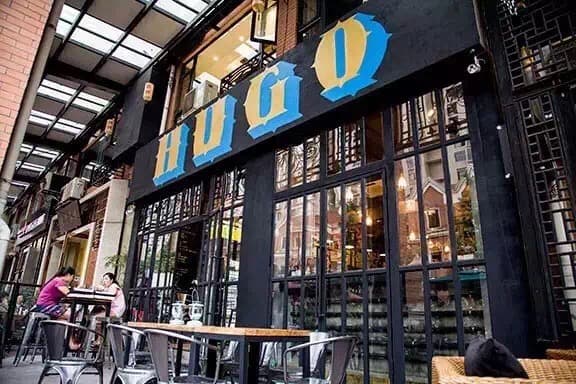 Hugo's Brewpub was founded in March 2015, out of the passion of three homebrewers. Being different from most of the self-titled "beer experience" bottle shops, they have been focusing on providing the best draft beer experience ever since the beginning. They hold 24 taps and more than half of those taps are constantly rotating with lots of rare and high rating world best brews. As one of the first taproom-style beer bars in Chengdu, they influenced and helped lots of the newcomers, but still reckon they are the NO.1 choice for craft heads in Chengdu when comes to craft beer.
Opening Hours:
 5pm-2am
Address:
22 Zishan Road, Gaoxin District (Pedestrian street next to Millennium Hotel)
Tel:
18628067599 / 13558815114
MUG German Bars 马格精酿啤酒餐吧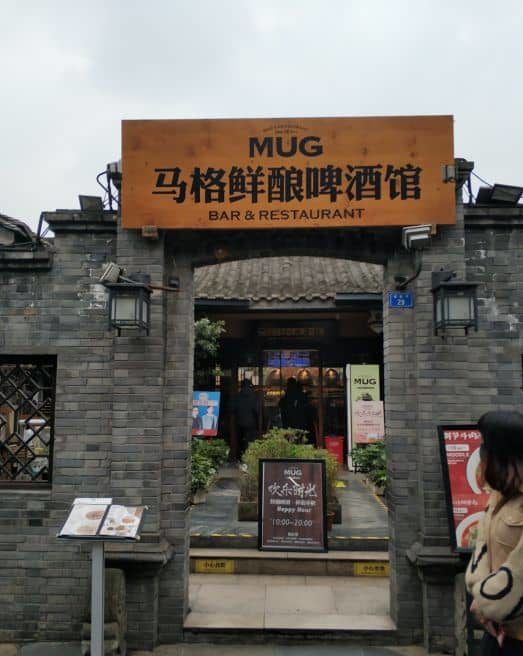 The MUG bars are traditional German-style beer bars, which produce a beer called Maltseeds. The beer is lighter than your average craft beer, but it's refreshing and tasty. MUG has a nice outdoor area and several big TV's showing sports. It's a good place for enjoying a warm summer night with a cool craft beer and a few friends.
Opening Hours: 9am-2pm
Address 1:
武侯区外双楠鹭岛路36号鹭岛国际步行街6号楼
Building 6, Waishuangnan Egret Island Commercial Pedestrian St., Wuhou District
Tel:61516777;
 Address 2:
青羊区窄巷子29号
29 Zhaixiangzi, Qingyang District
Tel:86210777;
Address 3:
 武侯区天府一街699号铁象寺水街北区2-1
2 – 1, North Area of Tiexiangsishui St., 699 Tianfuyi Ave.,  Wuhou District
Tel:61701777
Lazy Guys 
懒人精酿啤酒馆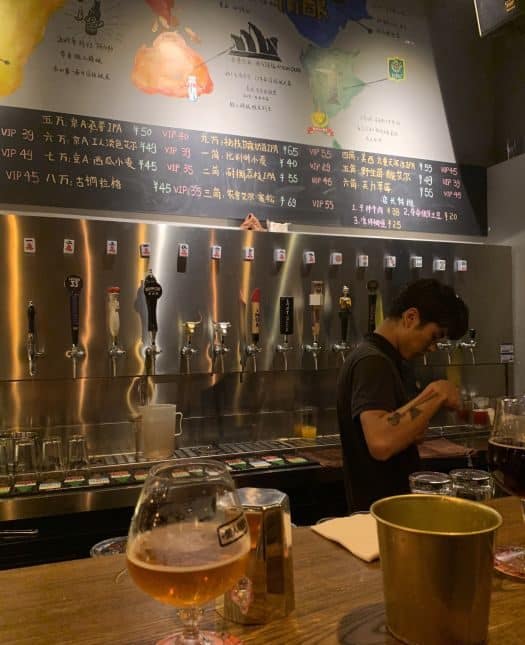 This was one of Chengdu's earliest craft beer bars, who brewed their own beer on-site. The Lazy Guy's beer is now brewed somewhere else – and the bar had a make-over beginning 2019 – but it still retains it's iconic Chengdu charm, on the little street in Yulin.
Opening Hours:7pm-2am
Address 1: 
武侯区玉林西路165号附6号
165-6 Yulin West Rd, Wuhou – Across a 7 eleven, back door Wangfuhuayuan compound
Tel: +86 18502822295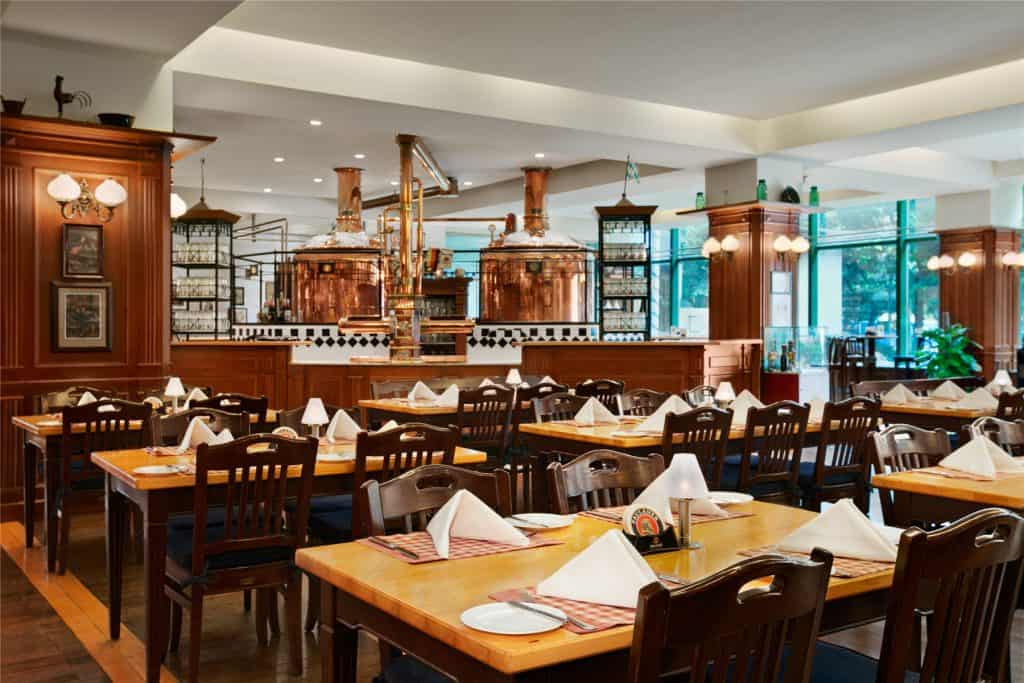 The Paulaner brewery and restaurant is like stepping into Oktober Fest, all year long. This Munich style beer hall serves up German grub and has large fermenters on-site where they brew their own house lager and dark beer. Try the beer, served by ladies wearing dirndl and stay for the pretzels.
Opening Hours:5pm-1am
Address:
武侯区人民南路四段 42 号凯宾斯基饭店
No.42 4th Section South Renmin Road, Wuhou (1F Kempinski Hotel)
Tel: +86 28 8526 9999
---
Panda Bar Chengdu 
熊猫精酿啤酒厨房

This Beijing-based craft beer chain opened its first Chengdu branch at the end of September 2016. They have quite a few brews on tap, which are mostly made in YiYang (Hunan), have bottled beers in the fridges and serve bar food like pizzas, burgers, and ribs – and of course shaokao and local titbits.
Opening Hours:4pm-1am
Address 1 :
武侯区领事馆路8号
8 American Consulate Road, Wuhou District
Address 2:
 武侯区长容路56号泛悦国际广场
No.56 Changrong Road (Fanyue Mall), Wuhou District
Tel:
泛悦 (Fanyue):028-85069398 ,领事馆 (Consulate):028-87468706
---
Wonderhouse 
万事屋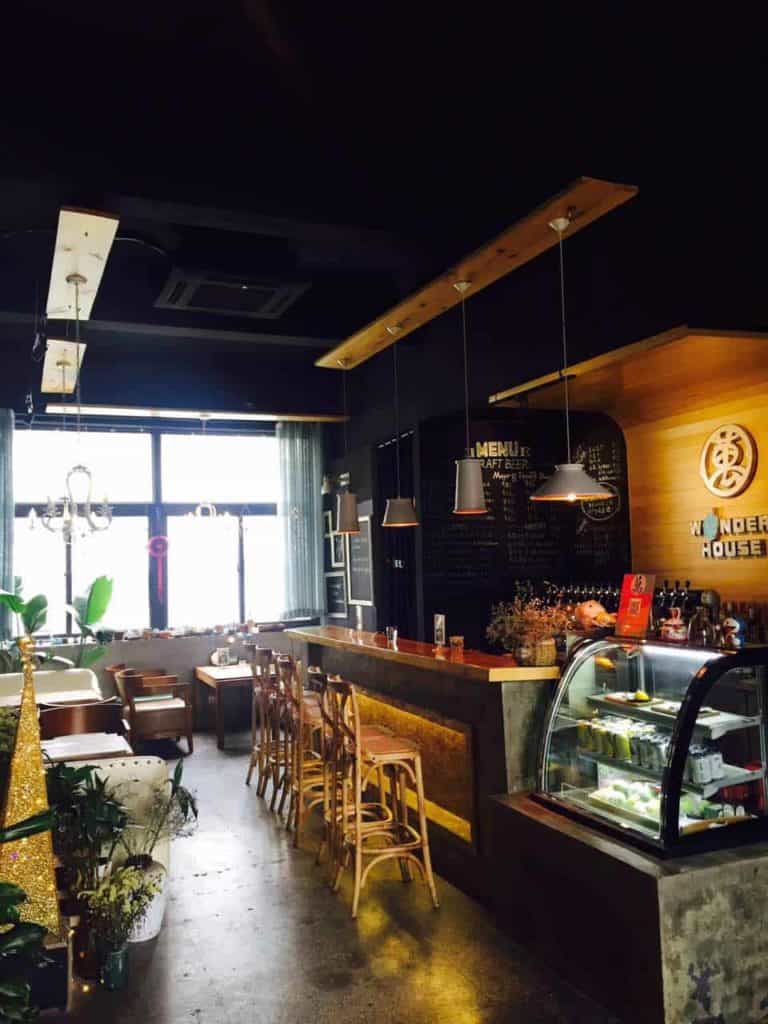 Wonderhouse is run by Ian and his wife, and offer a chilled, dog-friendly, beer experience. They have a good selection of craft beer and cocktails – and serve up bar snacks to go with the brews.
Opening Hours: 6pm-1am
Address 1:
 金牛区花牌坊40号,無里创意工厂A栋3楼
40 Huapaifang, 3F Nonly Idea Factory Building A, Jinniu District
Address 2:
青羊区商业后街90号附1号
No.90-1Shangyehou Street, Qingyang District
Tel: 18123308637
---
Honey and Malt 
蜜和麦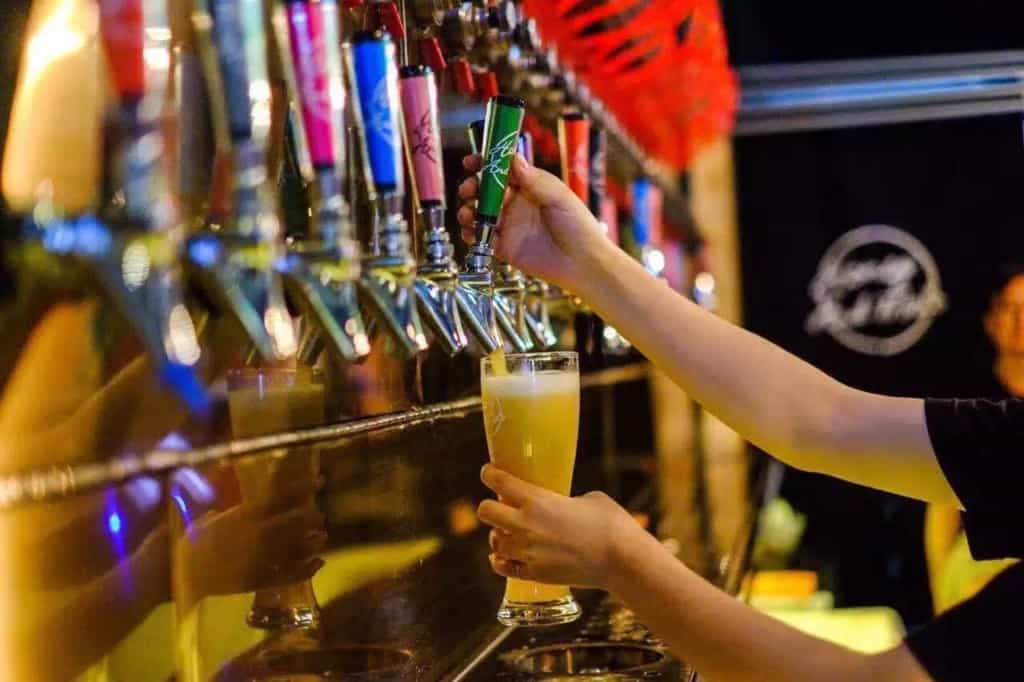 Honey & Malt in Tongzilin opened at the end of December 2016 – and has one of Chengdu's most impressive domestic craft beer selections. With over 20 beers on tap, they have the potential to pour up to 30 different types of beer, and their modern system keeps different pressures and temperatures correct for each keg. The windows open up on the front of the shop – so you can sit and watch the world go by, with a local brew.
Opening Hours: 5pm-Late
Address :
武侯区桐梓林东路20号附8号
No. 20-8 Tongzilin East Road, Wuhou
Tel: 18518475006
---
Shark Craft Beer Bar 
鲨鱼精酿酒馆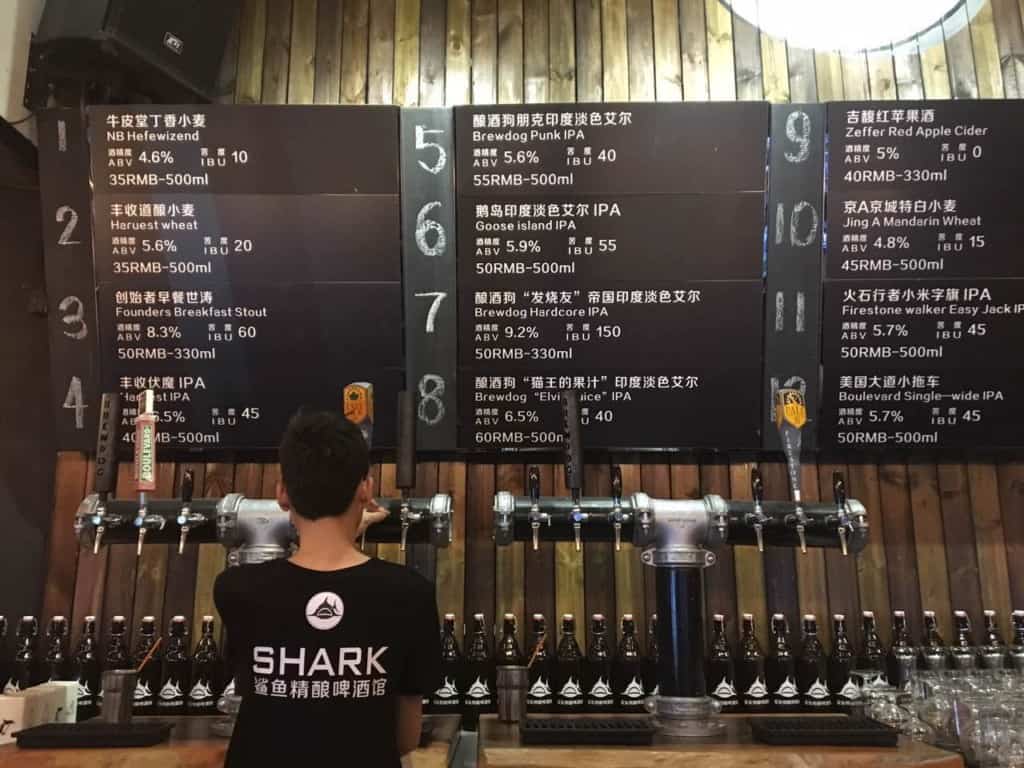 This low key hang-out in the high tech zone, has a wide range of craft beer and a full range of Lindemans beer on tap, which is unusual in Chengdu. They also have a good range of bottled beers and have beer snacks.
Opening Hours:2pm-3pm
Address :
高新区天九南巷316号
No 316 Tianjiunan Valley, High-tech
Tel:13551177550
---
Wild West Brewery Taproom (Jinli) 
美西啤酒(锦里店)

Wild West is one of Sichuan's fastest-growing craft beer brands which you can now try at several locations in the city. For the full experience head to their taproom in Jinli – and experience the beers brewed out in Qionglai. Because of the location, it's a hotspot for tourists and locals alike with an abundance of traditional Sichuanese arts, crafts, and snacks in the area. Try their China White – it's brewed with Sichuan pepper which adds a subtle floral perfume to the beer.
Opening Hours:9am-Late
Address :
武侯区章武街34号喜福会(锦里)
34 ZhangWuJie, Wuhou District,(Jinli Ancient Street)
Tel: 028-85578927
---
Wild West Yulin 
美西啤酒酿造(玉林店)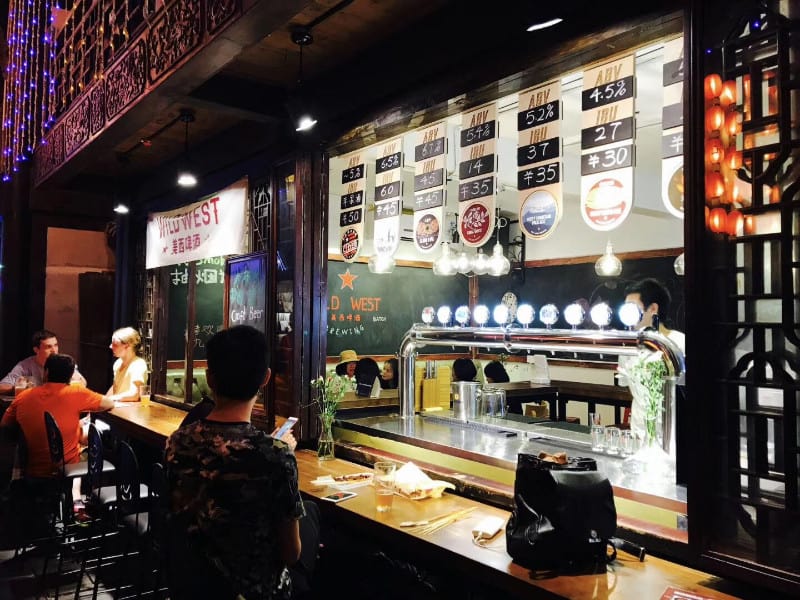 If you want to avoid the hoards of tourists, but still try Wild West's beers – head to their little Yulin shop, where they do some of their distribution.
Opening Hours:2pm-12am
Address:
武侯区雨林中路32号
No.32 Yulin Middle Road, Wuhou District
Tel: 15680762256
---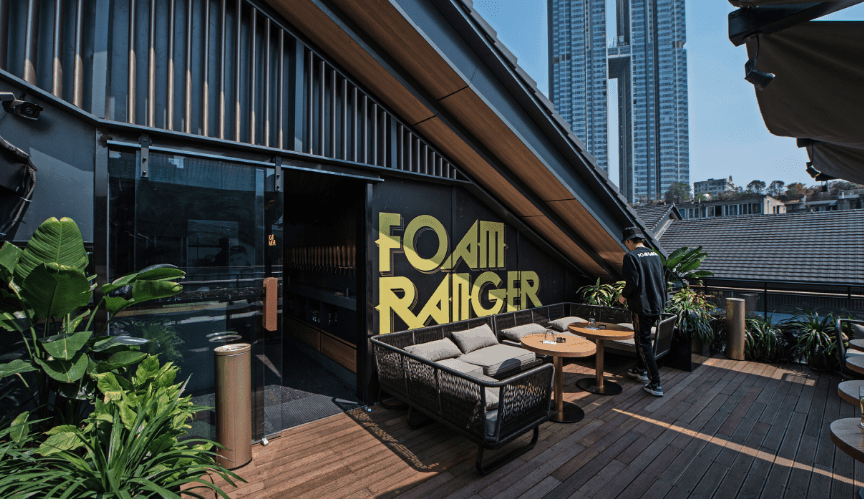 This trendy Taikoo Li hotspot offers 36 draft beers from world-class and domestic breweries – and have hundreds of bottles on the menu. Foam Ranger Taproom, is built to celebrate the craftsmanship and brewing, bringing traditional and new methods of brewing together with a variety of worldwide brands, providing a revolutionary new brewing generation for local consumers to experience craft beer. They focus on humanity, concentrate on craft, oppose industrial production techniques and aim to awaken the soul of the wandering spirit. It's the perfect place to escape the crowds at Chengdu's Taikoo Li. They also offer good food.
Opening Hours: 10am-1.30am
Address:
锦江区中纱帽街8号 成都远洋太古里L2-2316
L2-2316 [entrance on 2nd floor in alley up Blue Frog]. 8 Middle Zhongsha Mao street, Chengdu Sino-Ocean TaiKoo Li
Tel: 028-83198199
---
Above the Cloud Taproom 
在云精酿啤酒馆

Above the Cloud taproom is in the high tech zone South and is a contemporary craft beer bar, with a little Japanese Flavor. They serve Japanese food and have a big screen for people to come and chill out whilst they enjoy their brews. They have over 30 different kinds of taps with funky names that people will never expect.
Opening Hours:
5pm-1am
Address:
高新区万象南路669号象南里105/106/107号
No. 105-107, Xiangnanli building 1, 669 WanXiangLi South Road, Gaoxin
Tel:028-87023967/ 18628067599
---
Nanmen Craft Brewery 
南门精酿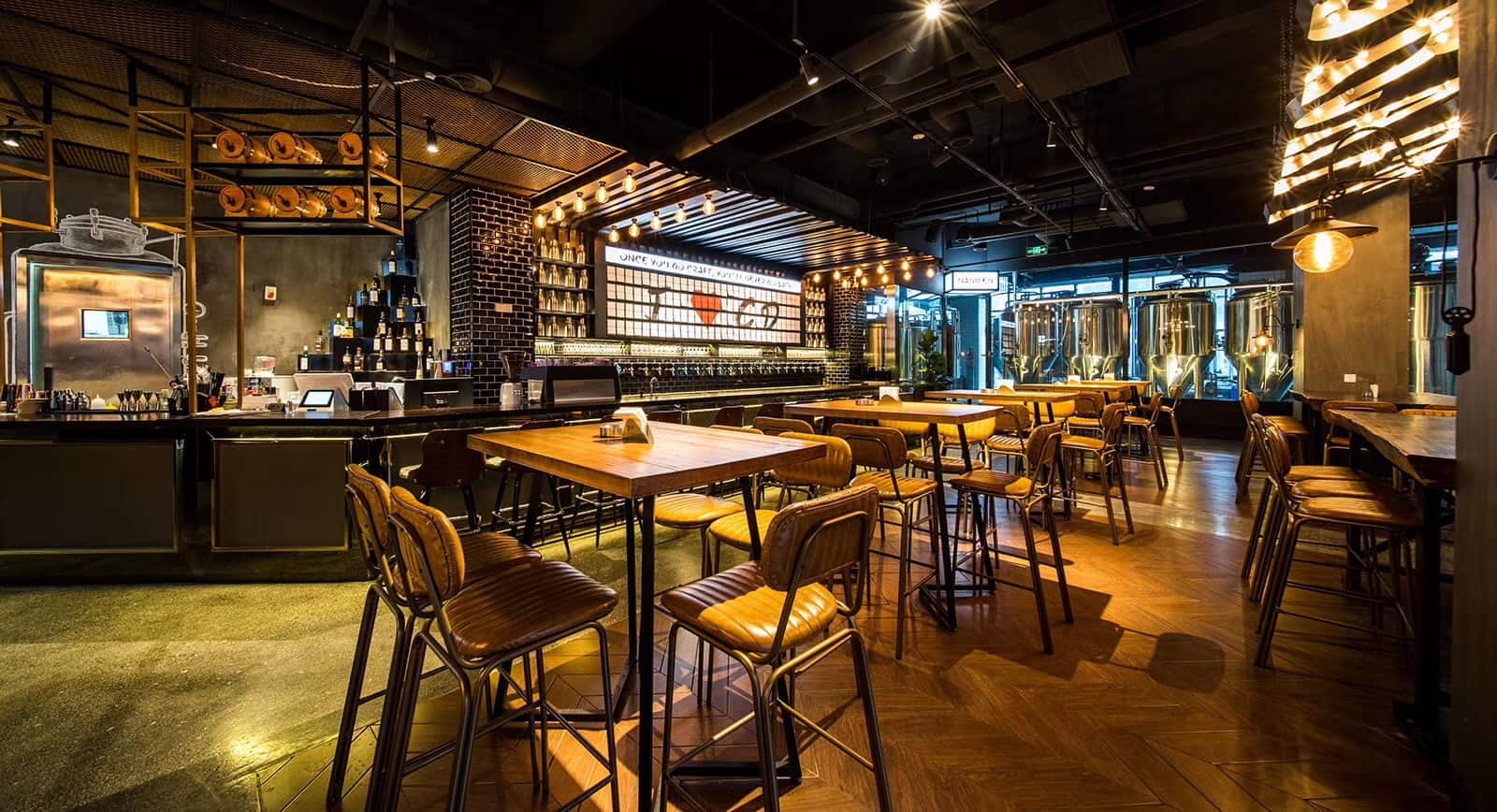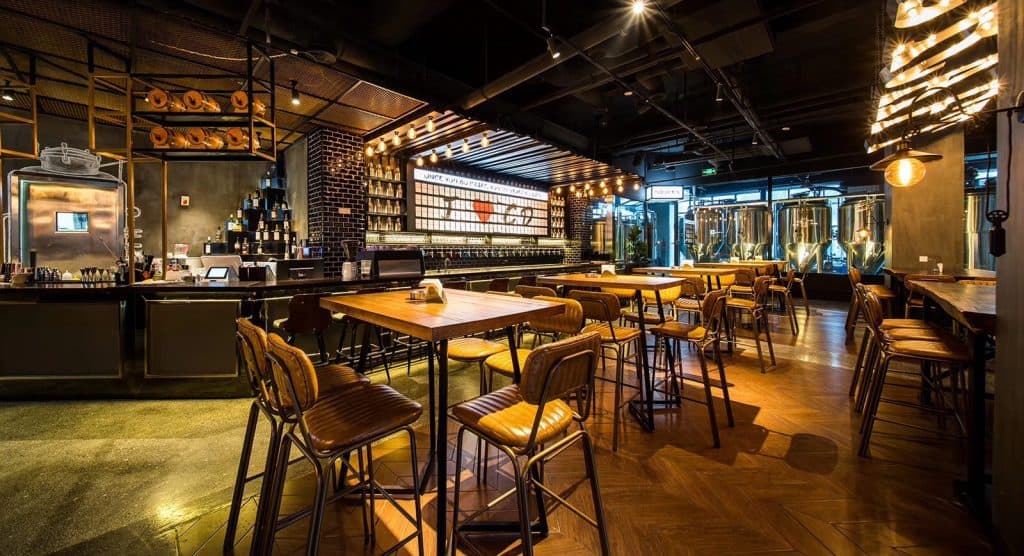 Nanmen craft brewery was established by head brewer Rosly Schofield and his partner Lordrew in 2018. Located in Tongzilin and loved by locals and the international community, they have been serving the people of Chengdu craft beer made by their brew team and amazing American craft food. Making great beer is their passion, and they aim to make the finest beer in town, and they are on their way. They have a great terrace and do good American style food.
Opening Hours 5.30pm-2am
Address:
武侯区桐梓林路6号(世纪景苑正对面)
6 Tongzilin Road, Wuhou District
Tel: 028-85082366
---
Beer Animal Taproom 
猛犸精酿啤酒屋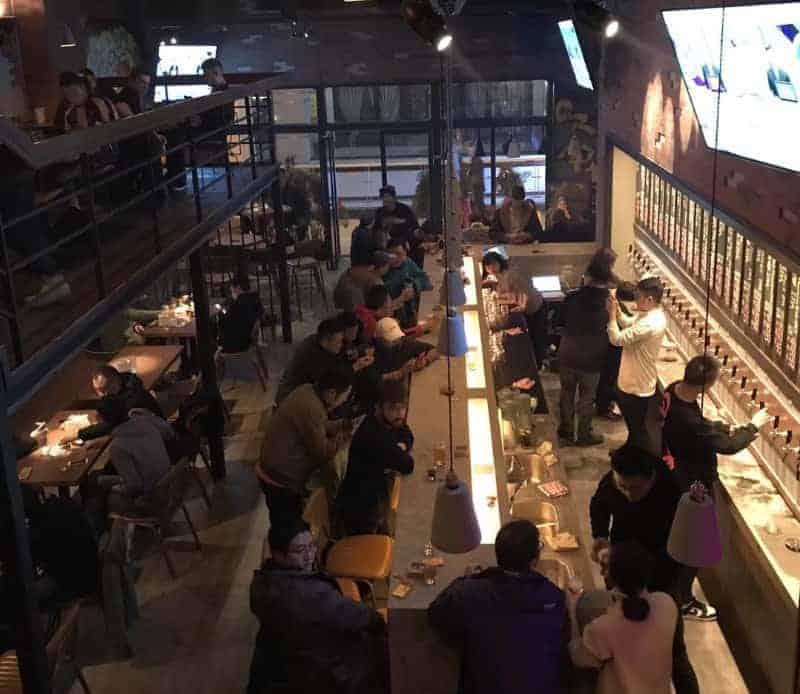 Beer Animal Taproom is run by FangFang – whos seriously knows his beer. They have frequent guest taps, from local breweries, as well as award-winning world beers. This lively spot is well located near lots of other (messier) bars in the Soho building – so a good place to begin a big night out.
Happy Hours: Buy 2 got 1 for free before 9pm
Opening Hours:5pm-2am
Address:
武侯区科华北路60号SOHO沸城2楼4号
4/2F SOHO Building, 60 Kehua North Road, Wuhou District
Tel: 18628013222
---
No. Bar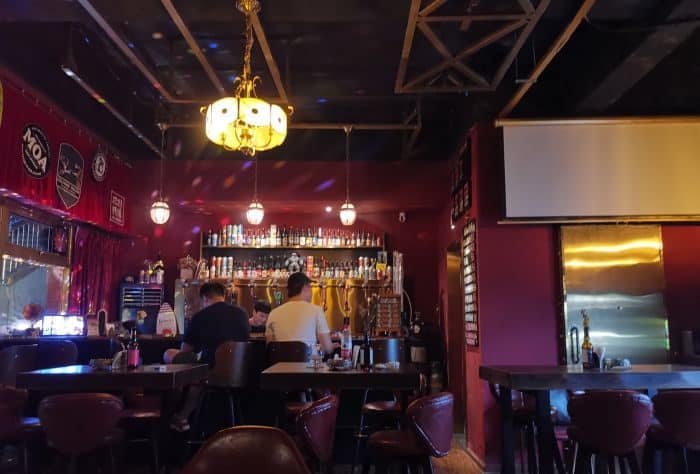 This retro little bar in Jiuyanqiao is popular with the after-work crowd, looking to unwind after a long day. Keep an eye open for No. Bar's specials – as they often have surprise additions on the menu, like emerald green beer.
Opening Hours: 6.30pm-2.30am
Address:
武侯区一环路南一段2号好望角广场3栋附7号
No.7, Building 3, Cape of Good Hope Square, 2 South 1st Section, 1st Ring Road, Wuhou District
Tel: 13488729721
---
M99 Beer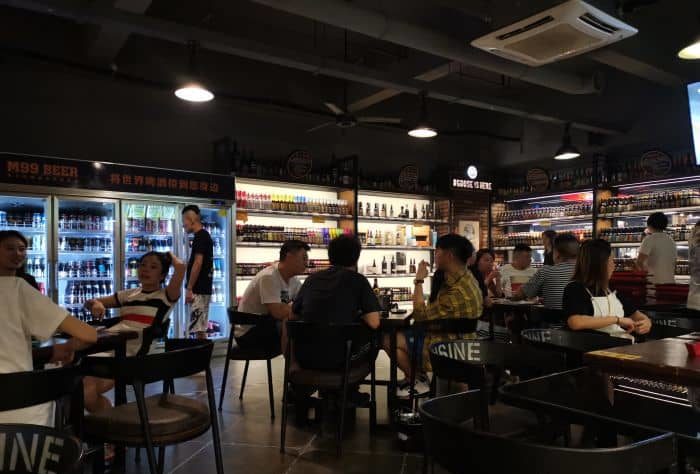 M99 offers over 1000 different kinds of beers from more than 30 countries around the world. This noisy, help-yourself, casual bottle shop also have spicy local snacks. The newer stores have craft beer taps.
Opening Hours: 10am-2am
Address:
成都科华泛悦店: 武侯区长荣路58号泛悦国际2号楼116号
116 2nd Building Fanyue Mall, 58 Changrong Street, Wuhou
成都红牌楼店:二环路南四段51号莱蒙都会广场1栋1楼
Floor 1, Building 1, Lemmon Metropolis, 4th section of 2nd Ring Road South, Wuhou
成都高新UPARK公园店:高新区盛治街838号UPARK公园+A栋1楼8-10号
8-10 Floor 1, Building A, No.838 Shengzhi Street, UPARK High-tech Zone
成都东门鸿云店:锦江区通汇街210号附1号中粮鸿云悦街1F30A-C
30A-C Floor 1 Zhongliangyunyue Street, No. 210-1, Tonghui Road, Jinjiang
成都府青财富店:成华区府青路二段财富又一城负一楼
Floor B1, Fortune Festival, No. 2 Fuqing Road Section 2, Lijiatuo, Chenghua
电话 Tel:40084 99519
成都卓锦店:锦江区枫树街2号卓锦曼购中心外04号
04 Zhuojinman Shopping Center, No. 2 Fengshu Street, Jinjiang District
电话 Tel:40084 99519
---
 Zinnbach Beer Bar 
辛巴赫啤酒馆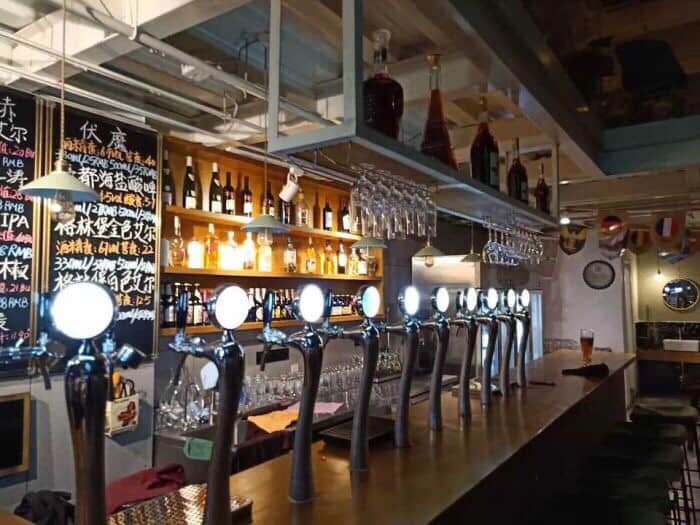 The Zinnbach Beer Bar is run by several brewers from Shandong – and have many of their own beers on tap. If the beer isn't enough to bring you over, they also serve good food – try their baked fish, it's cooked in craft beer!
Opening Hours:5pm-2am
Address:
武侯区晋阳路432号金楠时光1栋1层21号
No.21, 1F, Building 1, Jinnanshiguang, No.432Jinyang Road, Wuhou
Tel: 13666275743
---
一个精酿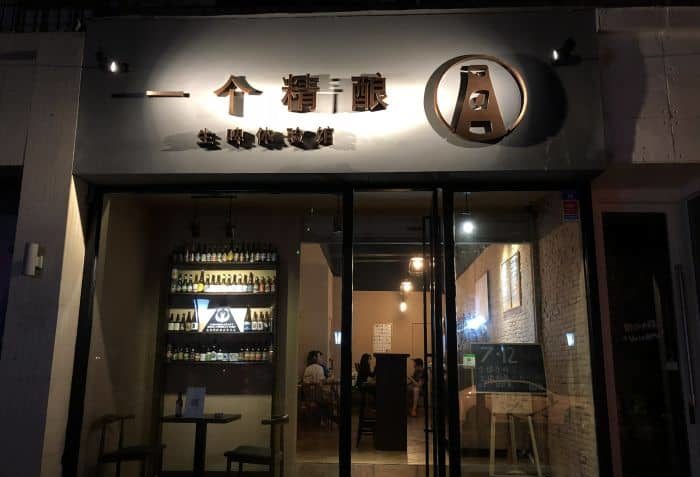 This Yulin bar, is right next door Chengdu's iconic Little Bar. Despite its small size – they have a decent amount of taps and has a cool, authentic vibe.
Opening Hours: 7.30pm-2am
Address:
武侯区玉林西路45号
No.45 Yulinxi Road, Wuhou
Tel:13028151316
---
Miloo 
麋鹿精酿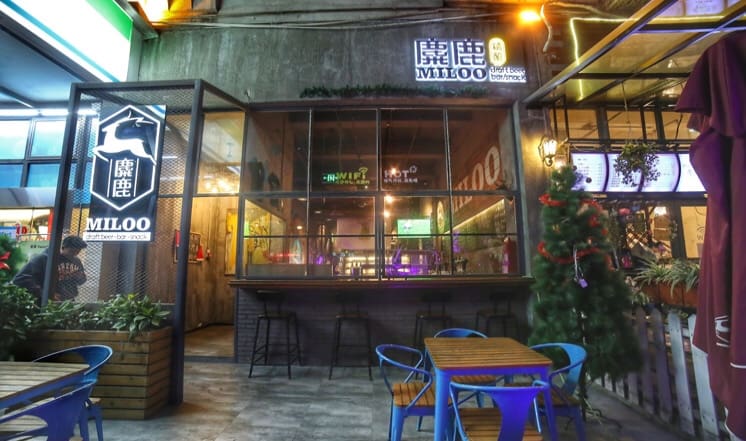 This bar in the City's funky East Memory Suburb has craft beer from Chengdu brand N.Beer. They play swing music, and have board games – so if you fancy venturing east, check it out.
Opening Hours: 
5.30pm-2am
Address:
成华区东郊记忆中央和大道3号
Eastern Memory No.3 Zhongyang Ave. Chenghua
Tel: 15208305196
---
无相精酿

When we asked craft beer venues, for a description of their bars, we received some quite creative submissions, but this was one of the most conceptual: "We are space, extending. Not only do we sell craft beer, but we are also space explorers. [we] hope to create more interesting space." This bar is on a street with lots of great local snacks, so make sure you go hungry.
Opening Hours: 10.30am-2.00am
Address:
青羊区小通巷2号附1号
No.2-1 Xiao Tong Xiang, Qingyang
Tel: 13060008666
---
87club
87号club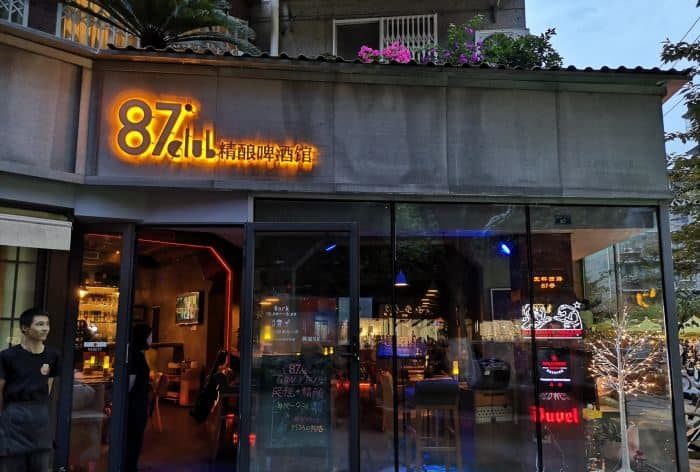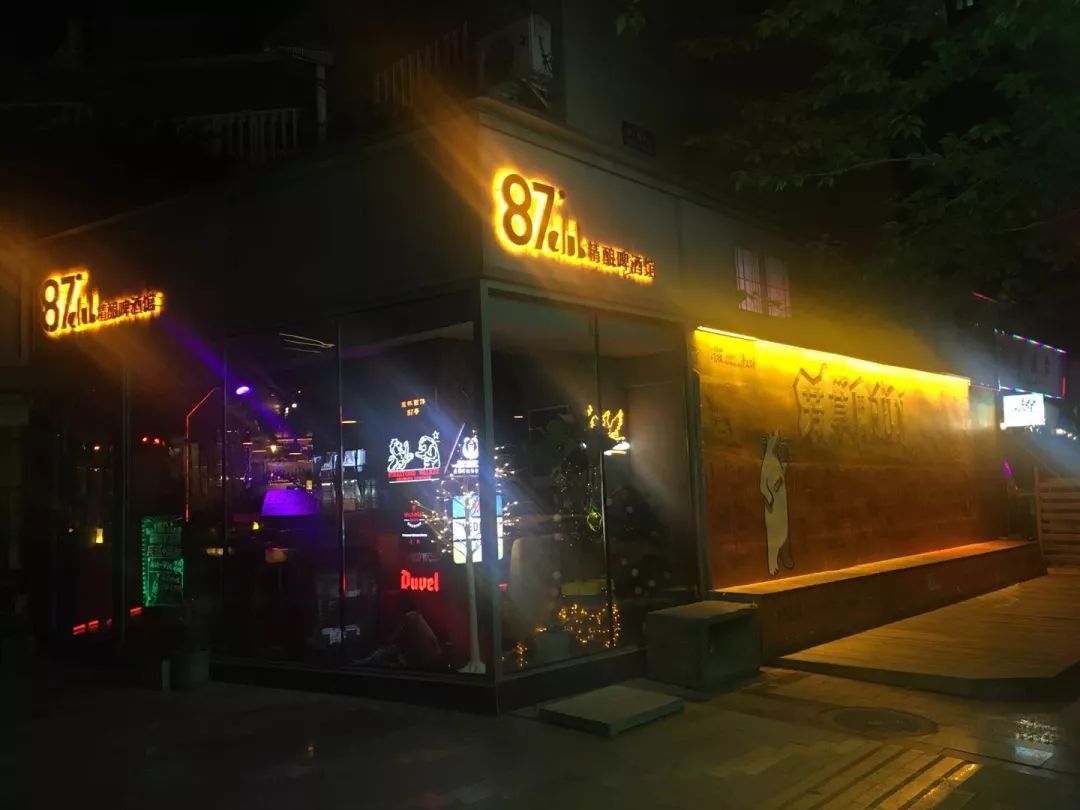 In 1996, the suburbs were nothing more than open streets, with the occasional waste collector riding by on their bicycles and ringing their bells. Until 87 Club opened, which was one of the first bars in Yulin. It is now 23 years old – so stop by for a little slice of Yulin History.
Opening Hours:
2.00pm-2.00am
Address: 
武侯区玉林西路87号
87 Yulin West Road, Wuhou
Tel:13060008666
---
两半·Half咖啡酒馆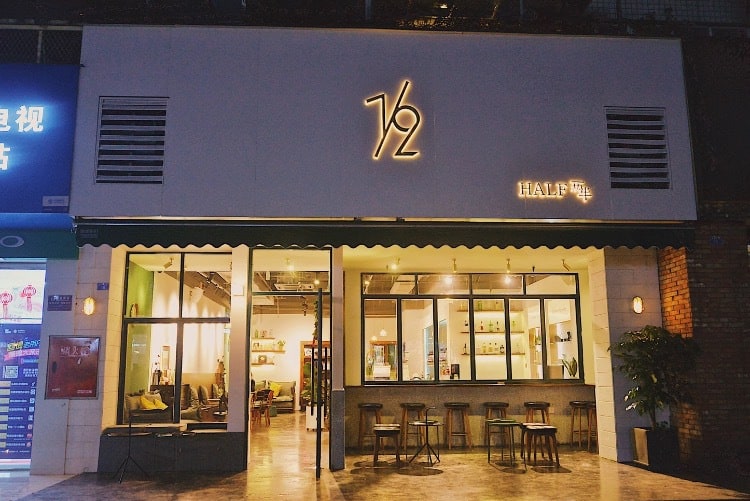 Zijing East road is an ever-moving conveyor belt of bar and restaurant openings – and next door the recently closed Period Table, 1/2 has opened. Half coffee, half beer – they also offer whiskey and cocktails. If photos for your WeChat moments are important for you, this might just be the bar for you.
Opening Hours:
9:30am-12:30am
Address:
武侯区紫荆东路16号
16 Zijing East Rd, Wuhou District
Tel:15928971104
---
Mercedes Me • Brew Haus
匯 精酿吧

Mercedes-Benz's new bar on the edge of Taikoo Li- has a couple of types of German-style craft beer made on the premises. The beer flows around the beautiful 3 story building in copper pipes, and if you get pecking, you can check out their fine dining restaurant on the top floor.
Opening Hours:
10am-0am
Address
锦江区中纱帽街8号成都远洋太古里1113c
1113c, No. 8 Zhongshamao Street, Jinjiang District, Chengdu Sino-Ocean TaiKoo Li
Tel:028-65958870
---
堂耍 精酿啤酒馆

This bar frequently hosts guest taps and offers up spicy local food.
Opening Hours:
6:00pm-2:00am
Address:
武侯区晋吉西一街66号附112号(龙湖金楠天街C馆首层)
No. 66-112, First Jinji West Street, Wuhou district (1st Floor, Hall C, Jinnantian Street, Longhu)
Tel:13881849315
---
Drug Bar
药厂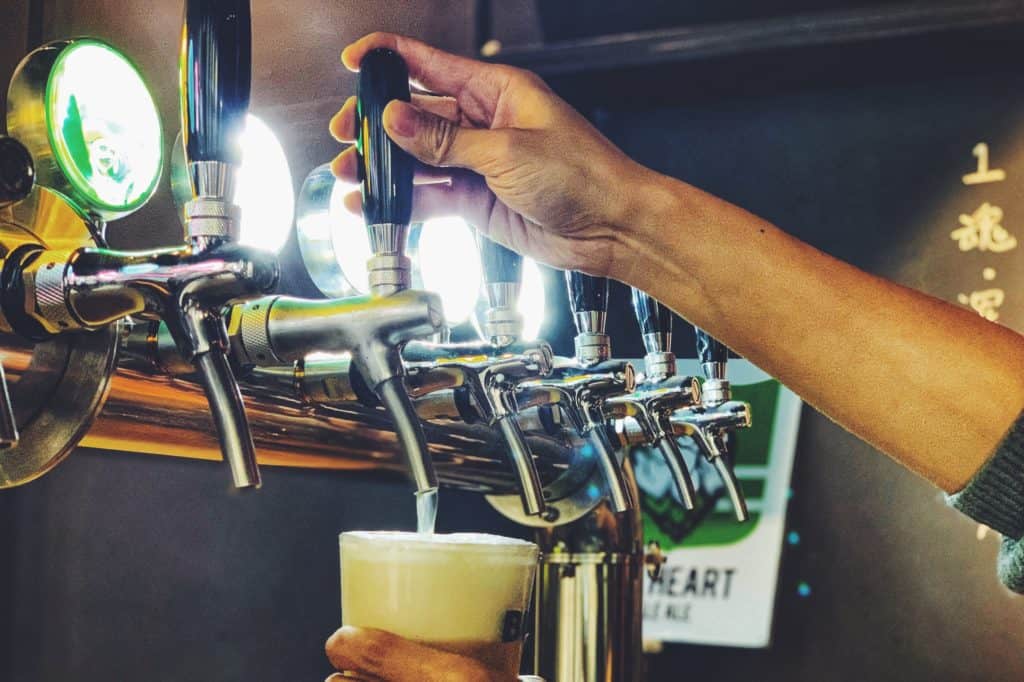 This Yulin based cocktail, coffee, whiskey, and craft beer bar – also have a tattoo studio in the back… In case you were looking to get really loose.
Opening Hours:
7:00pm-2:00am
Address:
武侯区玉林西路165号附25
No.165 -25 Yulin West Road, Wuhou
电话 Tel:18180892647
---
Yoyo's Beer Lab 玩啤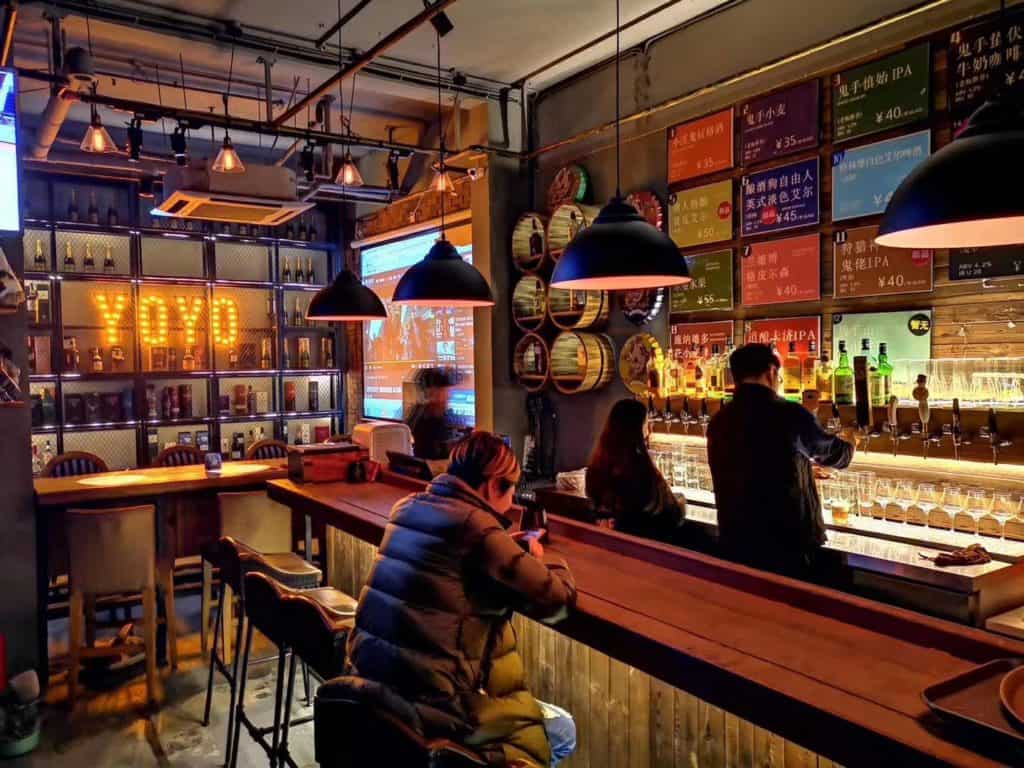 This taproom stocks craft beer from one of Chengdu's lesser-known brewers; Guishou (Devil's hand), who make really good beer. They also have spicy local snacks to pair with their punchy IPA and mellow Guishuo wheat.
Opening Hours:
7:00pm-2:00am
Address:
武侯区丽都路2号附7
No.2-7 Lidu Road , Wuhou
Tel:13348885764
---
Taihu Taproom 
台虎啜饮室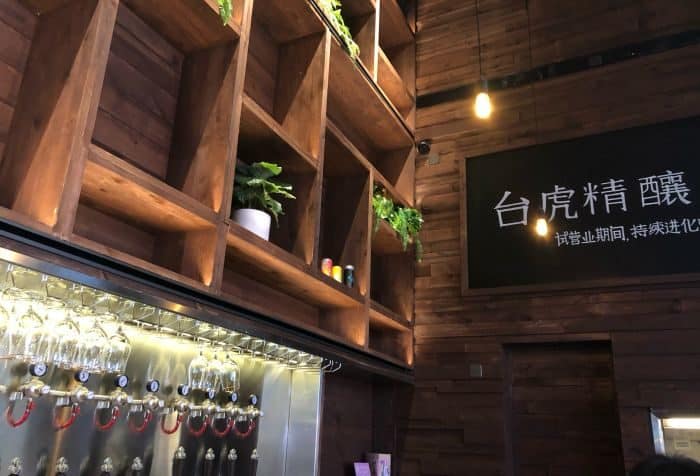 This boutique craft beer house has just opened on Chunxi Road in Chengdu. The beers mostly come from Taiwan, so bring with them the unique taste of the island.
Opening Hours:
 Mon-Thur,Sun 10:00-23:30  Fri. &Sat 10:00-01:30
Address:
锦江区春熙路南段8号1楼101
101/1F 8Chunxi rd South Section, Jinjiang
Tel:028-65000135
---
JZ's Taproom
阿和家精酿馆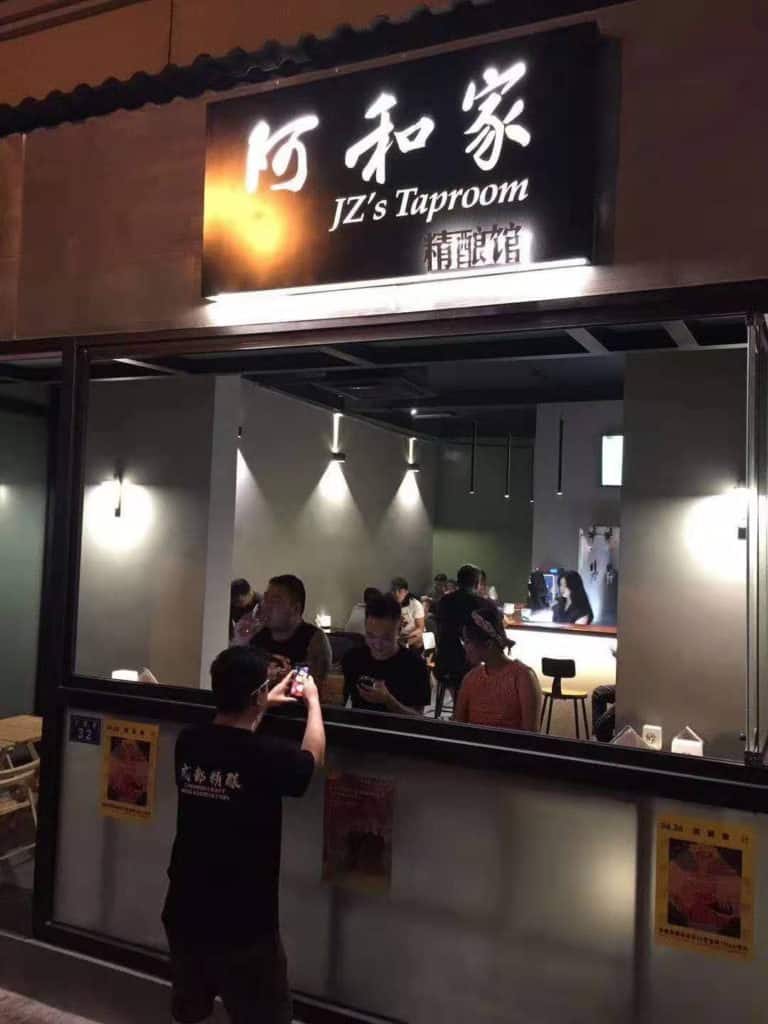 Marrying Beyonce was the best thing JZ had done until he opened a taproom in Chengdu… This pocket-sized bar is perfect for small groups – with around 10 beers on tap, and thoughtful, intimate service.
Opening Hours:
Sunday-Thur 15:00-1:00
 Fri. &Sat 15:00-2:00
Address:
青羊区小通巷32号
32 Xiaotong Ally, Qingyang
Tel:13510310244
---
 Cloud 9 云九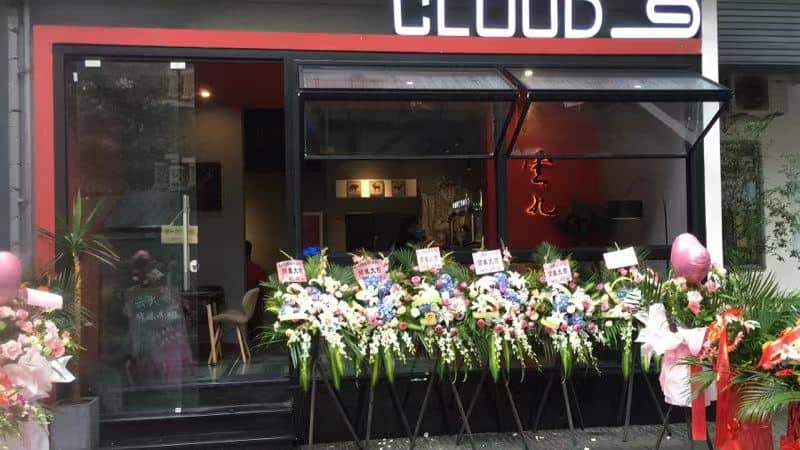 Opened middle of August 2019, so we've yet to check it out. Have you paid them a visit yet? Let us know in the comments.
Opening Hours:
 10:00-22:00
Address:  
青羊区小通巷14
14 Xiaotong Ally, Qingyang
Tel: