Followers of Chengdu-Expat receive a weekly special deal on a great product or service in Chengdu, available every Monday.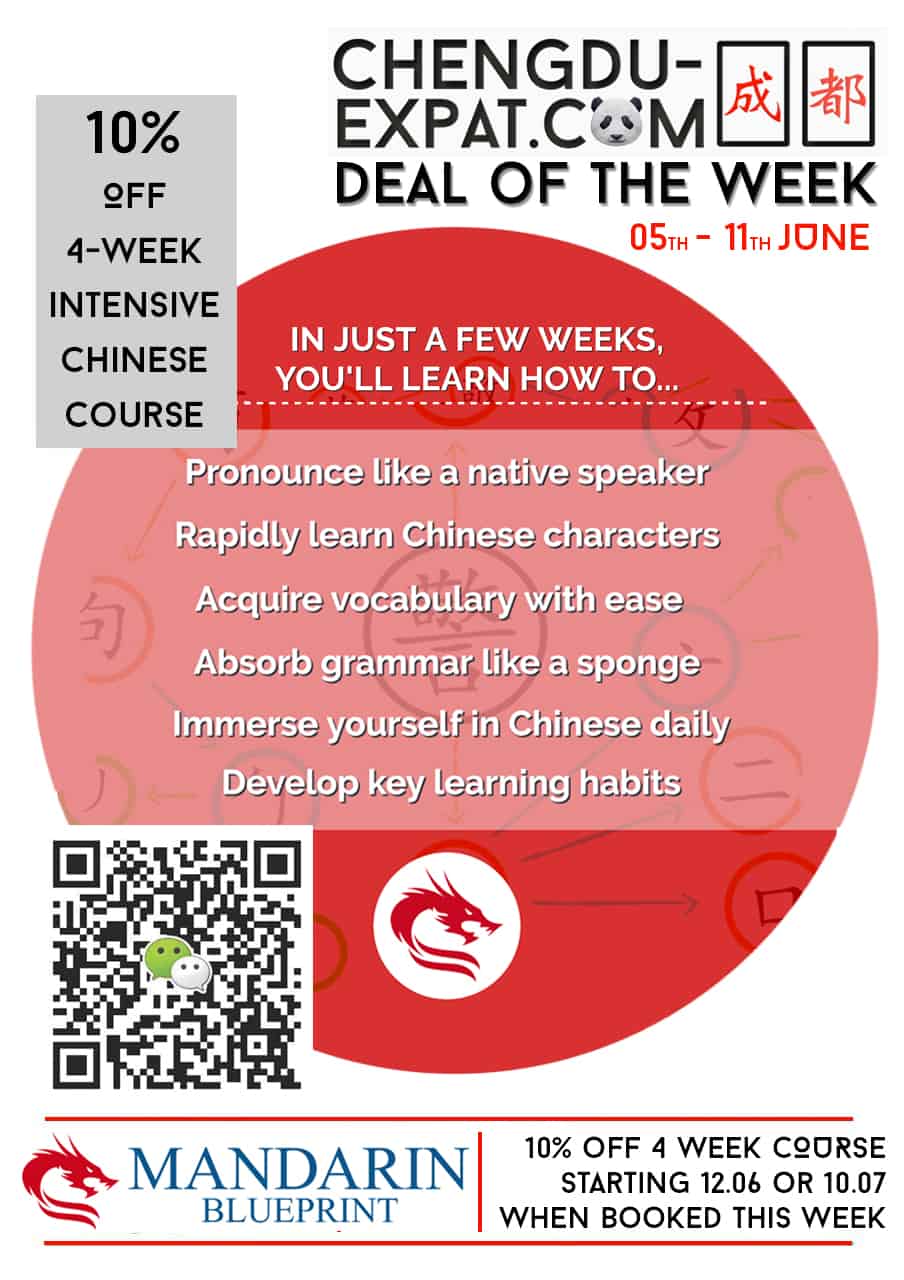 This Week

 
Mandarin Blueprint is an expat run online course that has made a name in Chengdu as the place to go for fast results in Chinese. Most training schools use methods that make students' progress contingent on the teacher, but the focus of Mandarin Blueprint is to provide their clients with a detailed roadmap to success, along with all of the skills, knowledge and resources to reach their goals as quickly and enjoyably as possible.
They are offering 10% off intensive 4 week courses starting either June 12th or July 10th when booked this week.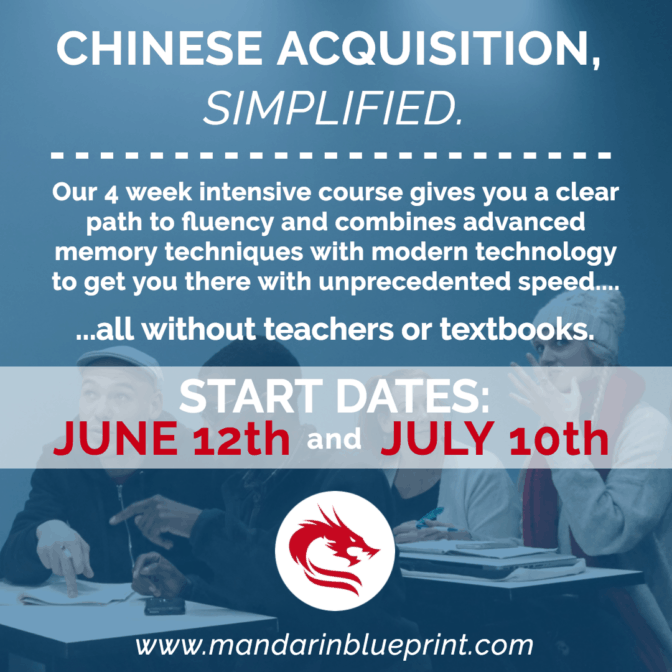 "Meeting Luke and Phil was definitely the best thing happened to me in 2016. China makes much more sense after attending their course." –Matthias
"Native Chinese speakers often comment on how quickly I am learning Chinese and I owe it all to MB!" – Samantha
"Mandarin Blueprint has taken something that was nonexistent and has steadily made it existent in the most exciting and uplifting way." – Jordan
"For me, it was life changing. It was hope and a weapon to conquer life in a foreign world. So, thank you Mandarin Blueprint! – Leah

 1.    Scan their wechat QR code ⇣
2.    Once added, send the word "Discount"
3.    You'll be sent a message with all information about the course including online session schedule, pricing and modules.
4.    Send a deposit to claim your spot
"We are so confident in the results of this course that we offer a full refund" – Luke & Phil (Co-Founders)