Followers of Chengdu-Expat WeChat receive a weekly special deal on a great product or service in Chengdu, available every Monday.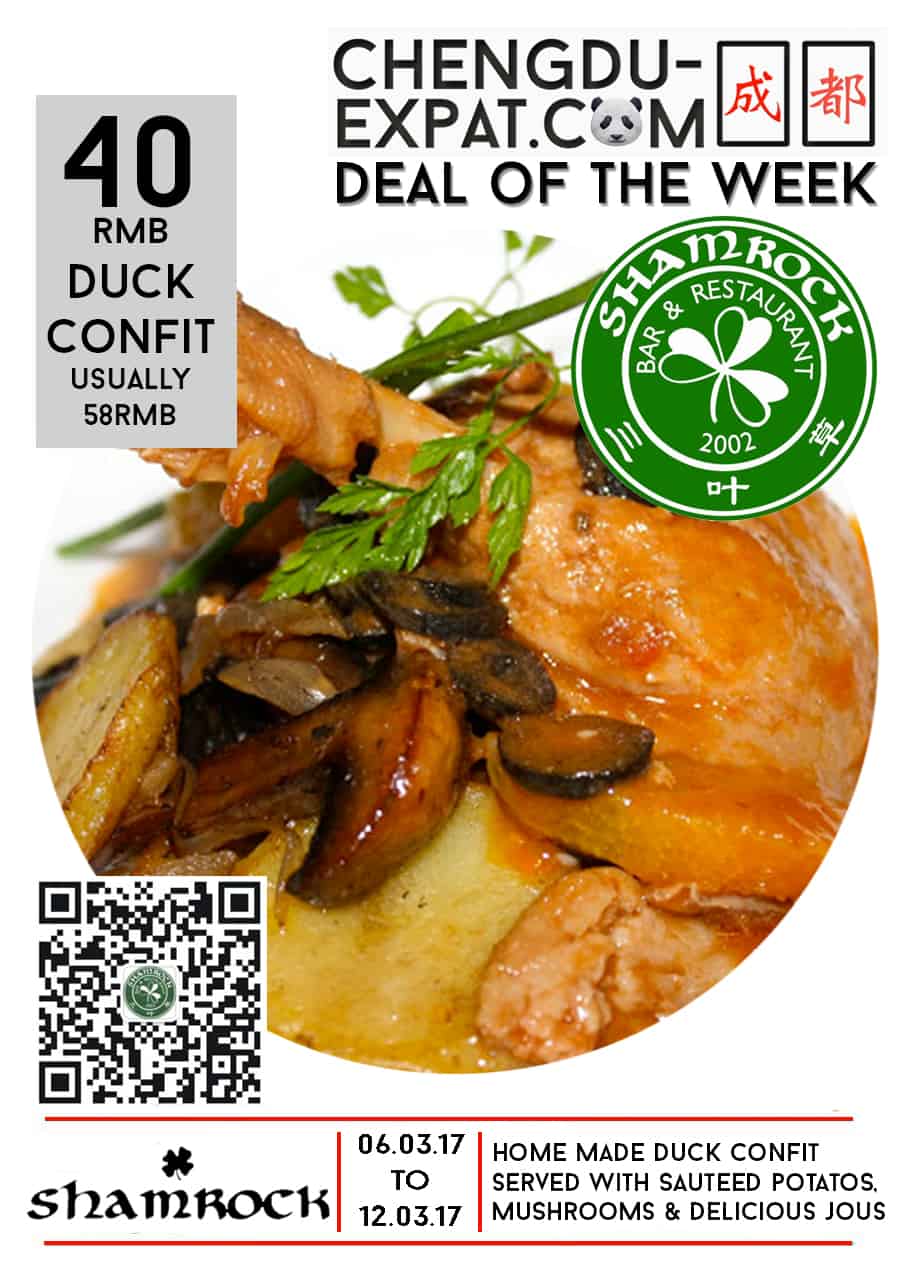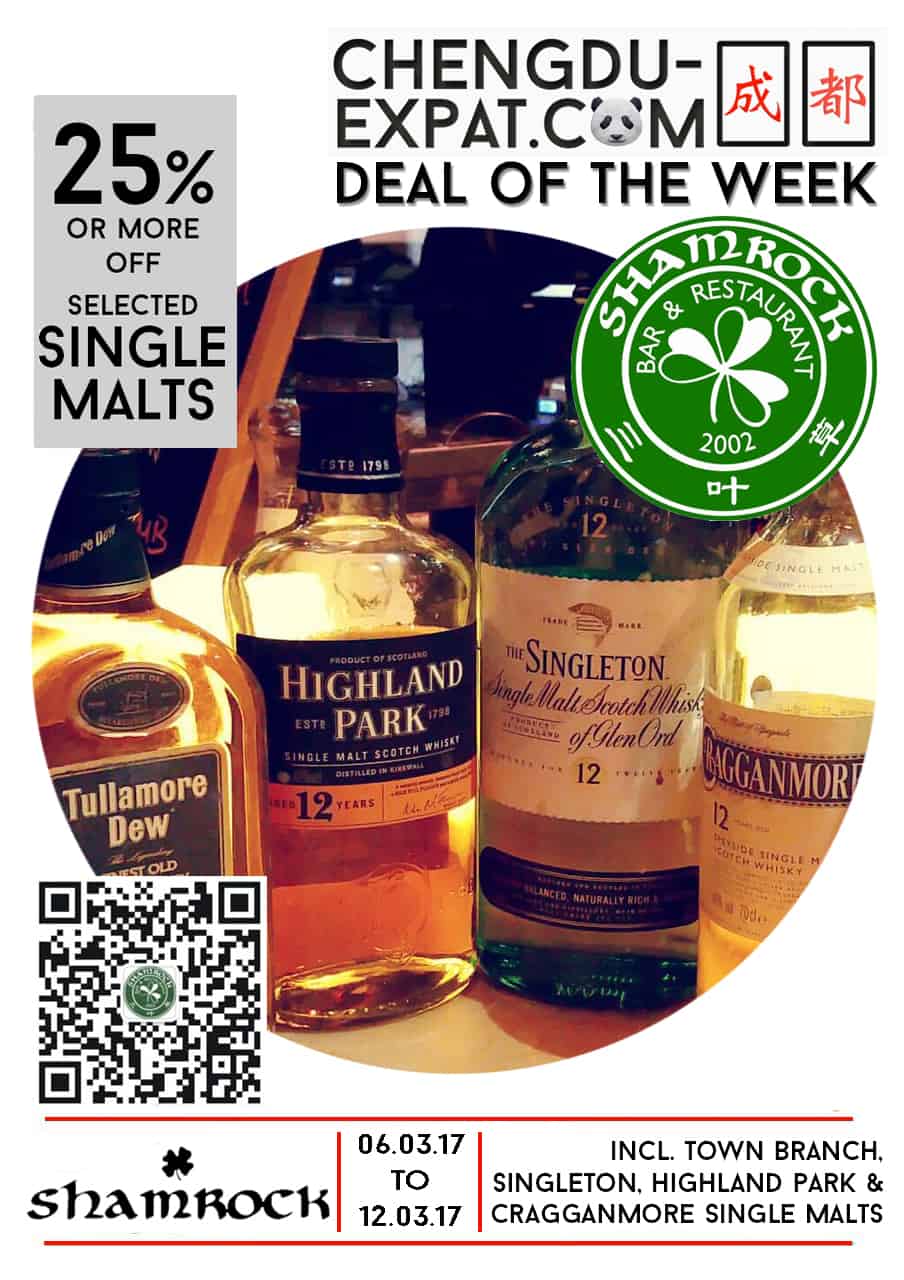 This Week
This week Irish bar and restaurant Shamrock are offering 2 great deals:
1. 25% or more off 5 selected single malts: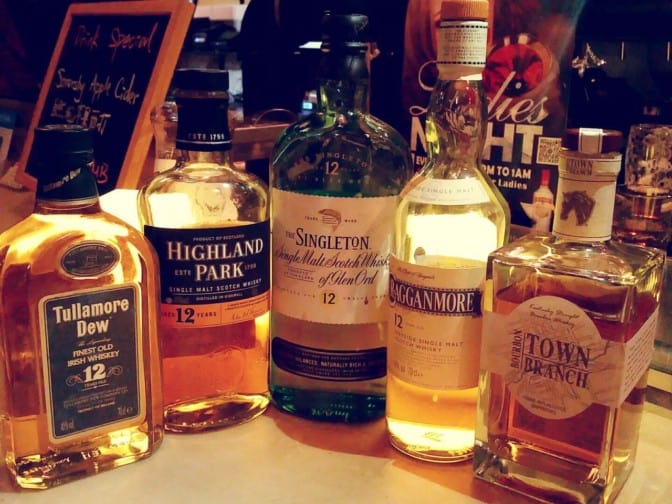 Tullamore shot  
Usually 35RMB, this week 25 RMB
Town branch shot 
Usually 40RMB, this week 30RMB
Singleton shot 
Usually 45RMB, this week 35RMB
Highland Park shot 
Usually 50rmb, this week 35RMB
Cragganmore shot 
Usually 40RMB, this week 30RMB
2. Home made Duck Confit only 40RMB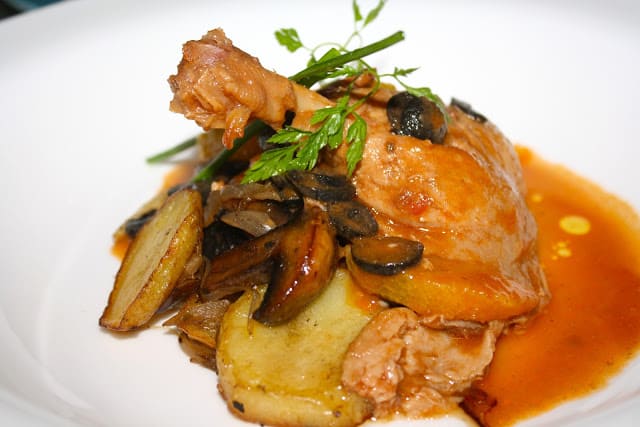 This rustic French style dish is usually 58RMB at Shamrock. This slowly cooked duck is served with roasted potatoes, mushrooms and a delicious jous. A perfect accompaniment to one of the single malts above.
Claim the Deal

Visit Shamrock Bar & Restaurant to claim the deal.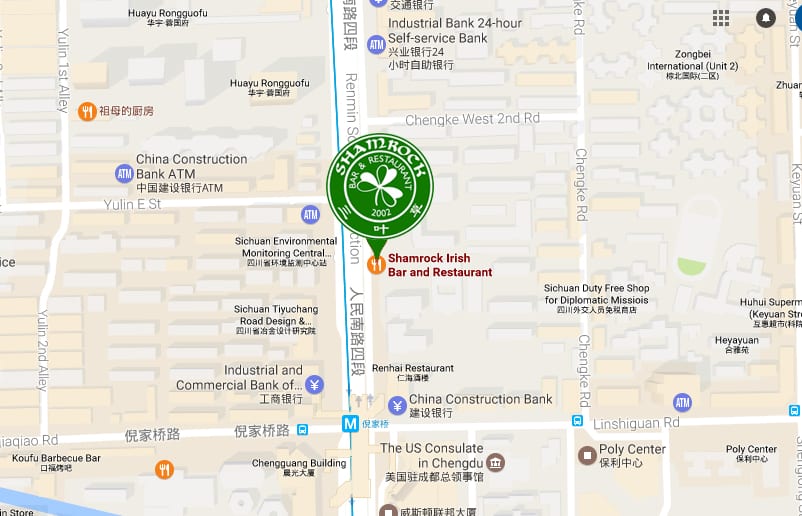 Opening hours:
10 am – 2am on Weekdays, and 10am-3am on Friday and Saturday.
The Kitchen is open 10am – midnight on Weekdays and until 1am on  Friday and Saturday.
Address:
成都市人民南路4段15号
No.15 Ren Min Nan Lu, Section4, Chengdu
Nearest metro:
Ni Jia Qiao Exit C (line 1)
About Shamrock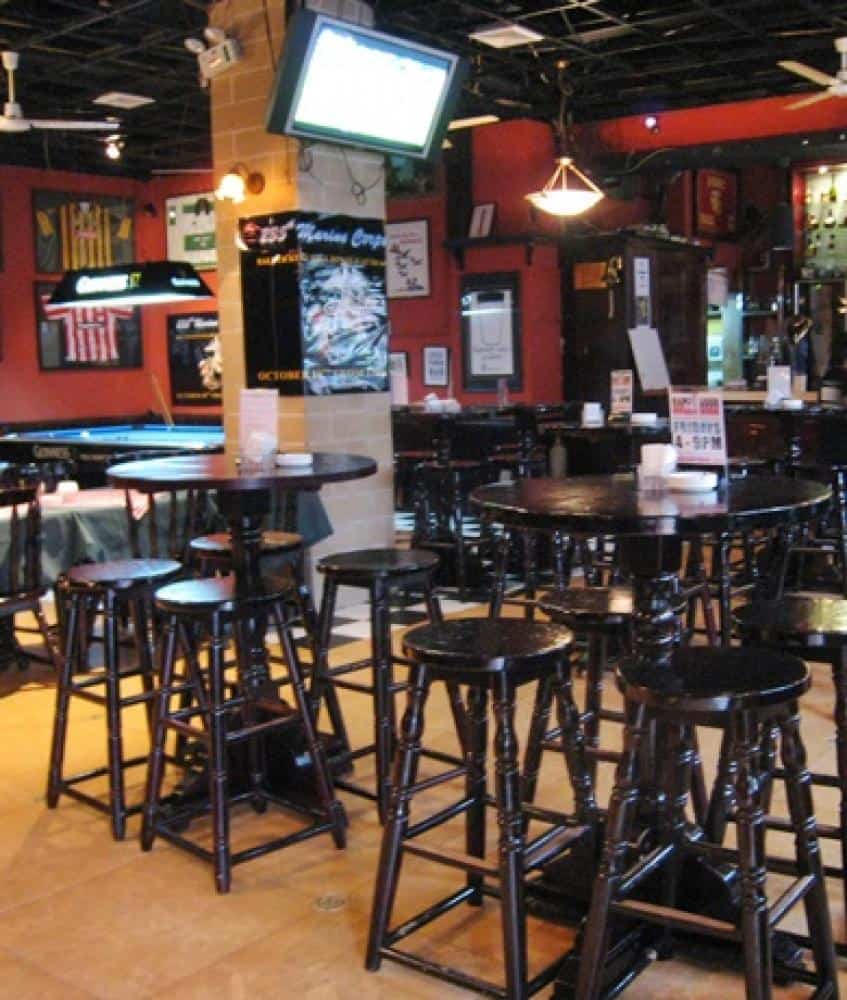 Shamrock has a cosy and relaxed atmosphere
Shamrock was the first Irish bar and restaurant in Chengdu and has become an institution in the city. It offers a variety of drinks, live sports, great food and fantastic theme parties… but more than that Shamrock is a place for friends and a place with stories… come and hear them this week.
Extract or Scan the QR code for more infomation: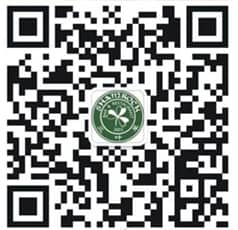 Tel: +86-28-85236158
E-mail: shamrockinchengdu@foxmail.com
Website: www.shamrockinchengdu.com