Event May 31: Young Professionals Vol. 11
As the city ramps up for Summer, Volume 11 of the Young Professional Mixers will take place at one of Chengdu's sexiest rooftop bars, this May. Grow your network, find like-minded people and enjoy an evening of drinks and amazing views in the centre of Chengdu – the perfect way to kick start your weekend.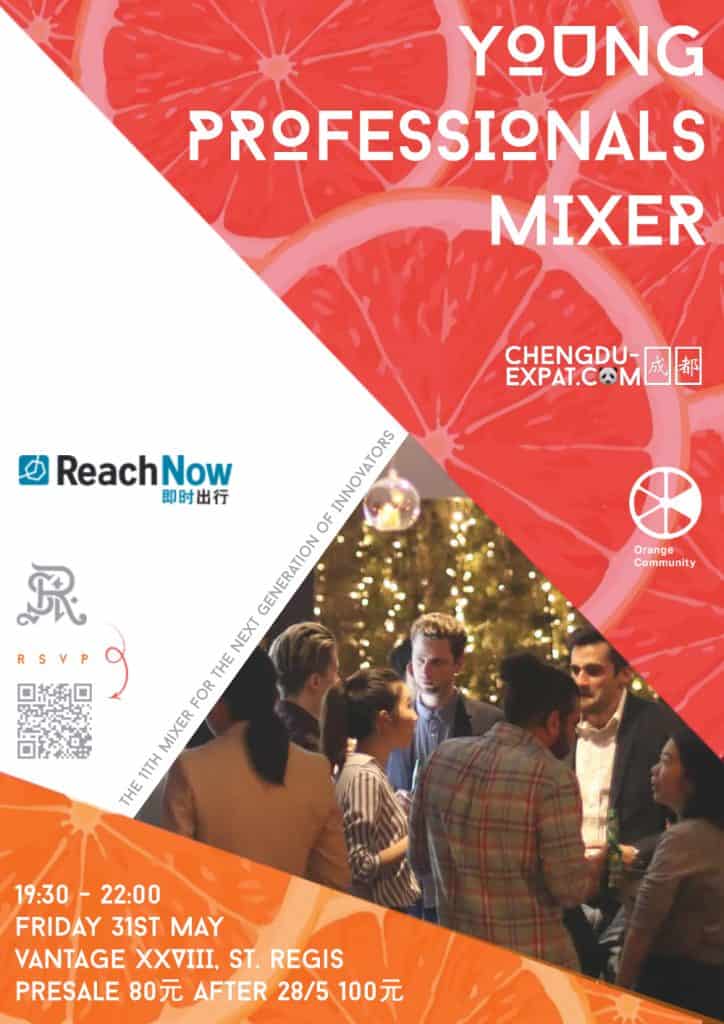 An Opportunity to meet both Networks


The network was founded 2 years ago, in order to give motivated young people in the city a platform to meet, that wasn't as formal as traditional chamber events and could be a place to meet future partners and innovators. For volume 11, we have paired up with breakfast business referral network The Orange Community, to breathe some early morning energy into Young Professionals.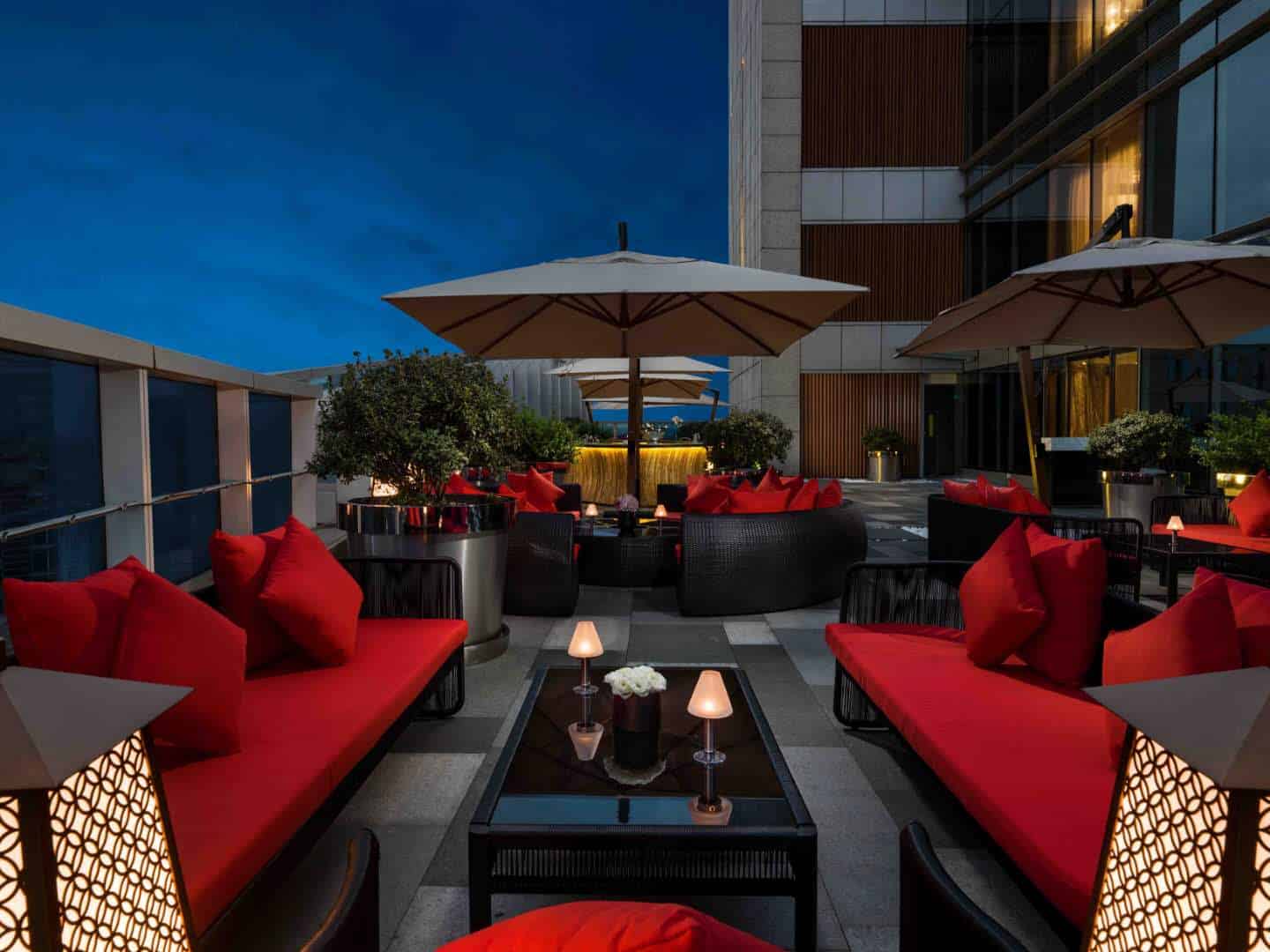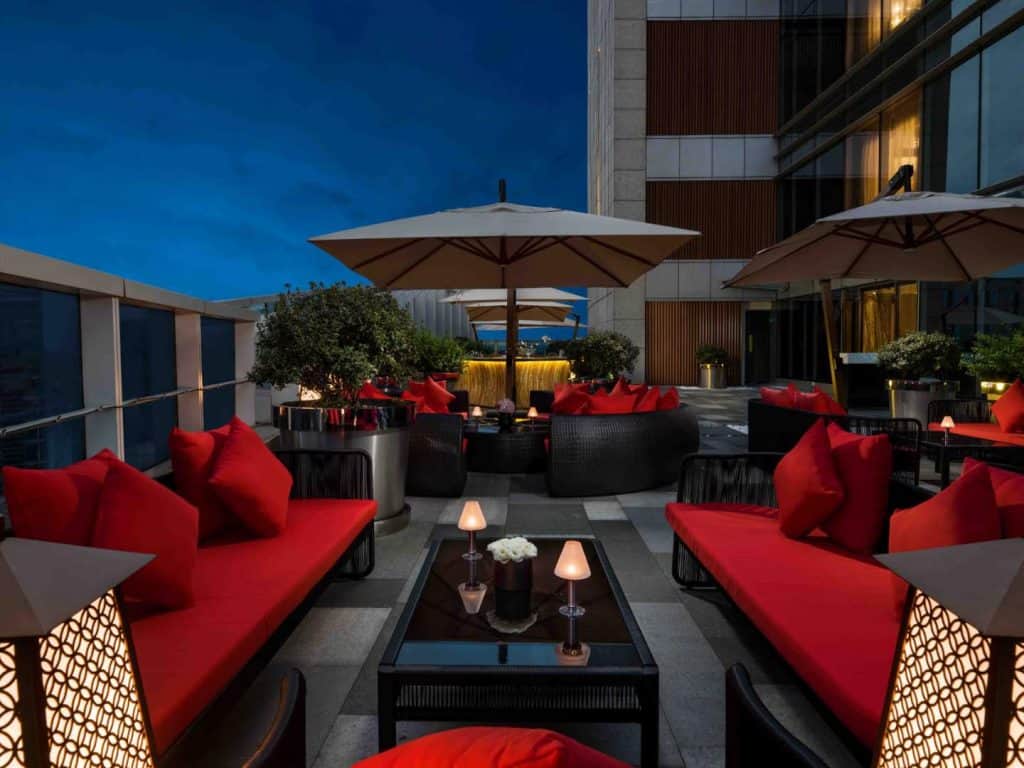 In Partnership with


ReachNow is the city's newest premier ride-hailing service. They don't just get you from A to B, but they do it in style. You don't have to think of a thing, just sit back and relax – which is perfect for the city's busy, ambitious business community and young professionals.
You are always picked up in a BMW 5 series
If it's raining you will be greeted from the door with an umbrella
Haven't acclimatized to the Chengdu weather? No problem, you are in charge of the temperature controls in the back.
Classical music fan? The radio can be controlled from the back
Thirsty? Free Fiji water is provided in the back of all ReachNow cars
If you download the city's newest ride-sharing service ReachNow, you will be entered into a prize draw at Young Professionals Volume 11.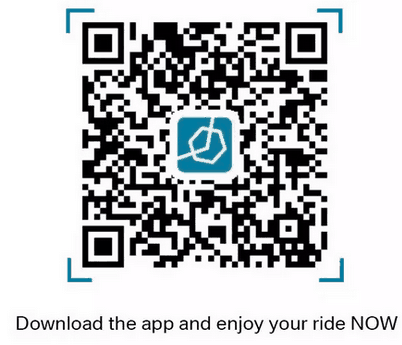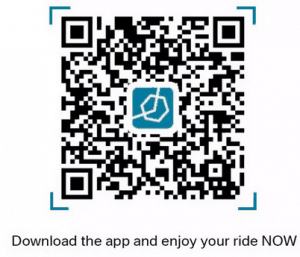 When
Friday 31st May 2019
 19:30 – 22:00
Tickets:
Presale – 80RMB
After Wednesday 29th May – 100RMB
Tickets include 2 selected drinks 
Please note tickets are not exchangeable or refundable.
Dress code
Business Casual
Address:
Vantage XXVII Sky Bar
27th Floor, St. Regis Chengdu
Qingyang District, South Taisheng Road No. 88 太升南路88号
 成都瑞吉酒店27楼, 云端27空中酒吧

To register or for more information scan the QR-Code below or follow this link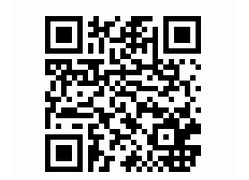 We look forward to seeing you there!