Hair loss can be a difficult and emotional experience for many individuals. Are you tired of dealing with hair loss and baldness? Do you want to regain your confidence and get back the hair you deserve? but worried about the cost of hair restoration procedures? Look no further than our micro-needle hair transplant at Barley! For just 7999 RMB, you can receive 1000 grafts.

⇣
Before any procedure, we offer a free consultation with our experienced, English-speaking doctors. During this consultation, our doctors will listen to your concerns and discuss your options for hair restoration. We believe that it's important for our patients to have all the information they need to make an informed decision about their treatment.
In addition to a consultation, we offer a free hair follicle testing to determine the best course of action for your hair restoration needs. This testing helps our doctors assess the quality and quantity of your hair, as well as any underlying conditions that may be contributing to your hair loss.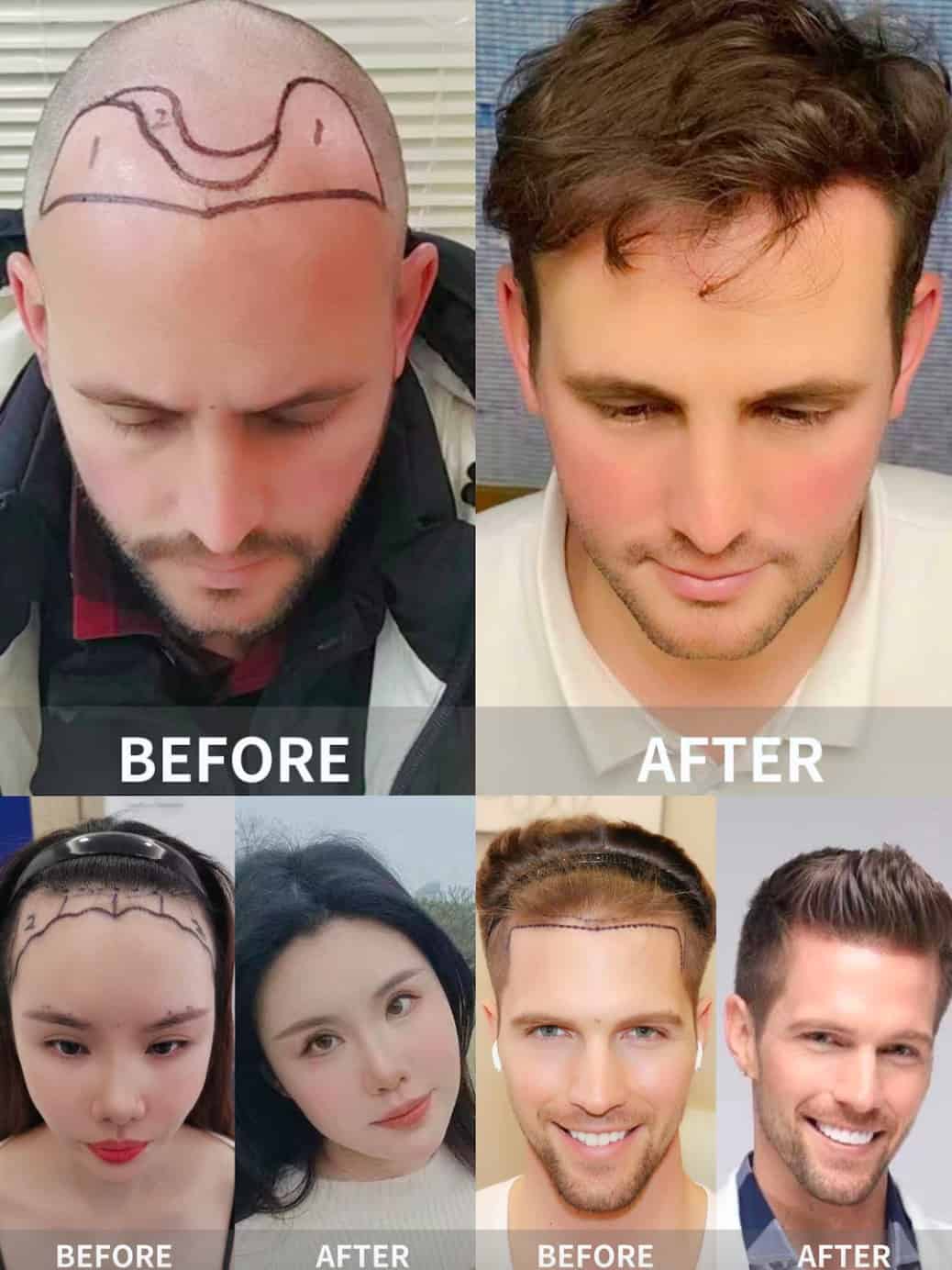 ​
Microneedle Hair Transplant Procedure
Our microneedle hair transplant procedure is a minimally invasive technique that involves using tiny needles to create channels in the scalp and the hair grafts are placed. This method is less invasive than traditional hair transplant procedures and has a shorter recovery time. Additionally, the microneedle technique provides a natural-looking hairline that blends seamlessly with your existing hair.
We offer our microneedle hair transplant procedure at an affordable price of 7999 RMB for 1000 grafts, making it accessible to everyone who wants to restore their hair.
Barley have 33 branches throughout China, making it easy for you to access our services no matter where you are. We pride ourselves on providing exceptional patient care in a comfortable and welcoming environment.
At Barley, we believe that everyone deserves to feel confident and beautiful. That's why we offer a free consultation and hair follicle testing, as well as an affordable microneedle hair transplant procedure. Contact us today to schedule your Free consultation and take the first step towards regaining your confidence and getting back the hair you deserve.

Schedule a Free Consultation
⇣