This Autumn sees a number of great art and photo exhibitions, as well as film festivals coming to the city! There's also new air routes, events and more. Here's what's happening:
Sino-Ocean Taikoo Li Chengdu A-MAZE-IN LANES launches

Sino-Ocean Taikoo Li Chengdu A-MAZE-IN LANES launches the iconic stone lanes of Sino-Ocean Taikoo Li were celebrated during 14th to 22 Oct with the 'A-MAZE-IN LANES' campaign. The Colourful installation at Temple Plaza showcased the myriad of colours and life that the lanes encompass – with fashion shows, P1 snap shots, a Heifer charity wall and music performance.
Sino-Ocean Taikoo Li Chengdu was finished two years ago, and really changed the dynamic of the city. It has quickly become the key destination for luxury and lifestyle shops, bars and restaurants in Chengdu. Surrounding the historic Daci temple, and bordering The Temple House – the complex holds bars, international restaurants, a large bookshops, boutique fashion brands and more.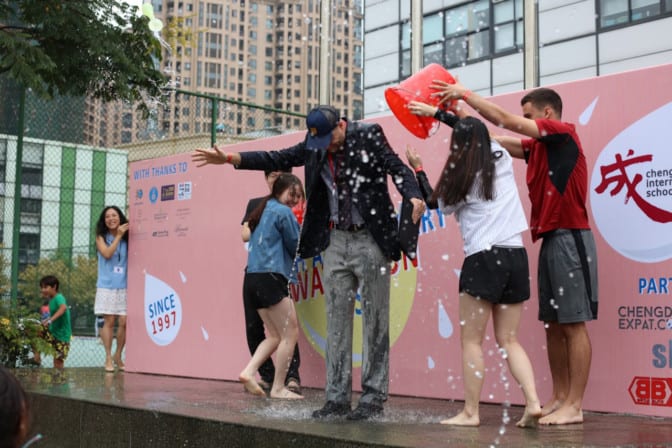 This year, Chengdu's oldest international school, CDIS enters its twentieth year. They celebrated and gave thanks to the community for their support with a free family day on Saturday 9th September. 1000 people attended and both CDIS families and members of the wider community enjoyed water games, NERF battles, bubble soccer, SHIFT workouts and live music from the CDIS band. Food and drinks from international food vendors were enjoyed and everyone had a great day. The event was co-organised by Chengdu-Expat, SHIFT and Battle Blitz. Congratulations Chengdu International School.
Leman International Chengdu hosts Education Seminar 'How to prepare our children for the future'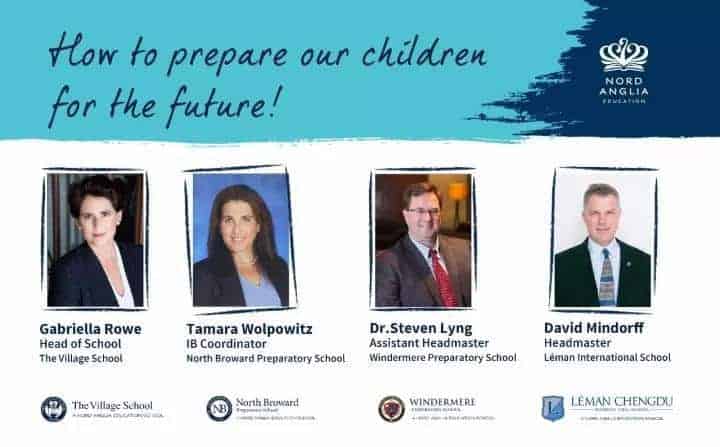 On Friday 20th October in Dong Po Hall at in the Ascott Hotel, Leman International co-hosted an educational event with the principals and education leaders from North Broward Preparatory School, the Village School and Windermere Preparatory School.The experts shared the different methods they use to educate students and prepare them for a success in an ever changing world. Tamara Wolpowitz from North Broward Preparatory School discussed fine arts and Juilliard Collaboration and how to help students find the best fit colleges. David Mindorff from Léman Chengdu International School shared the difficulties of thirds culture kids. Then Gabriella Rowe from The Village discussed and Dr Steven Lyng from Windermere Preparatory School discussed the IB, collaboration and STEAM. For more information see http://www.lis-chengdu.com/
Face scanning technology arrives at check-in at Chengdu's train station
Facial recognition software, similar to that currently being in used in some airports has been rolled out after months of trials in some of China's busiest train stations. The new system will be able to detect faces, regardless of coloured contacts, or minor cosmetic surgery – and has already been successful in Beijing, Guangzhou, Chengdu and Wuhan – who were are among the first cities to utilize the face-scanners. At the turnstiles, passengers insert both their ticket and ID into a slot. They then are instructed to face a built-in camera.
The technology uses pulsing near-infrared light to create a detailed map of the passenger's face, which is then checked against the biometric information stored in their ID. This currently only works for those with a Chinese ID card.
Continuing to build a platform for Young Professionals in Chengdu – Vol 4.
Organized by Chengdu-Expat together with the British Chamber of Commerce, this series of events seeks to provide young people in the city the platform to meet the next generation of leaders and innovators. It aims to help grow your network, find like-minded people and enjoy an evening of good company. The Young Professionals Network will hold monthly round table discussions, company visits and focused business mixers with key note speakers. The next event is Friday November 17th at the beautiful Diaoyutai Boutique Hotel – Email info@chengdu-expat.com or or scan the QR code to attend the next event.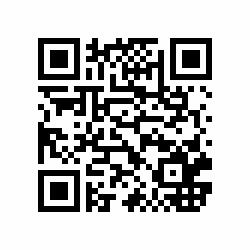 Presale 80RMB, after 20/9: 100RMB. Ticket includes 2 drinks.Friday November 17th19:30 – 22:00Venue: Diaoyutai Boutique Hotel Chengdu 成都钓鱼台精品酒店Address: No. 38 Kuan Alley (Kuanxiangzi) ,Qing Yang District 青羊区宽巷子38号
New Polestar Sports Car to be produced in Chengdu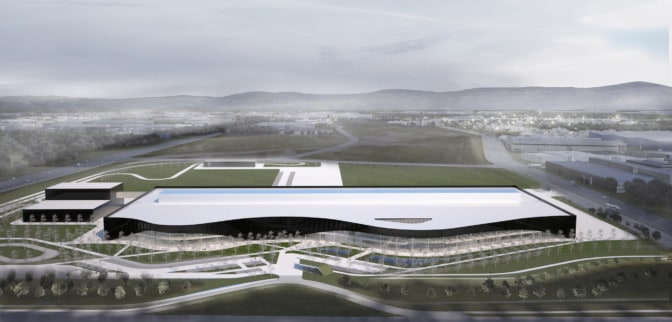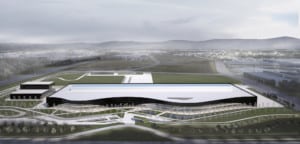 Volvo and it's Chinese owner Geely Holding have announced that they will be investing 5  billion RMB (that's 640million EUR) into the initial stage of development of a premium electric sports car. The Polestar 1 will go into production in 2019 with Polestar 2 and 3 set to follow – all to be manufactured in Chengdu. Set to be completed next year the plant will be home to the longest range of pure electric hybrid cars on the market and expected to produce between 500-1000 model per year. With that said once the plant produces the Polestar 1, Chengdu will be producing the most powerful production car ever built in China.
 Chengdu's Richest Women

On October 24th Wangfujin Shopping Centre became part of a media frenzy when a local women spent over four million RMB on clothes. Onlookers were quick to capture the mountains of bags she's purchased, which had to be cornered off by security personnel in order to maintain peace and serenity in the mall. Wangfujin Shopping Centre were quick to deny that the story was a publicity stunt and confirmed the women had indeed purchased the item on her own accord.
European Union Film Festival 
The European Union Film Festival is organized by the Delegation of the European Union to China as a diplomatic initiative for cultural exchange. Each year, it serves to bring films representing the 28 member states of the European Union to new audiences in China and its now in Chengdu!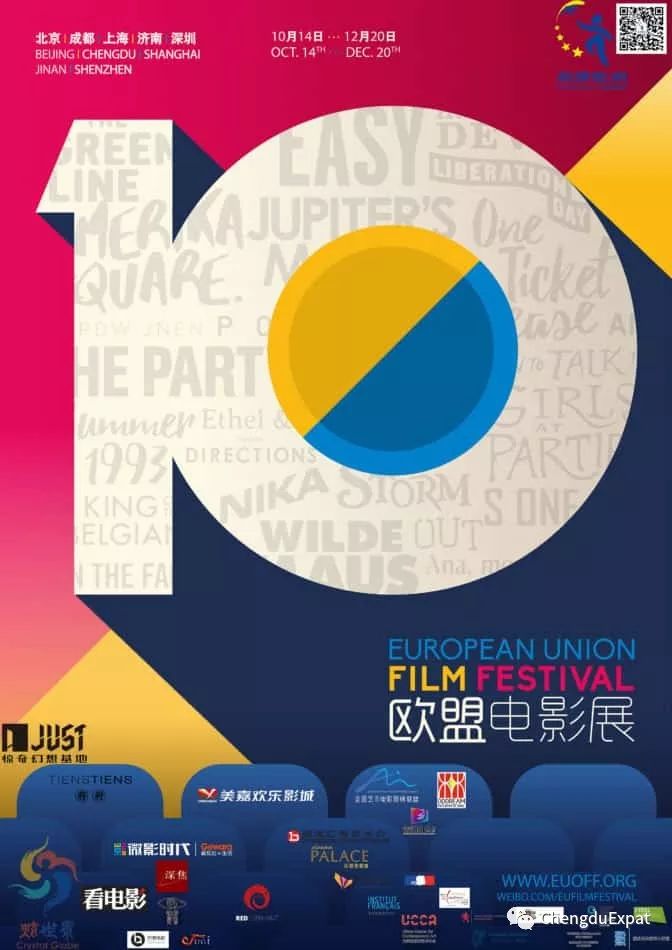 The audience will not only enjoy an unforgettable viewing experience, they will have an opportunity to understand the culture, history and current social issues of the varied regions of Europe. Visitors can expect to see some classics including: The square, The other side of hope and Jupiter Moon. For more information about film schedules and times please visit www.euoff.org.
Dates: 2017-11-01-2017-11-14
Cost: 60 RMB
Location: Chengdu Cinema Palace, Tai KOO Li.成都百丽宫太古里店
The One International Women's Film Festival
Chengdu welcomes the first women's film festival to be officially approved by the State Administration of Press, Publication, Radio, Film and Television. The weeklong event will showcase the works of 20 outstanding women's movies in six themed units.

Locations: Eying 1958 Movie Palace, Pacific Cinema (Wangfujing), Stellar International Cineplex (Global Center), Broadway Cinemas (MIXC), Palace Cinema (Tai Koo Li) 峨影1958影城、太平洋影城王府井店、星美国际影城环球中心店、百老汇影城万象城店、百丽宫影城太古里店5家影院
Website: http://www.oneiwff.com/
National Geographic Anniversary Exhibition
"A New Age of Exploration: National Geographic at 125" is a visual and interactive exhibition that celebrates modern exploration and takes visitors back in time to encounter some of the most fascinating and iconic moments in the National Geographic Society's 125-year history.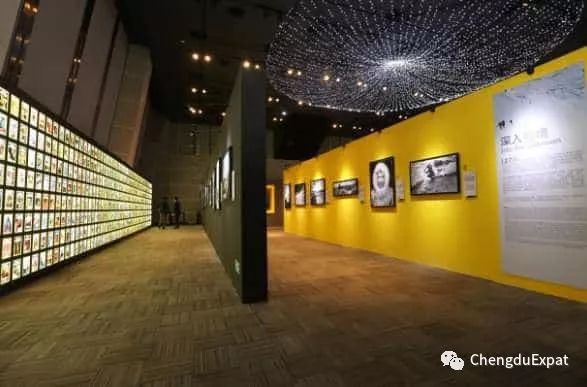 Visitors will be introduced to many legendary and contemporary explorers who dared to go where others had not. From Jacques Cousteau's revelations of life under the sea to James Cameron's recent record-breaking descent to the floor of the Mariana Trench, visitors can interact with stories and images that have inspired, informed and entertained generations worldwide.
Dates: Open until November 29th
Cost: Student ticket 40RMB/ 学生票 40元
Normal Ticket 80RMB/ 单人票 80元
2 Persons 120RMB/ 双人票 120元
3 Persons 160RMB/  三人票 160元
Location: MixC Mall, 2F (Movie Theater), Shuangqing Road No. 8 双庆路8号万象城2楼,万象展览中心, 北庭
Monet and Picasso Art Exhibition
'The Modern Road – French Contemporary Painting Art Exhibition' is held at the Tianfu Square's Chengdu Museum (first floor, in the exhibition hall). Audiences can gaze at the wonderful modern and contemporary art collections made of 51 pieces from some of the most famous European painters, including Monet, Picasso, Matisse, Jean Dubuffet among others.This exhibition covers a very large number of artistic movements, from the French Revolution to Realism, Impressionism, Cubism, Fauvism, and Surrealism.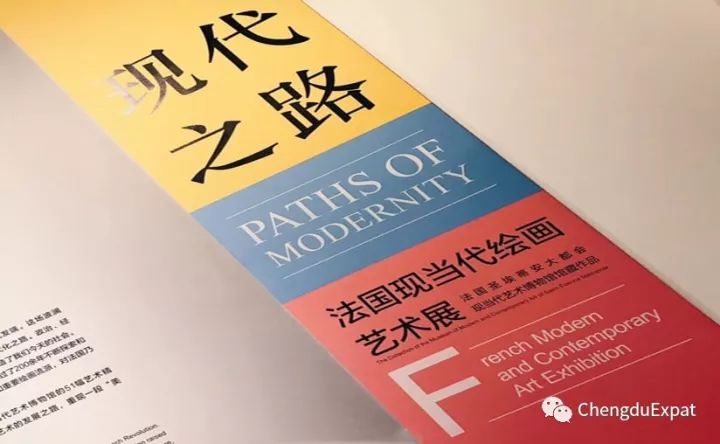 Dates: 2017-10-01-2017-12-15
Opening hours: 12am – 12pm
Cost: Free admission if booking in advance or on the spot.
Location: 成都博物馆, 1号, 人民中路第一, 金色伊殿, 成都市 四川省 610066
Valérie Belin: Meta-Clichés Exhibition 
Chengdu Museum will be showcasing world renowned photographer Valerie Belin's stunning collection. Valerie who is best know for her depiction of statuesque photographs was awarded the Picket Prize in 2015. This exhibition will showcase 31 of her works dating from 2002-2016.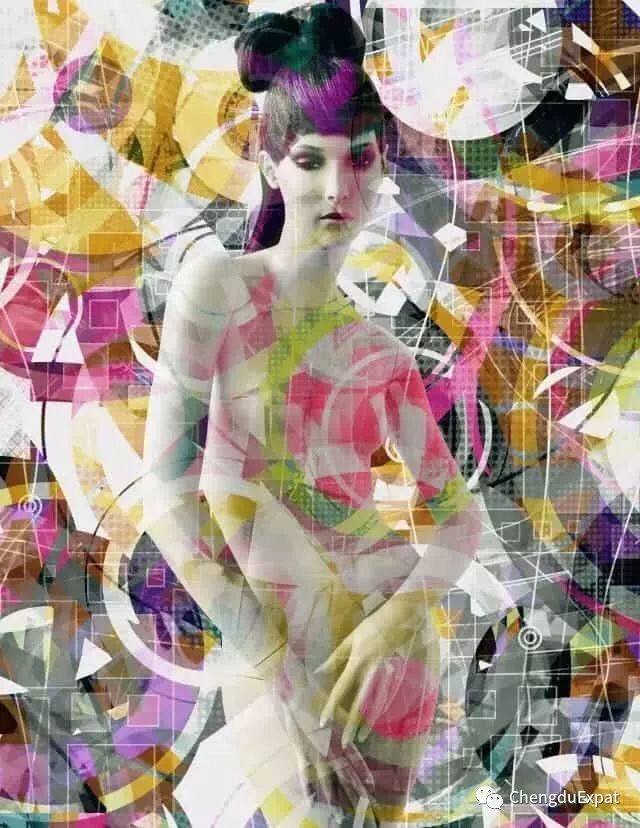 Dates: 2017.09.27 – 2017.12.15
Cost: Free
Location: No. 2 Temporary Showroom, Chengdu Museum, 成都博物馆第二展厅
iStart Children's Art Festival
The iStart Children's Art Festival offers both children and adults various activities, including exhibitions, art shows, workshops and lectures to interact with. Exhibitons include: The World between Children and adults,  Children's world and an exhibition created by the Japanese animation director Makoto Shinkai.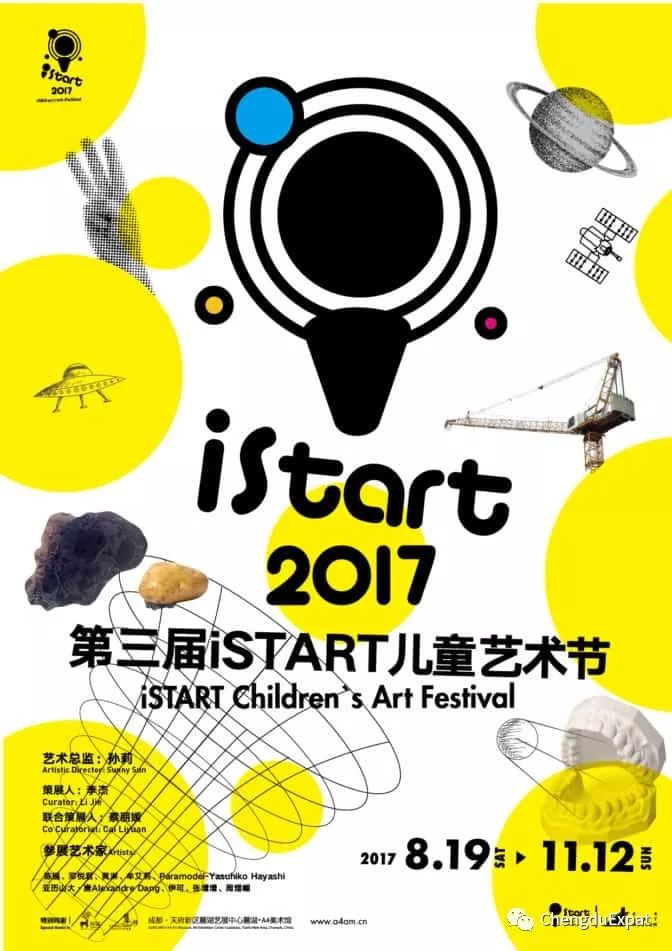 Dates: 2017-08-19-2017-11-12
Cost: Free
Location: Luxe Lakes A4 Art Museum, 麓湖·A4美术馆
Mountain International Art and Music Festival
A three day festival will be held in the century-old town of Anren. The festival will showcase more than 40 groups of artists from both home and abroad. The festival will offer an array of music and performances ranging from independent pop, electronic dance to Jazz.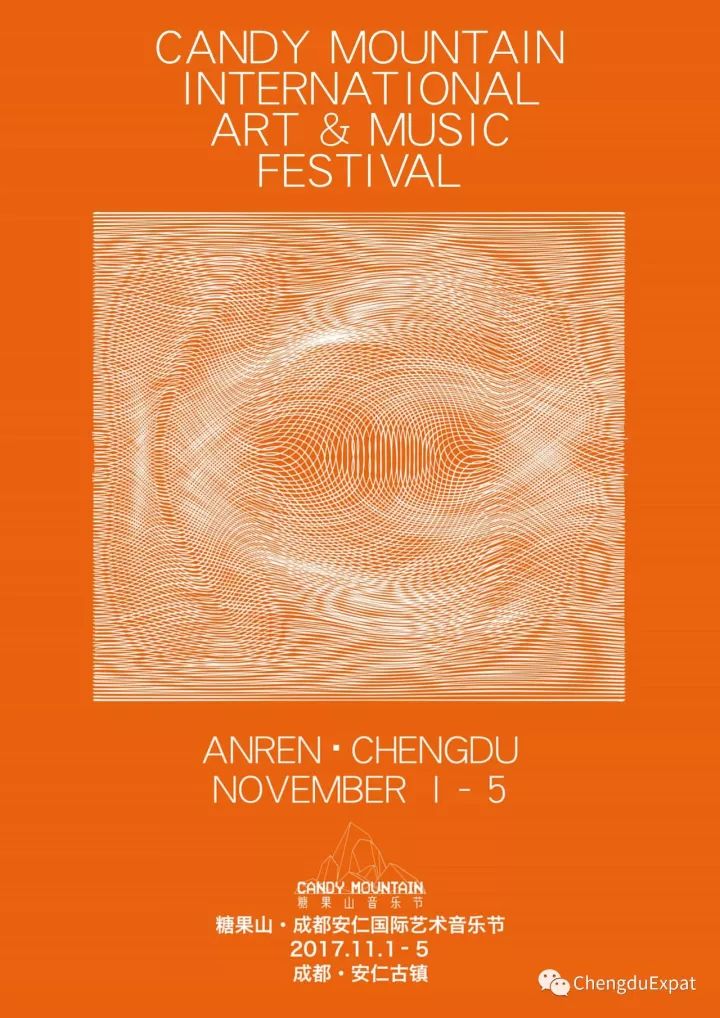 Dates: 2017-11-01-2017-11-15
Cost: 0.1
Time: 12:00 – 22:00 every day
Location: Anren Town, Dayi County, Chengdu, 地点: 成都 大邑县 安仁古镇
Lanson Place New Tianfu Sqaure Service Suites
On the 19th Sep, Lanson Place welcomed over 100 media and corporate guests to unveiled its brand new property – Tianfu Square Service Suites. Located in Sichuan's provincial capital the 162 spacious suits are equipped with: a fully equipped kitchen, an expansive living and dining area, WIFI, wired broadband internet, home theatre system, LCD TV with satellite and cable.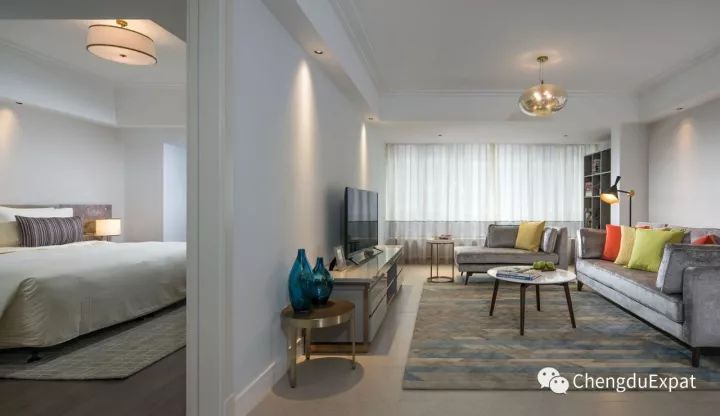 Additionally the property also offers a thoughtful array of facilities where residents can relax and unwind, including a  24-hour gymnasium, Residents Lounge, as well as a heated indoor swimming pool, children's playground, and the stunningly beautiful Sky Garden. Recently awarded 'Best Newly Open Serviced Apartment of the Year' the Lanson is determined to go the extra mile by providing personalised services that makes residents feel truly at home.
Direct Air Link between Chengdu and New York Opens
On October 26th Hainan Airlines opened a direct air route from Chengdu to New York. Not only is it the third regular flight plan between Chengdu and America, after Los Angeles and San Francisco, but it is also the longest passenger air route to fly from Chengdu.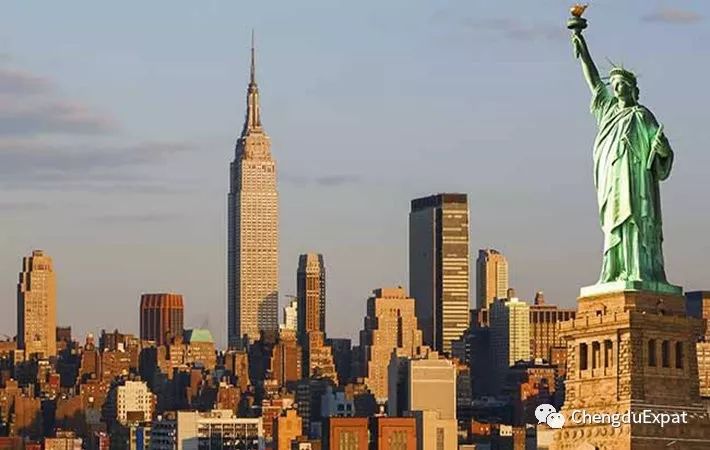 Taking 14-16 hours (one way) the Haian's Boeing 787 aircraft, which can carry between 210 and 250 passengers, will be taking the journey twice a week. This latest aviation agreement between the two countries broadens Chengdu's possibilities for more direct flight routes to America in the future.